Sig Sauer has several available models of the venerable P226 available for shooters.  We previously looked at the P226 USPSA a purpose built USPSA Production gun that comes from the factory ready to roll.  Another gun in the Sig Sauer line up that is absolutely competition is the Sig Sauer P226 X-Five Allround.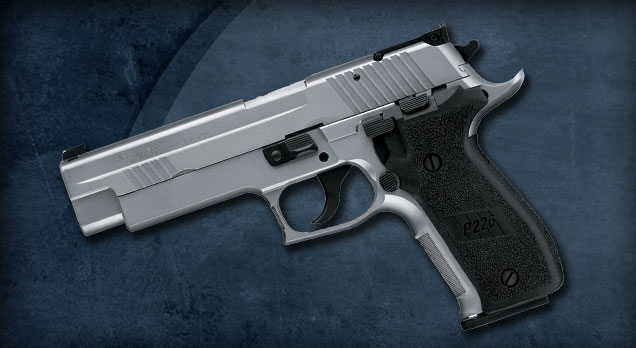 As you'd expect, the "X" series from Sig are built with extreme accuracy in competition shooting in mind.  These are serious guns that Sig claims are capable of producing 1.5 inch groups at 25 yards.
The P226 X-5 Allround is a traditional DA/SA gun, and is approved for ISPC and USPSA Production Divisions.  It's also available in .40 S&W, meaning that you could buy in that caliber and shoot Production with minor power factor loads or shoot Limited 10 with major power factor loads.  The X-Five also has a 5 inch barrel, which gives shooters a better sight radius and enhances accuracy.  The double action trigger pull on the X-Five AllRound comes in at 10 pounds, with the single action being rated from the factory around 4.4 pounds according to the specs.
As you'd expect, the P226 X-Five AllRound sports a hefty price tag, with an MSRP of $1800.  For shooters looking to buy a top notch target pistol with a large budget, this is luxury edition Cadillac of DA/SA pistols.
FTC Disclaimer: Sig Sauer did not provide any consideration for this post.