The guns of all-galaxy shooter Jerry Miculek.  My favorite out of those is (of course) his IDPA revolver, a 4 inch Smith & Wesson 625.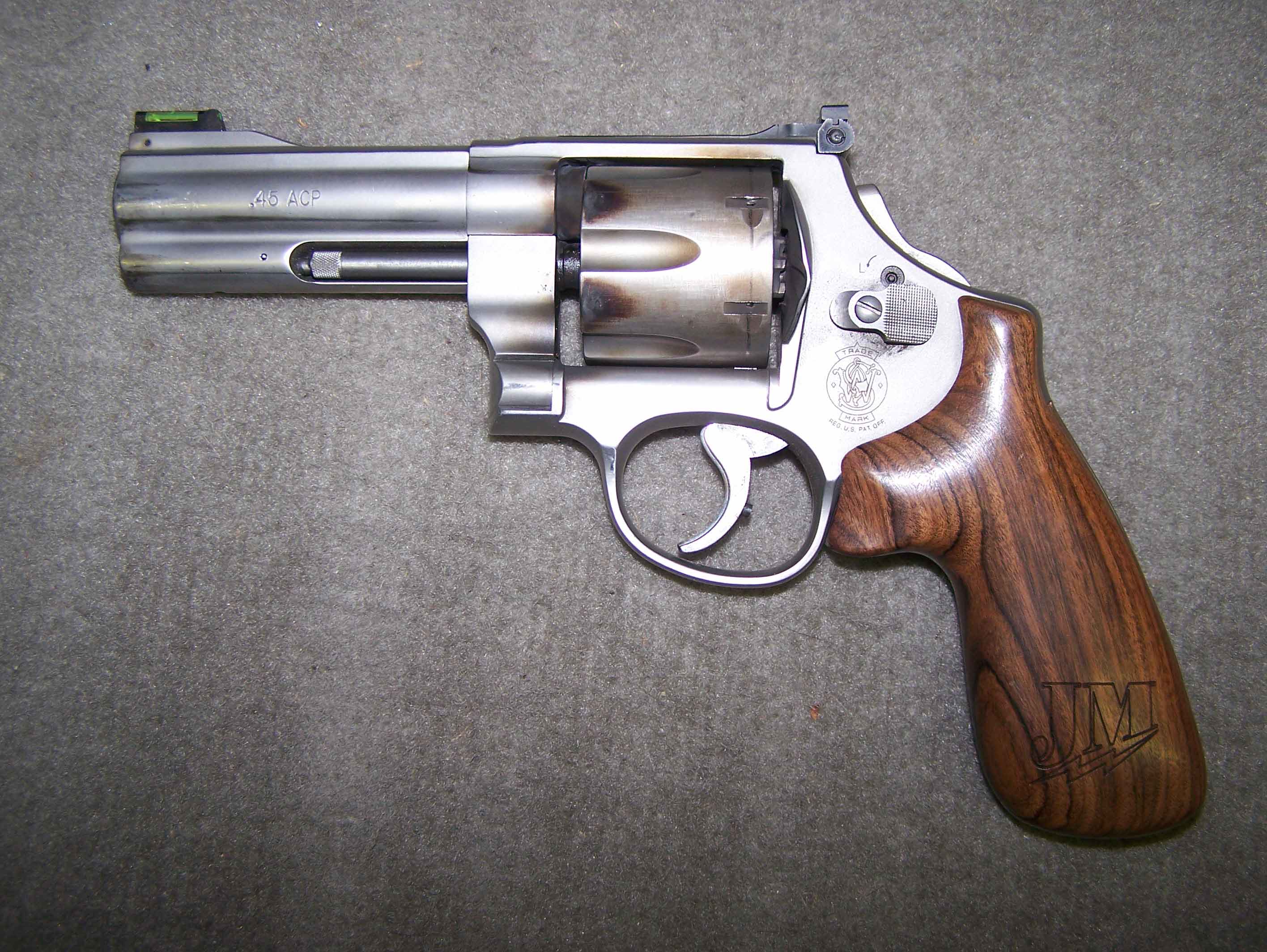 Jerry's IDPA revolver is wearing his signature grips, a green HiViz front sight, Bowen white outline rear sights, and of course has the hammer bobbed.  This is essentially what I want my 625 to look like when I get done with everything.  I've already got the fiber optic front sight, and I just installed the Bowen sights last night to give the gun a much better sight picture.  In fact, mine is basically done – I just haven't had the hammer bobbed yet, which isn't mission critical anyway.
One of things you can tell when you look at Jerry's guns is how obviously experienced his guns – beware the man with only one gun, right?  Even though Jerry has to have multiple guns for multiple games, if you look at them closely all of Jerry's guns are set up to essentially be the same as the others.