That's right – the number one shooting sports and firearms show on the BlogTalkRadio network returns tonight for its third year!  Gun Nuts Radio is back after a month long hiatus, and it's better than ever.  In the third year you're going to hear a new focus on the guns, gear, and people that really drive the shooting sports and firearms industry.  We're going to be talking to everyone from local competitors, top trainers, and of course politicians.  On the first episode back, we're pleased to welcome Todd Green of Pistol-Training.Com in a return visit to Gun Nuts Radio.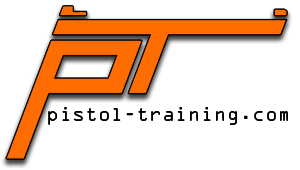 Todd will be joining the show at 9pm Eastern time to discuss the FAST Charity shoot and the HK45 that he's currently shooting.  This is not a show that you want to miss!
Join us tonight at 9pm Eastern at www.blogtalkradio.com/gunnuts – we're talking HKs, shooting for charity, and much, much more!