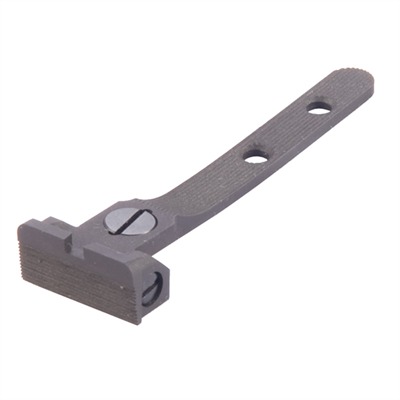 Last night I installed the Bowen Rough Country adjustable sight on my Smith & Wesson 625.  The installation was a piece of cake – simple unscrew the tang screw in the factory sight, slide it out, slide the new sight in, tighten the two screws down and you're done.  I need to take it to the range now and get it sighted in for 230 grain FMJ, but other than that it's done.
The big difference between the Rough Country Sight and the standard S&W revolver rear sight is the windage adjustment, which on the Rough Country is performed by backing out one screw and then tightening the other – contrasted to the factory sight which is a single "click adjustment" screw.  Bowen recommends using blue LocTite on the screws once you've established point of impact/point of aim so that they don't move around, which got me thinking about fixed rear sights.
The Smith & Wesson Night Guard revolvers use the Cylinder and Slide Extreme Duty fixed rear sight, which brings the revolver rear sight into the 21st Century.  No more shallow grooves carved into the top strap of your wheelgun, the Extreme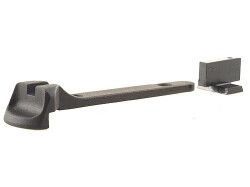 Duty rear sight gives a revolver a sight picture inspired by the excellent sights on many 1911 style pistols.  I think this is a great thing personally, and plan on ordering one for my 686 to be paired with a HiViz fiber optic front.  I don't view a fixed rear sight as a disadvantage – once I figure out what bullet weight it likes and where point of aim/point of impact is, I'm good to go.  I like knowing that I can drop my gun directly on the rear sight blade and it won't affect the point of impact.
I'm testing a lot of theories – I bought and paid for the Bowen sights, and they are excellent.  Wider and deeper than the factory notch, the afford a great view of the HiViz front on my 625, and I'm very interested to see how the C&S Extreme Duty sights compare to the Bowen sights and the factory S&W notch.
Disclaimer: all products mentioned were purchased with my own money and were not provided for review purposes.