That's right, the first of the three new offerings from Ruger is probably the one that will get the most attention, it's the Ruger SR9c – a compact version of their very popular SR9 pistol.  From Ruger's press release:
The SR9c compact pistol weighs in at 24 oz. and features an overall length of 6.875″, a height of 5.00″, and the same slim 1.27″ grip width as the full-sized SR9. It comes with two magazines that provide options in both capacity and grip size. The standard magazine holds 10 rounds and features a flat bottom butt plate; a finger grip extension floor plate is also included. The second magazine features a grip adapter and holds 17 rounds, instantly transforming the smaller, compact grip into a full-sized 9mm grip. The 3.50″ barreled pistol features an integral accessory rail that accommodates most lights and lasers.

The SR9c compact pistol utilizes the same adjustable, high-visibility 3-Dot sight system as its full-sized predecessor, setting it apart from many compact pistols that rely on fixed sights.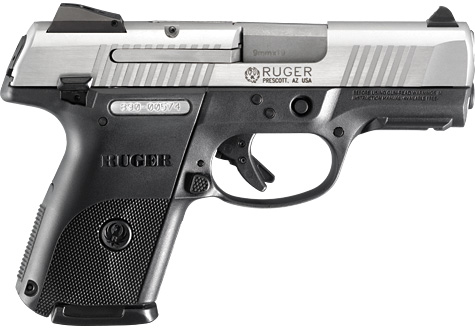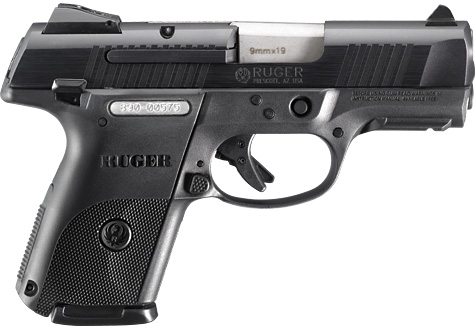 The SR9c is available in 2 finishes, brushed stainless and blackened stainless, both of which also have new forward cocking serrations to make it easier to run the slide on the smaller weapon. Ruger says that the new SR9c will be shipping on January 15th to distributors and gunshops. MSRP for both models is $525, but the guns should street for lower than that.
FTC: I have received no promotional considerations of any type from Ruger Firearms.