I'd buy these, actually.  A lot of times you see products come out that are dubious in their utility for defensive or practical shooters, like the forward handgrip/magwell cover thingy I talked about a week ago.  However, a product recently announced by the Mako Group is something I'd buy: a set of 1911 grips with an integrated polymer magwell.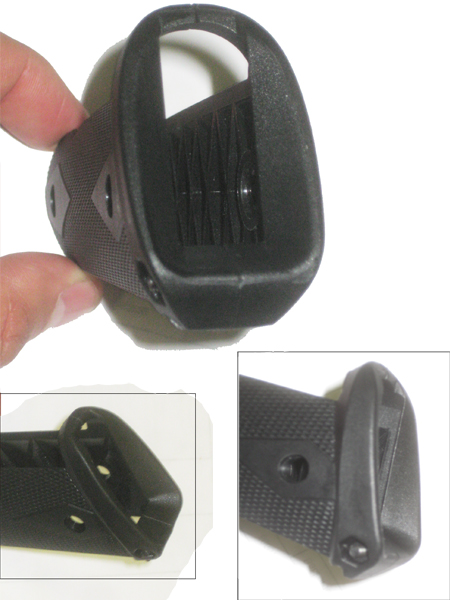 The neat thing about this grip is that it's not a wrap-around grip, so it doesn't add any extra girth to the front of your pistol's grip.  My big complaint about 1911s has always been the ability to reload them in a hurry, as the single stack magwell doesn't present quite the target that the magwell on a Glock or XD presents.  This accessory from Mako solves that problem without you spending $130 on a set of alumagrips and the magwell that goes with those.
I would wonder about the durability of the parts, however for an MSRP of $27.20, you can afford to buy two and swap it out if it starts to take excessive damage or show wear and tear.  That being said, I doubt that the average shooter is going to be able to wear one of these out.