Last night's Gun Nuts Radio was in 1 word – great.  The discussion ran the gamut from educational issues, to how we should treat them, and what sort of "evangelism" we should do for our fellow gun owners who happen to be Obama voters/liberals.  As usual, you can download the show by clicking here, or by clicking Gun Nuts Logo below to go to the show page.  You can also click this link for an .mp3 copy of the show.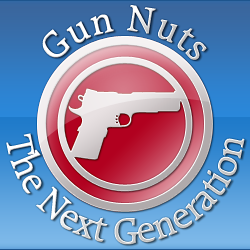 Of course, you can also subscribe to the podcast via iTunes – click here for instructions on how to get Gun Nuts on your iTunes or Zune.
Next week's show we'll be talking about the Alamo – both from a historical point of view as well as what lessons modern gun owners can take from the Alamo.