The "last day" of SHOT SHOW 2009 was a walk with John Moses Browning – a day at SHOT dedicated to his finest pistol, the venerable 1911.  I was not disappointed. The day started at the Charles Daley booth, which had a bunch of 1911 pistols on display. Coming in (hopefully) 2nd quarter, Charles Daley will begin to sell their line of 1911s, which are imported from Bul M-5 Industries, an Israeli firearms manufacturer. Previously, Charles Daley had only imported the polymer pistols from Bul, however this year they're going to be importing the more traditional 1911s as well (at least according to the rep at the booth).
Speaking of 1911s, S&W had their new "Pro Series" on display, which in addition to the new M&P Pro, also includes a series of 1911 pistols chambered in 9mm, as well as a compact .45 ACP 1911.
Not to be outdone, Sig Sauer has introduced a 1911-Blackwater pistol, presumably to go with their P226 Blackwater Tactical.
Not to be outdone, for 2009 Taurus is introducing not one, not 2, not three, but five new 1911 models for the consumer. In keeping with Taurus' corporate philosophy of "throw stuff at the wall and see what sticks", they're introducing a high-capacity double-stack .45, as well as standard an high-capacity single stack 9mm and .38 Super guns. Neat!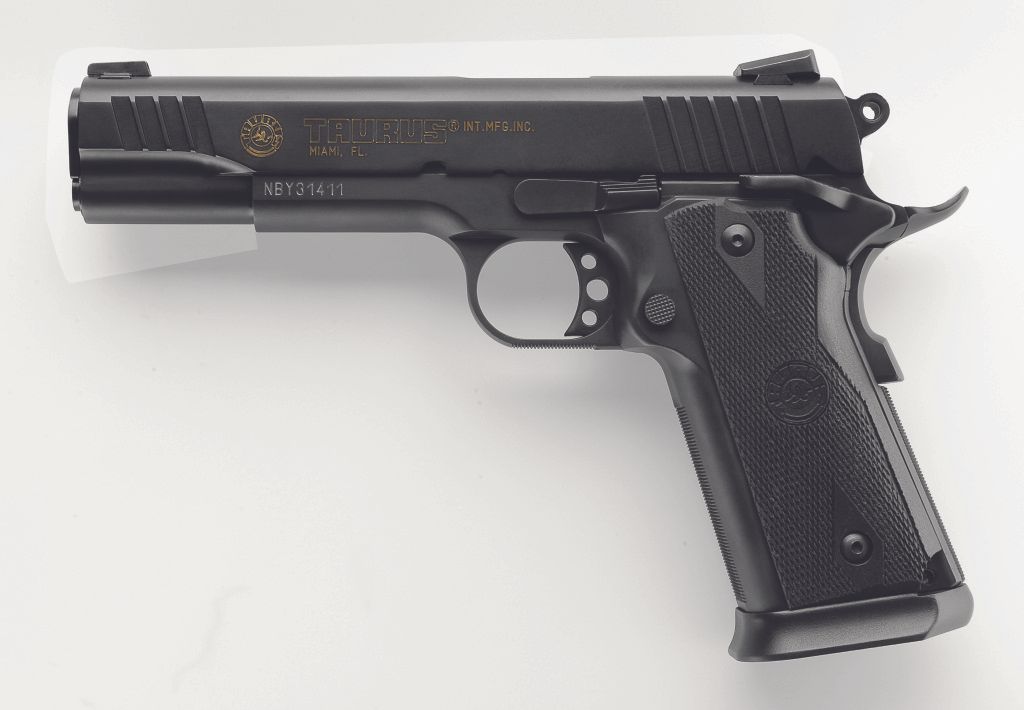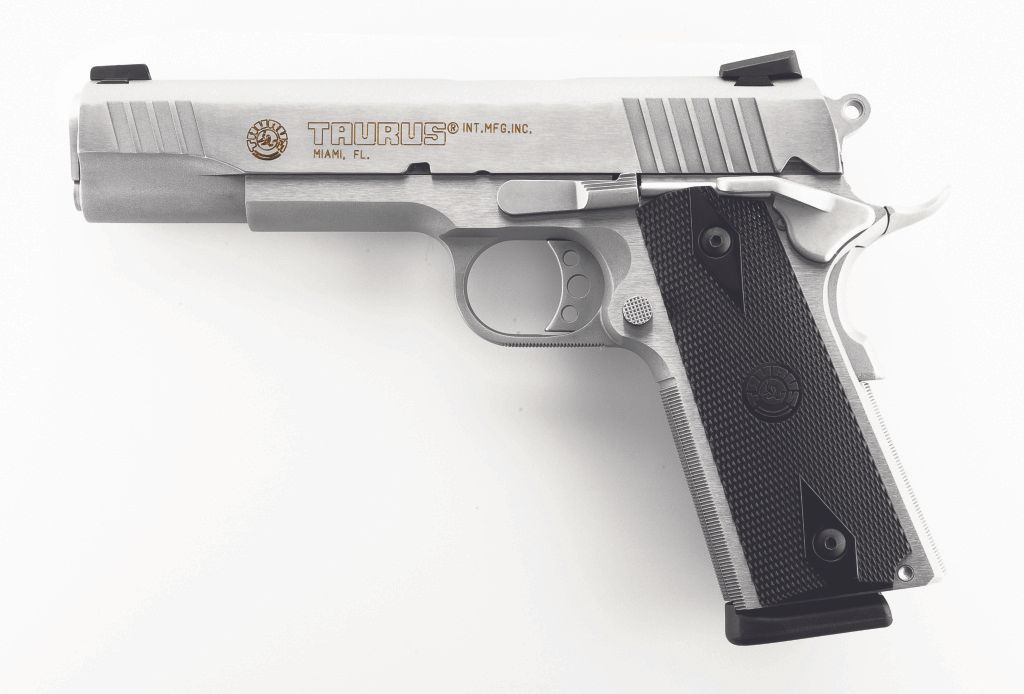 I'm definitely excited about these guns from Taurus, as it's always a good thing to see more "sub-caliber" 1911s on the market.  This from a guy who doesn't own any 1911s chambered for .45 ACP.
I would be remiss if I didn't mention my friends at ParaUSA, who this year officially introduced the new Para USA GI Expert. While not a true "GI" pistol, the GI Expert comes from the factory with many features that you would not expect on a mid-range 1911, including a Commander style hammer, lowered and flared ejection port, and dovetail cuts in the slide for the sights.
Also from Para is their new "special edition" series. They took 12 of the popular handguns in their catalog, and made them into monthly special editions – 1 series will be made and sold each month. The March Special edition is a "wantwantwant" for me, as I need a .45 ACP Single Stack gun.
1911s were extremely prevalent at the SHOW, although not to the degree that the black rifle was. A lot of the 1911 style pistols I saw were "tactical" models – black guns, or coyote tan guns trying to cash in on the current trend of the gun market towards everything tactical.