When referring to "improvised" self defense weapons – Breda makes the excellent distinction between a decoration/talisman and an actual weapon: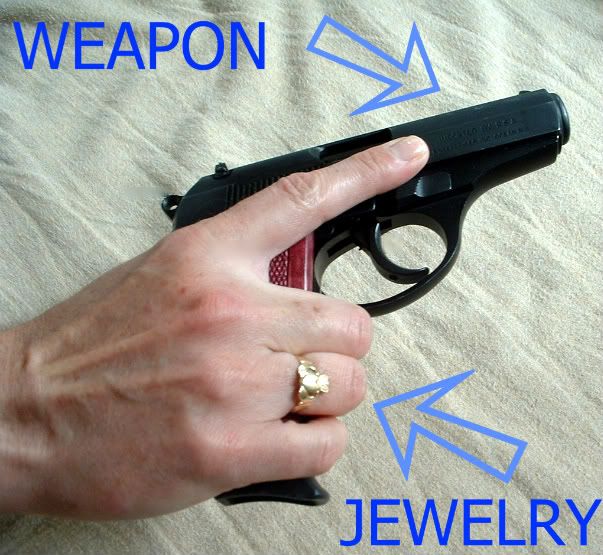 Her actual post is about a product that's being marketed as a self-defense tool for women, it's a silly little ring with a slightly pointed edge to use to strike an assailant.
If I've said it before, I have probably said it 10k times – contact weapons are great last resorts, primarily because of that whole "contact" part.  To use my friend Breda as an example; while she is an incredibly emotionally tough and resilient human being, it would not be difficult for me, as small as I am, to physically overpower her in hand to hand combat.  It is an unfortunate fact of life that men are generally stronger than women.  That's why I eschew contact and close range weapons for personal defense except as a last resort, because they lack the ability to generate distance between you and your attacker while in use.  A weapon that requires a 145 pound man or a 100 pound woman to close with a larger and stronger assailant is a poorly designed weapon for your first line of defense.