Before I get this post going, I want to make something clear. I really wanted to like this gun. The idea of a medium framed revolver chambered in .38 Special at an affordable price is really appealing to me. So…
After some judicious polishing, I was able to get the trigger pull of the Taurus 82 under 20 pounds. Right now it's about 15 in DA and 6 in SA, which is about what I'd expect from a factory S&W revolver.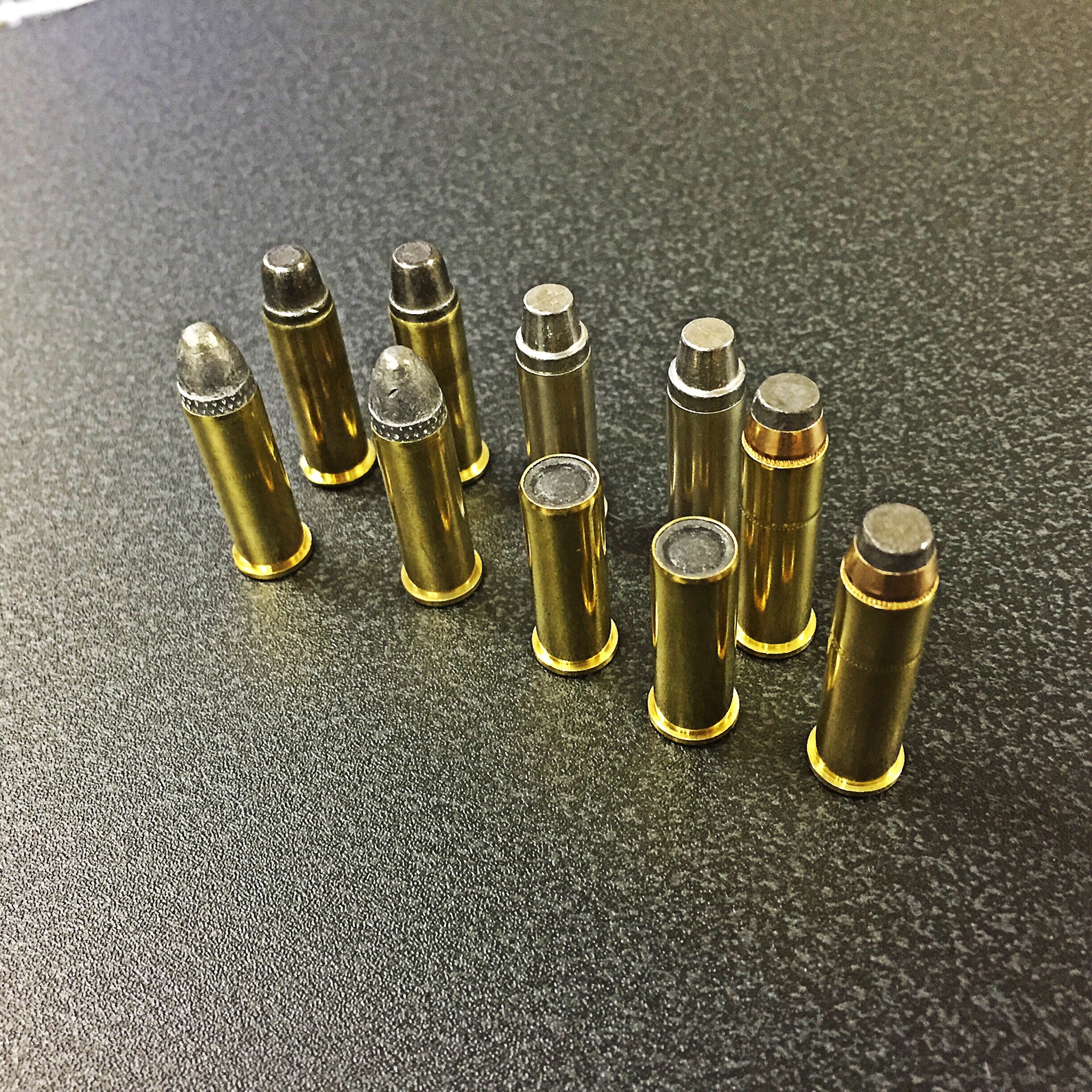 Top row, left to right: two Magtech .38 Special 158 grain LSWC; two DoubleTap .38 Special +P 158 grain hardcast LSWC; two Federal .357 Magnum 158 grain JSP.
Bottom row, left to right: two Federal .38 Special 158 grain LRN, two Federal Gold Medal 148 grain full WC.
All of these rounds could be fired from one gun; while revolvers may be old, their ability to perform many roles from self defense, hunting, and target shooting, is hard to match in a semi-auto pistol.