Okay, so it might be a little early in the test to say that, but last night we kicked off the test of the Rock Island Ultra FS 9mm 1911 by running it through the 10-8 Performance Function Check. Which unlike the Taurus and the Springfield, it passed. With flying colors. Watch the Rock Ultra FS in action here. The Rock Ultra FS is just like the previous two pistols we've tested, a fullsize 1911 in 9mm. I has adjustable sights with a fiber optic front, G10 grips, full beavertail, full length guide rod, and unlike our two previous pistols comes from the factory with a magazine funnel (thank god).
For comparison, here's the Springfield Armory 1911 running through the 10-8 Function Test, you can see it failed on the 2nd round of the "no magazine" portion of the event. Now, that doesn't make the RO a bad gun, and it doesn't actually mean that the Rock is objectively better, because the Rock hasn't completed the test protocol yet. But I do want to point out that the Rock Ultra is the first 9mm 1911 that I've had actually pass the 10-8 test. Tim's Wilson Combat did, but I would expect that from a Wilson.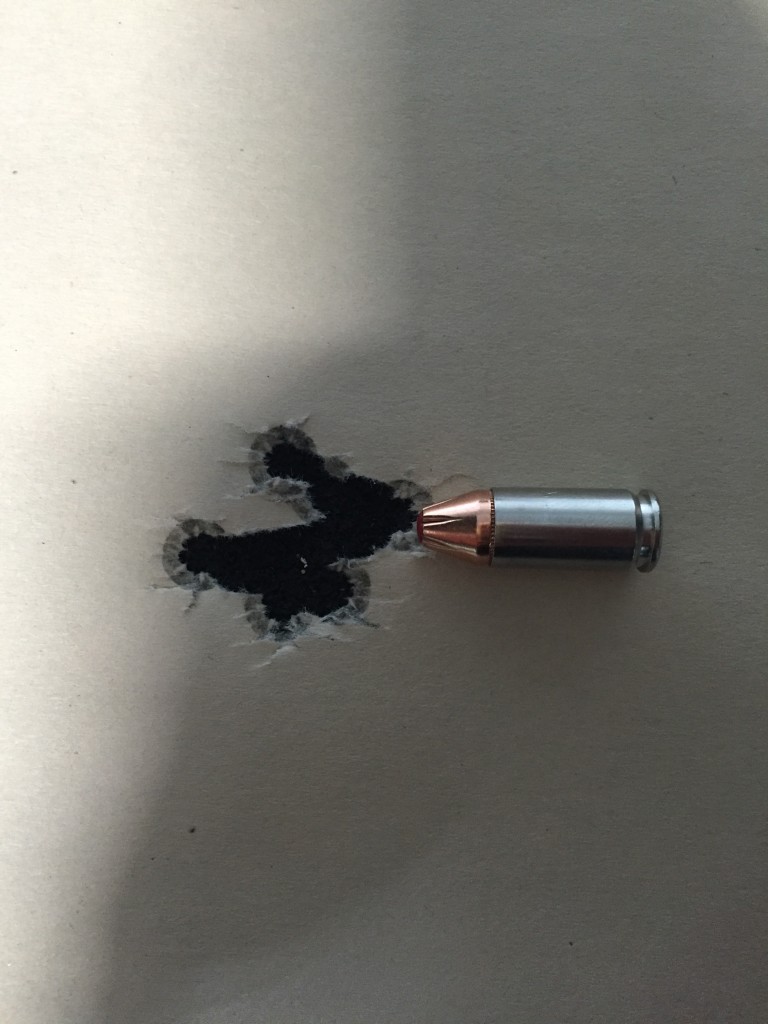 This is a six shot group from the Rock Ultra at 15 yards, standing unsupported. It's slightly longer than the OAL of the cartridge. There's no question that the Rock Island and Hornady Critical Defense make an extremely accurate pairing. Standard FMJ also did pretty well, turning in some strong bullseye strings like this: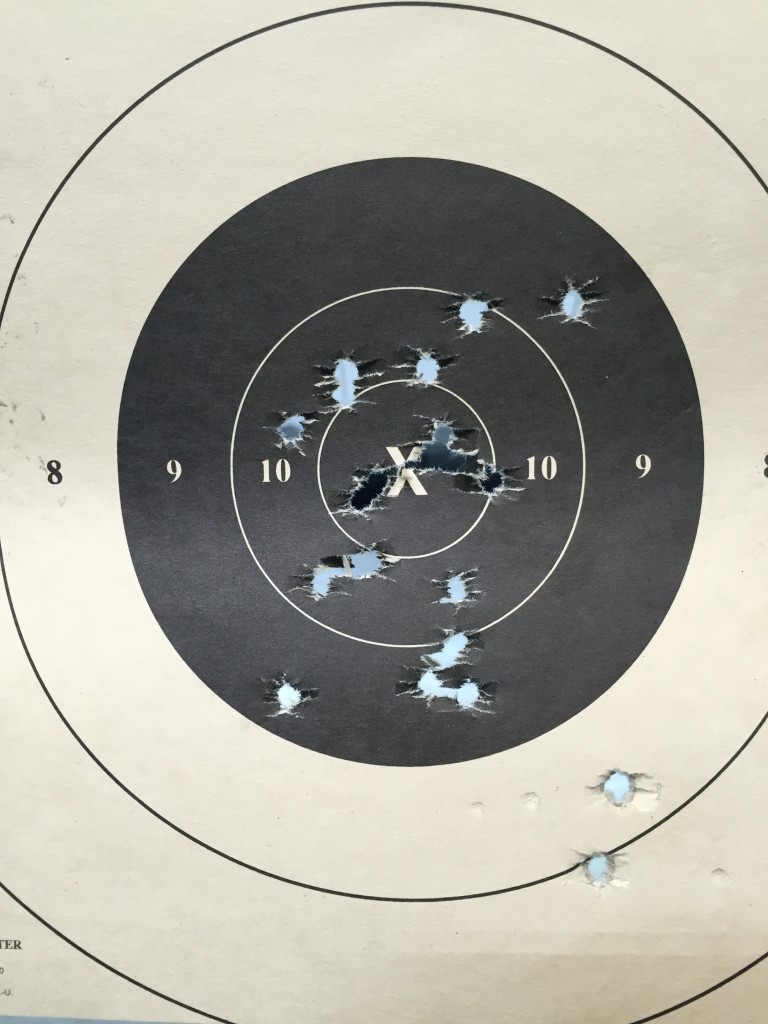 20 shots, timed fire (5 shots in 20 seconds) at 25 yards? I'll definitely take that. Only two out of the black, and both of those were called shots.
Now before we get further, I need to talk about bias here. I said during the Taurus test that I wanted the Taurus to be good, because I wanted to live in a world where a 500 dollar 1911 could get a better grade than D. I feel the same way about this gun, but even moreso because I've had prior positive experience with Rock Island guns; and because the Rock Island/Armscor people I know are genuinely cool people. So I want this gun to be good. I'll admit that I was wrong in the video about the price point, I can find them only for $650 but nothing like $500. That's my bad. However, $650 makes it more affordable than the Range Officer by $100-$200 bucks, and that's no joke.
Initial results? Positive. I'm pretty optimistic about where this test is going to go. We're 256 rounds in with 1744 to go, and I'm genuinely excited about seeing what happens next.
If you're enjoying these posts, please consider supporting us on Patreon. Pledging even a buck or two helps us keep Gun Nuts running and expand the site and it's content to serve the interests of even more readers.