As I continue to work my way through the PT1911 Torture Test, I find I really genuinely enjoy shooting the Taurus. All-steel SAO gun with a good trigger in 9mm equals fun, and I can really drive this gun hard. On bill drills I've had splits down in 0.15 range, so…shooting it is pretty easy.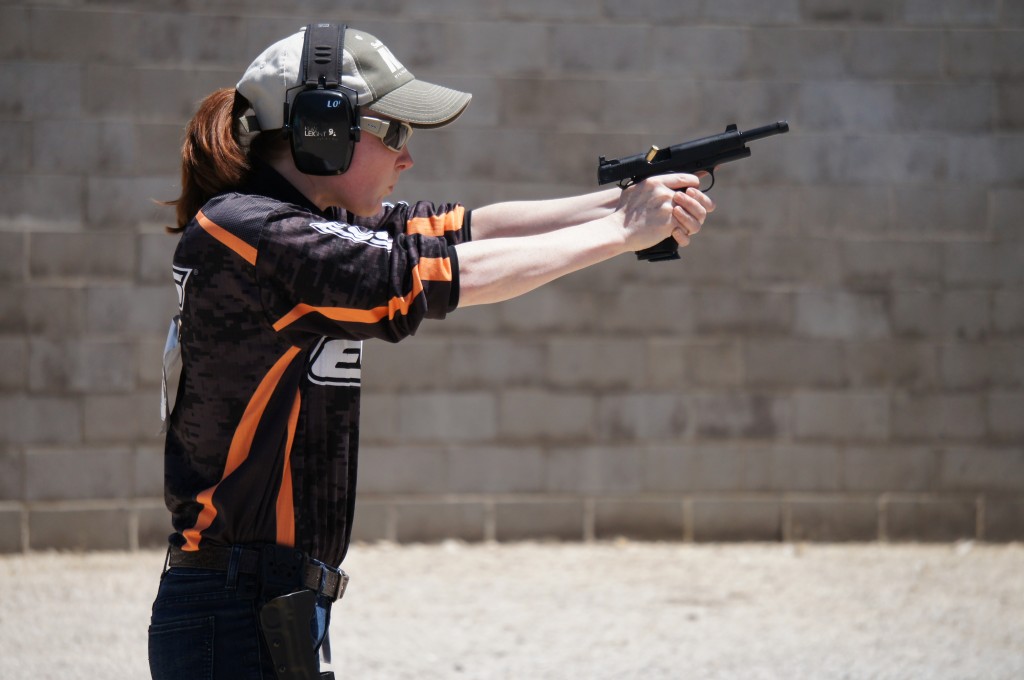 I actually have a really unusual history with 9mm 1911s, because I've really only ever shot 4 (or 5, depending on your definition of 1911). I'll go through them here, and at the end you'll see why I really want to get another one, but I want to move up-market with the brand that I'm shooting.
1. ParaUSA LTC 9mm
This was my first 1911 of any type, a 9mm Commander-sized gun from Para. This gun was improbably reliable, likely because it had special Todd Jarrett voodoo inside it. It was only available to attendees of the first (and last) Gun Blogger Summer Camp in 2008, and I shot the hell out of that gun. It fed all kinds of ammo, it ran and ran and ran, and it was genuinely fun to shoot. That was my first exposure to 1911s of any type, and my first exposure to 9mm 1911s, and it sort of set the table of my expectations. Again, I attribute this gun's reliability to having magic inside it.
2. ParaUSA Tac-S (maybe this doesn't count)
I don't know if I should count this as a 1911 or not, because it was a double-stack 1911-style pistol built by Para around their LDA trigger. I shot this at my first Bianchi Cup, a full size DAO 1911-type gun, and it was a wreck. It wouldn't reliably feed JHP ammo, and every single stage at the Cup I was worried about having to do a failure drill. Luckily I didn't, but I sold this gun pretty quick. It was a lot of fun to shoot though, when it ran. But it didn't run very well.
3. Shelley Rae's Rock Island Armory 9mm 1911
A few years back, Shelley had a 9mm Government style 1911 from Rock Island Armory. That gun was an utter, absolute tank. The trigger was a little rough, the GI style hammer would bite your hand, but it did not complain about anything. It just fed round after round after round. We put a ton of rounds through that gun, and used it for a while as our evaluation platform for 9mm ammo testing.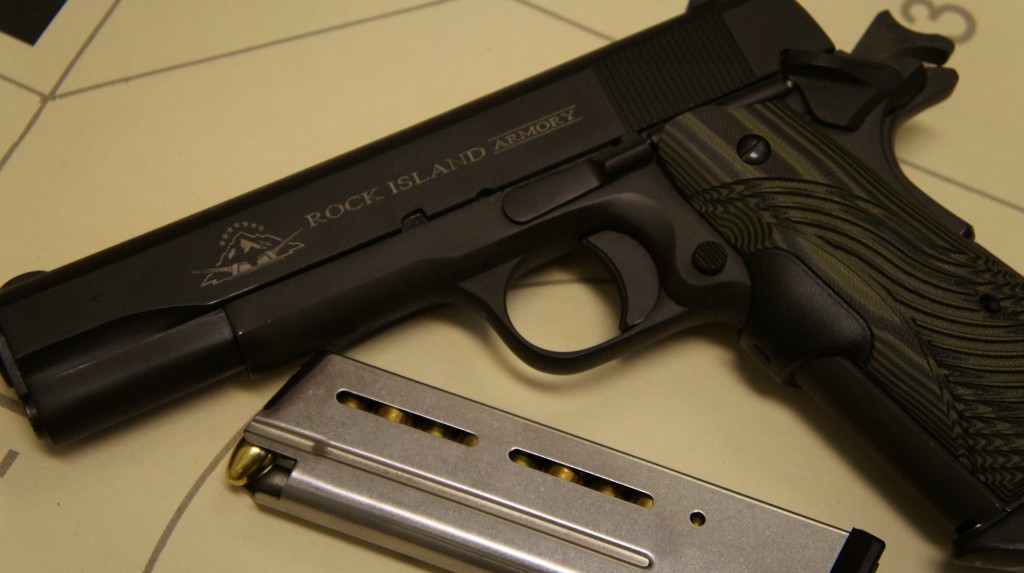 It was great. I actually really liked that gun, and thought that it was an excellent example of a reliable 9mm 1911. Sure the sights were tiny, but man could it shoot.
4. Nighthawk Custom 9mm 1911
That's the gun that Shelley is shooting in the Bianchi Cup photo. A custom 1911 from Nighthawk that had a threaded barrel, suppressor height sights, and a truly amazing trigger. The weird thing about this gun was that we struggled to make it run reliably; I eventually had to change the hammer spring and the recoil spring to get it to cycle our Bianchi Cup match ammo. Now, you're probably thinking that the match ammo was some cupcake load, but it wasn't. It was a 115 grain Hornady XTP at 1100 FPS, so it was perfectly in the normal range for 9mm ammo.
However, the Nighthawk was by far the most accurate of the guns on this list, routinely turning in sub-2.00 inch groups from the bench.
5. The PT1911 9mm
You know all about this gun from the torture test.
That's my history with 9mm 1911s, and you can see why it's odd. I'm at the point now where I know I want another one, but I don't know what to get. I know Springfield, Kimber, Colt, and Rock Island all make 9mm 1911s, and I know there has been interest from my readers about torture testing some more of the budget 9mm 1911 options, so what do you think? Where to next?