If you've seen my EDC pocket dump video, you've probably figured out that it does actually contain my regular EDC items. The Spyderco knife and the S&W 640 Pro Series go everywhere I go, so long as the latter is legal. In the video, I mention that I carry 148 grain target wadcutters in the j-frame, which has lead some people to ask if I actually do that.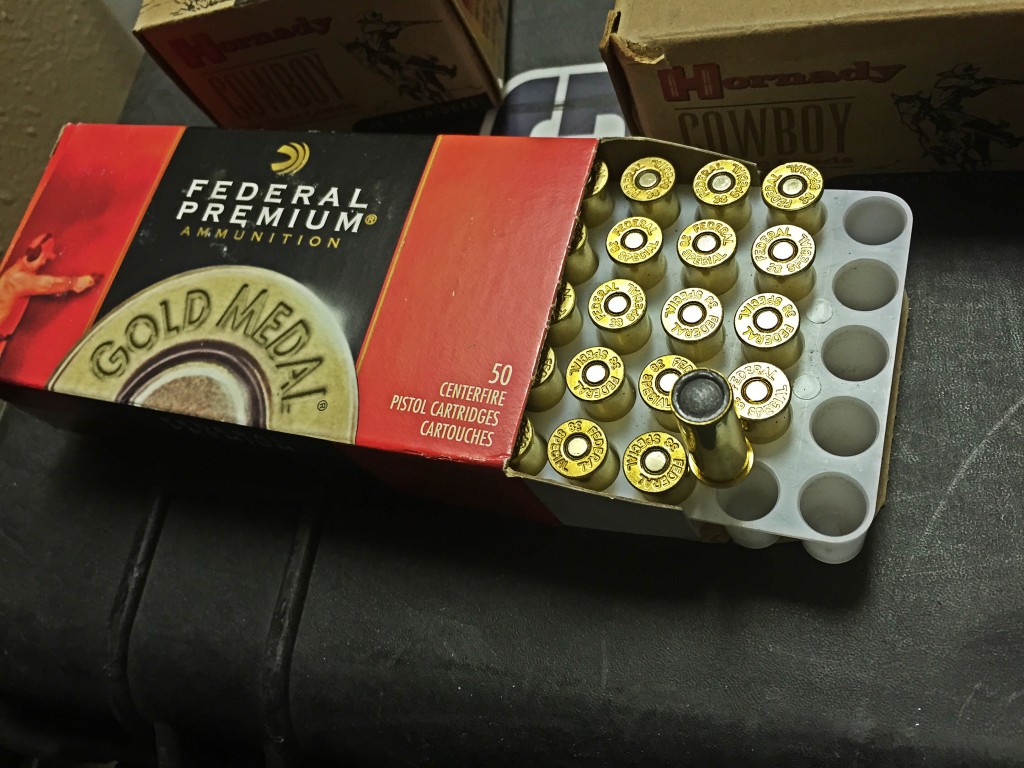 The answer is yes, I do carry wadcutters. There are a number of reasons for this, but the foremost is shootability. With a small, five shot gun, accuracy and the ability to put lead on target is absolutely at a premium. Because of that, I prioritize my defensive ammo for snub guns in such a way that it places shootability as the most desirable factor, followed by penetration, then lastly expansion. The Federal Gold Medal Match 148 grain wadcutters I use are, in the words of my generation, hella easy to shoot well. They have low recoil, even out of j-frames, they shoot to the sights on most fixed sight guns, low muzzle flash even in low light, and they offer sufficient penetration to reach vital organs. That's pretty much the best case scenario you can hope for out of a little gun.
Those reasons are also why I tend to recommend them to people who buy small revolvers to "have a gun." I don't recommend a wee little revolver to people, because it really is an expert's gun if you want to use it well. But folks still buy them, load them, carry them, and hardly ever shoot them. Wadcutters are the perfect choice for that person, because it's going to give you the best chance to put lead on target. A bullet in the chest that doesn't expand is a far superior fight stopper to a .357 Magnum Fire Blaster that misses. The bottom line for me is I want to get hits. Hits stop fights. With the gun I choose to carry, wadcutters give me the best chance to get the hits, and thus stop the fight.