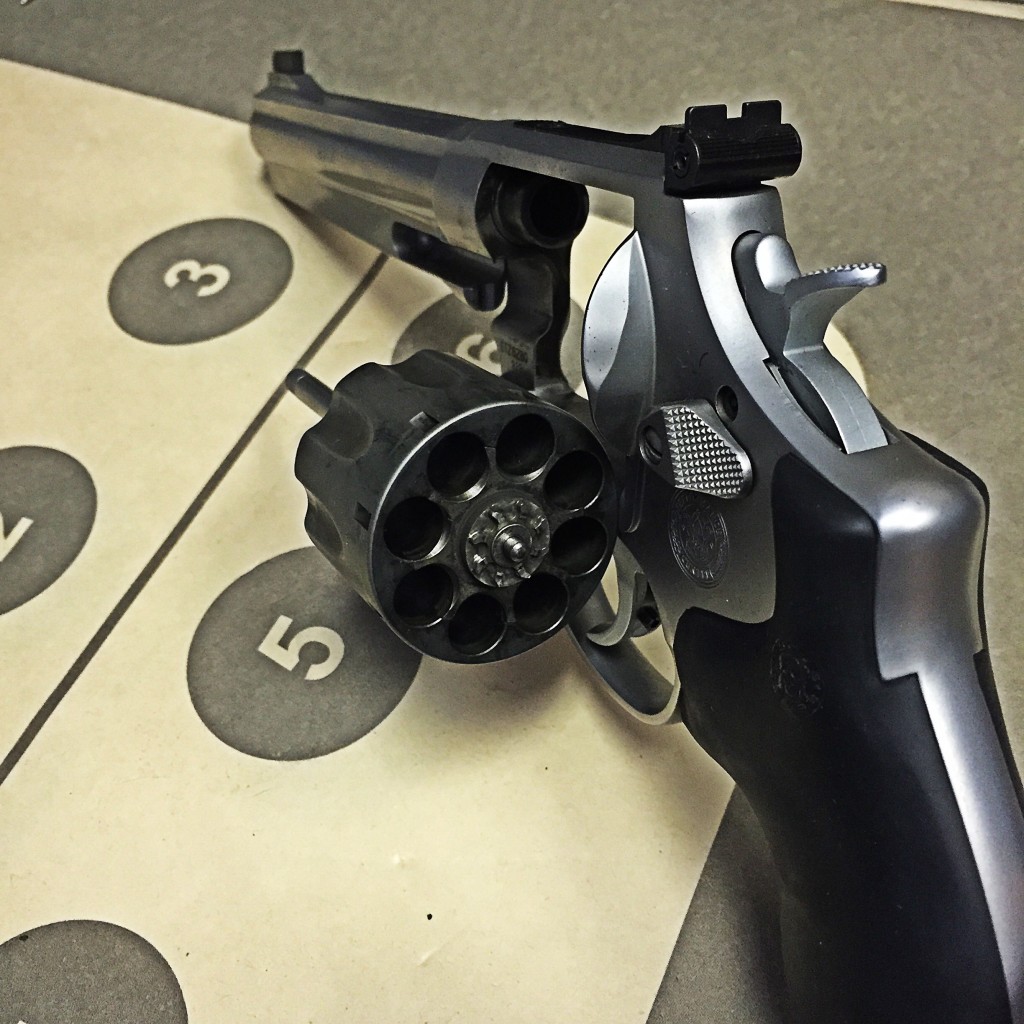 Unicorns are mythical beasts, and even though some (crazy) people claim to have seen one, they probably don't exist. For quite some time after it was announced, the Smith & Wesson 929 occupied the same place as a unicorn: pure myth. But then the myth became reality, and for me that reality was awesome.
The Smith & Wesson 929 is an 8-shot, 9mm, moonclip revolver; built on S&W's tried and true N-frame. To help keep the otherwise massive weight down, the gun uses a titanium cylinder. It's equipped from the factory with a muzzle brake that's attached via a single screw in the underlug; this can be replaced with a cap if you're not shooting open. You'll notice on a picture below this that my revolver lacks either the comp or the protector; I found that the screw would back out under recoil, so I just ditched the assembly entirely.
What makes an 8 shot 9mm revolver so great? I mean, it's pretty clearly too big for concealed carry, and it's not legal for IDPA, so what do I do with this monster? The simple answer is "shoot USPSA and Steel Challenge" – because it's perfect for that. I actually had a pretty good time shooting this gun at Area 3; I didn't shoot particularly well, but it was still a lot of fun to finally run a wheelgun at a USPSA match and not have to do standing load after standing load.
For Steel Challenge it's a great choice as well – those extra shots in the cylinder give you a bit of a cushion on the five-shot strings at SC; it's not like running a six shot gun where you know missing a single piece of steel is going to really force you to bear down and be accurate. It's also a good idea for Bianchi Cup – those extra rounds mean that if you do get the dreaded "click" on a shot that you're not going to have to come all the way around the cylinder to try and make that one light primer go off. Insurance is a good thing.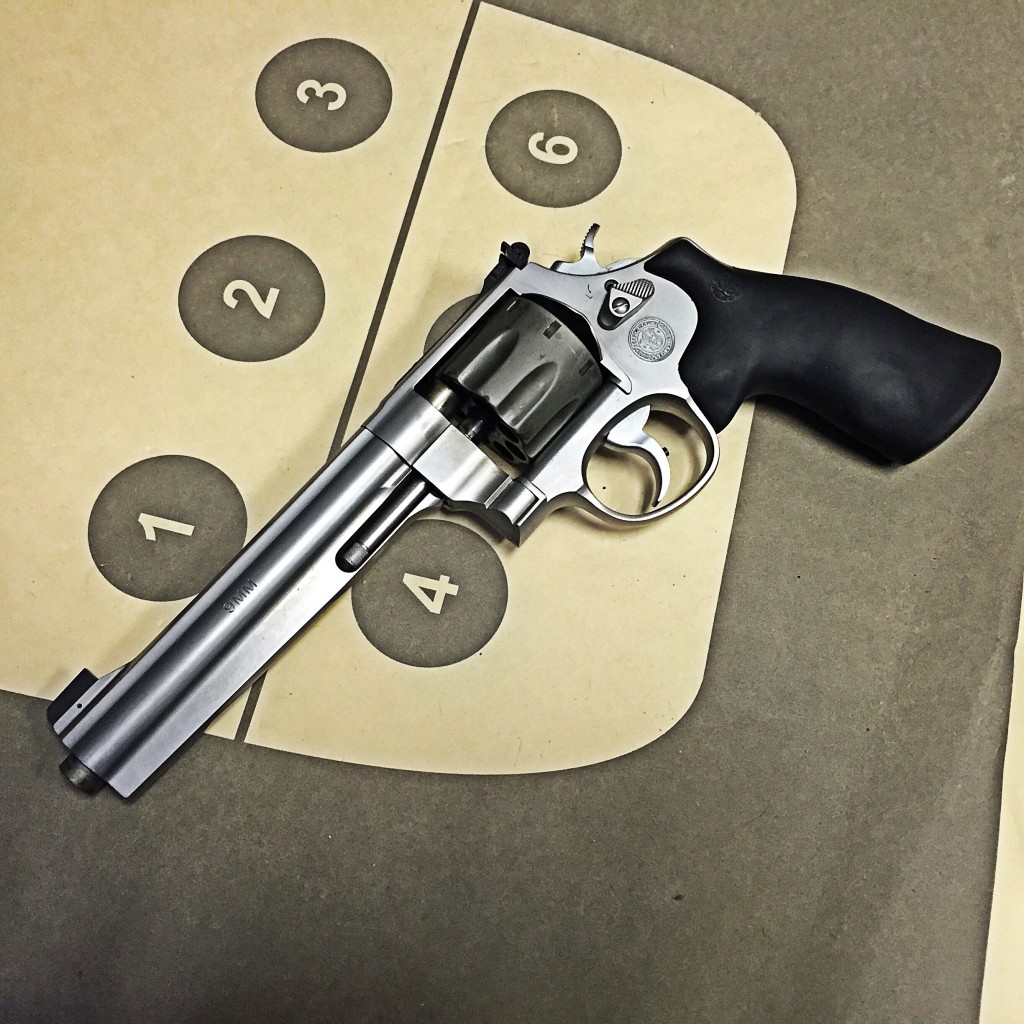 Mostly, I like this wheelgun because it's big dumb fun. Yes, it's a serious competition revolver for serious competitions, but it's also really nice to just toss in the range bag. Shooting 9mm out of this is just a good old time, even with the Ti cylinder it still weighs 100 million pounds. There's very little recoil, the Hogue rubber stocks are really nice, it's just a great gun. The best news? They're not unicorns anymore. You can get a 929 for a reasonable price on Gunbroker – about $1,000, which is fair for a PC gun. You can leave it stock and use it as a nice plinking gun, or send it off for an action job and turn it into a serious competition revolver. Either way, you'll have fun shooting an enormous 9mm revolver.