Last night I was feeling a little punchy, felt like stirring up some butthurt, so I posted this status on the Gun Nuts Radio fan page:
A thought: if you're so overweight that it's a health risk and you're not doing anything about it, are you really serious about self defense?

Probably not.
You can likely imagine the slew of butthurt that ensued following that, some of which I encouraged and actively trolled, because as I said I was feeling a little punchy. However, I did actually want to expand on the line of thought in the post, and I wanted to do it here, because Facebook is a terrible place for actual writing.
One of the things that every single angry commenter seems to have missed is the extremely important qualifier in the original statement: "if you're not doing anything about it." That's important because it speaks to mindset, and how many times have we discussed the importance of mindset to self-defense? They also missed the part about "health risk", but that's less important. But first to be clear: I am not talking about people who are carrying some extra weight. I'm carrying some extra weight. Most people could stand to lose 5-15 pounds, that's not the issue here. I'm talking about people with serious health risks because of their weight, who need to lose weight or they might literally die. You know, this guy:
Secondly, I'm not talking about people who are aware of their issue and trying to control it or correct it. That could be as little as going for walks and having salad once or twice a week. Giving up soda pop, whatever.
No, the people I'm talking about are the seriously overweight people who don't care about their weight, but are obsessed with CCW and self defense. They spend all their time prepping for a fight that will likely never happen, a fight they'd likely lose anyway, while intentionally losing the fight to their own body. That person is likely going to lose any real self-defense encounter they get in because they're not prepared to deal with the physical stress of a fight. In their head, they've constructed this imaginary self defense scenario where they whip out their Glock 19, and scare the black masked robber off.
It comes down to discipline. A person who chooses to be overweight and not doing anything about it lacks discipline. That discipline is an important part of being successful in a self defense situation, and is an even more important part of being a good shooter.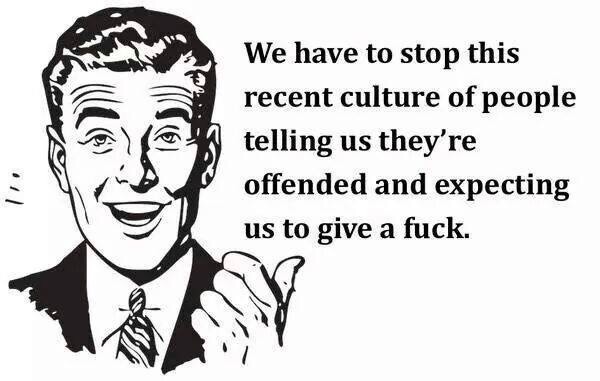 Now let's take a look at some of the common excuses made by overweight people who don't want to train.
1. I have a thyroid/glandular problem.
No you don't. 70% of Americans are overweight. 70%! That's insane. The "thyroid/gland/genetic" line is just a cop-out for lazy people. It takes a simple blood test to check for a thyroid disorder, and I'd be willing to bet a considerable amount of money that 99% of people who claim to have one, don't.
Furthermore, let's talk about genetics. Yes, your genes play a roll in your appearance. Some people will never have six-pack abs. God in His infinite wisdom decided to build me like a fire hydrant, short and squatty. Without radical diet and exercise, I won't ever have a six pack. But that doesn't mean I can't be healthy, and it doesn't mean that I shouldn't exercise just because of my body type.
2. "It's my choice"
Yes, yes it is your choice. But I guess I missed the memo that we'd entered a world where we weren't allowed to criticize people when they made stupid choices.
3. The gun is the great equalizer
I want to make this clear: I am not saying obese people shouldn't carry. I've never said that. However, whenever I see the line about how "guns mean a 90 year old granny can defend herself against a 250 pound linebacker" I roll my eyes. Yes, of course that's true. But that goes back to the fantasy-land self defense encounter. People have decided that when they do need a gun, it's going to conform to the exact scenario they have set up in their head. What if the best defense is to run away, and you can't? What if you're in close and need to push someone off you, but you're so weak you can't even do a single push-up?
Fit people are harder to kill because their body is better prepared to handle injury. If this wasn't true, the military wouldn't bother with all the physical conditioning, and would just send soldiers into battle at 400 lbs because all that lard would soak up a lot of bullets.
To wrap all this up, I want repeat the very beginning of this article. If you're dangerously overweight and not doing anything about it, you're probably not really serious about self defense. You may think you are, but your gun is just a talisman. I'm not saying you need to be an Olympic athlete, hell you don't even need to be as fit as me (and I'm not that fit) but you need to understand that self-defense is a lot more than just carrying a gun. It's a mindset that extends to your entire life. You don't have to walk around in condition orange searching and assessing all the time…but you do need to think.
And maybe have the salad this week.