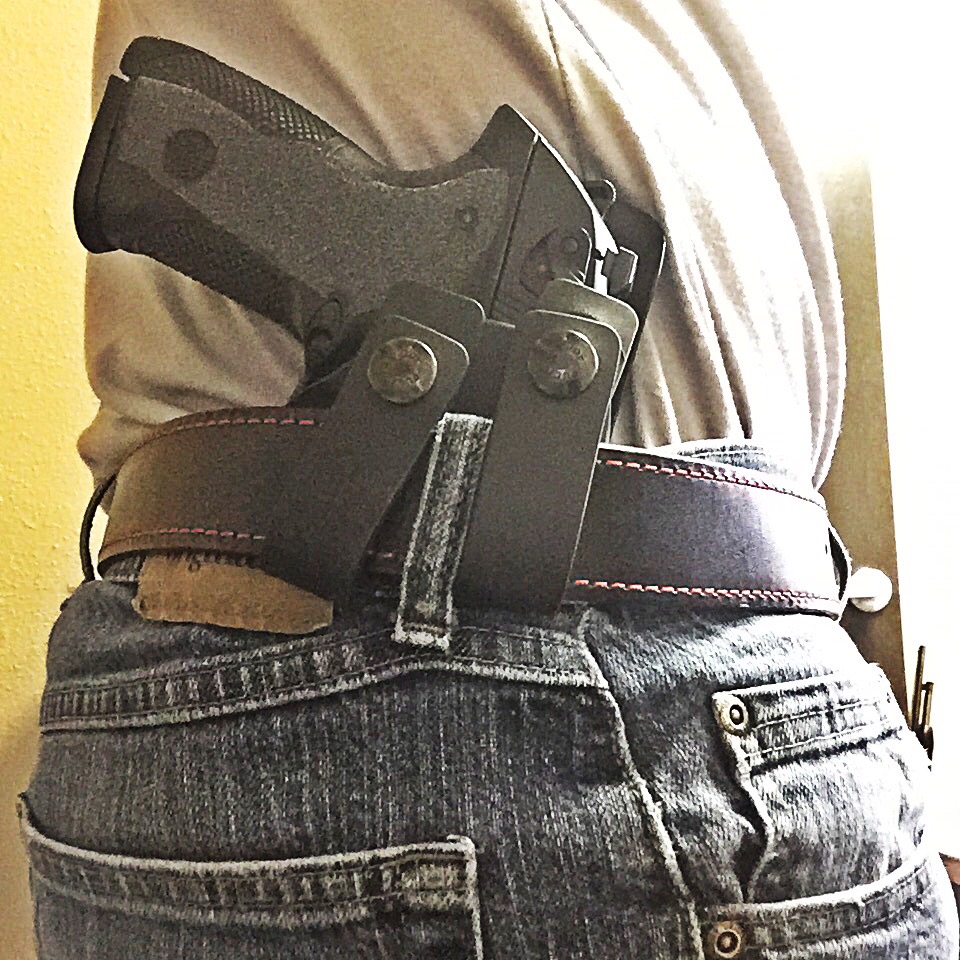 There's no question that appendix carry is the hotness right now. I personally know a lot of serious, switched on dudes and ladybros using that system as their go-to for CCW. I also know of a lot of Internet derp-artists who are using it without really thinking through how to do it safely or smartly. But that's none of my business.
If you peruse the archives here on the blog, you'll see that I've spent some time with AIWB carry, experimenting with several different kinds of guns and holsters to see if I can make it work for me. To date, I've only ever been able to make it work with small automatics like the S&W Shield or Beretta Nano; or with small frame revolvers like J-Frames or SP101s. When it comes to full size guns like 1911s and Glocks, I've never been able to get it to work for me the way other people have.
I have spent a decent amount of money on holsters for AIWB, some of which have worked better than others, but haven't had any luck with really getting full size guns to conceal well unless I'm willing to make wardrobe compromises. Actually, I think that's a big part of it. It's hard to conceal a full size gun under a tight fitting douchebag t-shirt, and I do love d-bag t-shirts more than anything.
So I've switched back to tradition 4 o'clock behind the hip carry. There is another good reason for this – it's how I spend most of my practice time. I am primarily a competition shooter, not a defensive trainer, so the bulk of my practice time is spent training for competition. That means that most of my draws are done from strong side at the 3-4 o'clock position. Using appendix carry on a daily basis would mean spending practice time on another carry position. With my practice time already pretty limited, it's important to focus good reps on skills that translate across CCW and competition.
The final reason I changed back to traditional behind the hip IWB carry is that for me, it just works better. I carry a full size gun a lot easier behind the hip, it's more comfortable for all day carry for me, and I don't have to remember to put my shoes on before I put my gun on.
There is no "one size fits all" carry solution. Different body types, different concealment needs, different tastes in carry guns – all of these will affect how you can carry. I tried AIWB and it didn't work for me, but what works for me may not work for you, and vice versa.