Despite my better judgement, I want to engage in a thought exercise this morning. I think we can all agree that the 2nd Amendment guarantees an individual right to the people to keep and bear firearms for basically whatever reason they want. That's fine. That is the launching point for this mental exercise. From there, we have to acknowledge the uncomfortable truth that just because a person has a legal right to own a gun doesn't necessarily mean that they should. This stems from the fact that owning a gun requires a person to be at least marginally responsible, because hey, it turns out that guns are kind of dangerous when used irresponsibly.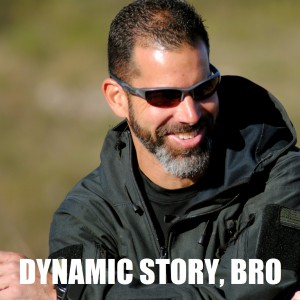 In our current situation, it is functionally impossible to restrict the access of stupid but otherwise law abiding people to guns without also unfairly restricting the access of reasonable people. So here's the thought exercise: if it was possible to restrict dangerously irresponsible people from having guns without infringing on the rights of reasonable folk, should we? Would the potential benefit in reduction of accidental shootings outweigh the potential infringement on the Constitutional rights of someone who hadn't yet broken the law?
You can make convincing arguments in both directions. On the one hand, stupid, dangerously irresponsible people actually damage the right to keep and bear arms. Whenever someone leaves a loaded gun laying around and a kid shoots another kid with it, that leads to more irresponsible legislation. Whenever Bubba shoots Cleetus in the chest with a gun that "isn't loaded", Michael Bloomberg gets a chub at the thought of restricting gun rights. There are very good reasons from our side to restrict certain person's access to firearms, quite simply because it would be better for us in general to clean up our ranks a bit.
The counter argument of course is that it is wrong to remove someone's Constitutional rights without due process; and the Constitution doesn't care if you're stupid or smart. Which is all true, and something that I agree with in principle. In fact, while it's a simplistic rebuttal, it is incredibly effective because it's 100% correct.
But that's not the point – the question that I'm posing to you, the thought exercise is twofold. If it was possible (which it is not and I don't see how it could be), would you support restricting the access of idiots to firearms? Assume for the moment that the method which makes this possible is 100% flawless and would never restrict a reasonable, safe person's access. Additionally assume that people aren't penalized for simple accidents, but only for willfully negligent behavior.
Would you do it?