I learned so much from my first 3gun match, but now, after a month has passed, I feel it time to boil down the data into a few simple lessons that other beginners might find useful.
Let me be frank, I chose wrong. A major match, with two days of shooting, driving between stages and a pro squad, was the wrong place to jump-in. Having now shot a local/monthly match yesterday, I am keenly aware of my mistake. However, there was also a number of issues within the Freedom Munitions Memorial match, that was facilitated by Tarheel 3gun of South Carolina, that if encountered by a beginner, will further impede their enjoyment and success at a first match. Problems such as: poor or lacking communication with participants prior to date of match, poorly trained or misinformed ROs and match staff, missing data or lack of back up scoring systems and unclear stage design/rules/scoring will rob everyone, especially beginners of an enjoyable match.
Here are some considerations I feel are very important when selecting a first match: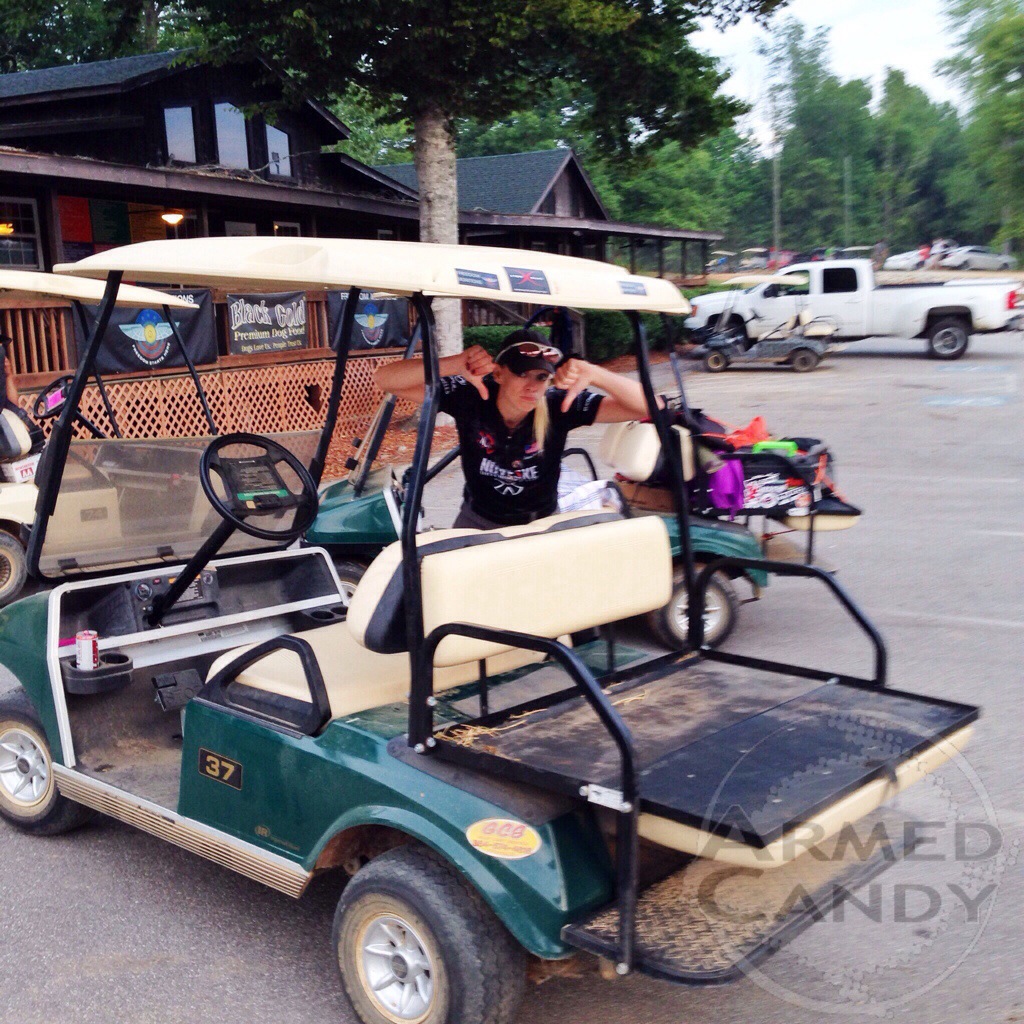 Before signing up, you will likely know the date, location, facilitator/host club and price of the match. These details tell you more than one might think. The date will obviously help to clarify weather considerations as will the location, but knowing the layout of the shooting range which will play host, will also offer vital information on the type of match that will occur. At Clinton House Plantation, SC, for example, the stages of the match were spread exceptionally far apart. No cars were allowed to drive from stage to stage, so golf carts had to be rented. The price of the match can also hide some information. Monthly club matches usually cost very little, while major matches ask for well over one hundred dollars in fees. This dollar amount can be a clue to a new shooter about who the match is attempting to attract. Expensive match fees can limit the number of ametures involved, intentionally.
As the match date nears they should post information like, round count and sponsors. This may help a beginner understand how to prepare, but in the meantime, they may want to go on the host club's website or message board and dig for some extra information. Ask about prior matches of a similar size and how shooters felt about them.
Did participants receive quality information that allowed them to prepare for the match?
Was the match run smoothly, fairly and professionally?
What kind of targets do they like to use?
What kind of capability does the club have when it comes to distance shooting?
A club that doesn't help ROs to fairly administer a stage, will overlook this detail on a regular basis. Knowing this may help a beginner understand that this ins probably a club to avoid, at least until they see the "correct" way of doing things.
As I mentioned, at the Freedom match at Clinton House Plantation SC, stages were so far apart that one needed a motorized mode of transport for themselves and their gear. In my oppinion, a golf cart should have been abligitory and included in the match fees. I believe the only reason this was not done, was so that two shooters could share the expense of one rental. As a beginner, and someone unaware of the lay-of-the-land at this club, I opted out of renting a golf cart when one was offered. I thought, "I have rigged up my collapsable little red wagon to safely carry my guns, and since I've never been to a range where that wasn't enough, I'll be fine." This is where pre-match communication can be vital. The facilitator did not make it clear that it would be impossible to shoot the match, and move from stage to stage (in a timely fashion) without the use of a rented cart (or BYO-ATV).
That being said, it would benefit a shooter to explore a host range prior to the date of the match. The benefit of this would grow exponentially if they could shoot there, before hand as well. If all else fails, show up VERY early for the match. I'm thinking at least an hour early. Get your gear sorted and see if they have a "sight-in range" where you can take a few test shots. If you can, wander passed some of the stages to get a preview. All of this will help a beginner prepare for a great first match.