Sometimes you just need meat and potatoes. The AR15 market is so crowded right now; everything from basic entry level rifles all the way up to multi-thousand dollar high-end near custom guns. It's quite similar to the 1911 market, to the point that the phrase "AR15" is nearly meaningless other than to describe an idea of a rifle. But what if you don't want to build your own gun or spend $3,000 on a custom build? What if you just want a .223 caliber rifle that feeds from 30 round detachable box magazines, runs reliably, has good features, and nice ergonomics? Well, if that's what you want, perhaps you should check out the Smith & Wesson M&P15 MOE.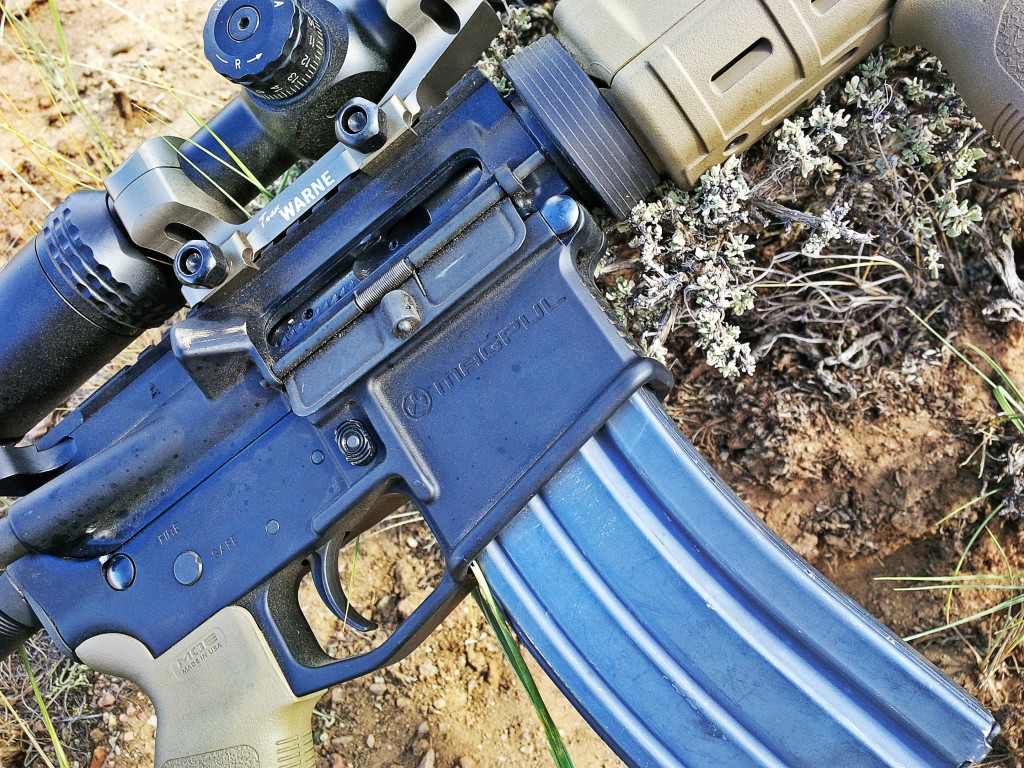 The Vitals
What we have with the M&P15 MOE is meat and potatoes. With the exception of the mid-length gas system, it's as close to "rifle, 5.56, generic" as you can get, and the addition of the Magpul Original Equipment that makes up the stock, handguard, and pistol grip makes the gun a lot more comfortable to shoot than a truly generic "rifle, 5.56." A 16 inch barrel, fixed front sight post, Smith & Wesson's proprietary flash hider – everything on this rifle is set up to be simple and rugged. It weighs 6.5 pounds unloaded without an optic, which is right in the butter zone for rifles.
Unlike most of my gun tests, I didn't test the M&P15 MOE on an isolated range; it was with me for a day in the Wyoming desert on an epic prairie dog hunt. This really gave me a feel for the rifle's real world utility. It's easy to say that a rifle is great when your review consists of shooting a few boxes of ammo through it on a private range; it's another thing to say it's great when you've had it bouncing around in the cab of a UTV, covered in dust, getting in and out of vehicles, and shooting over 400 rounds in hot, dusty conditions.
The Test
I drew the M&P15 MOE out of a pool of available rifles. Initially, I had some feeding problems with the gun; a quick inspection showed that the bolt was bone dry. I hosed the BCG with some available lube, and it ran like a top for 300 rounds of various Hornady .223 ammo.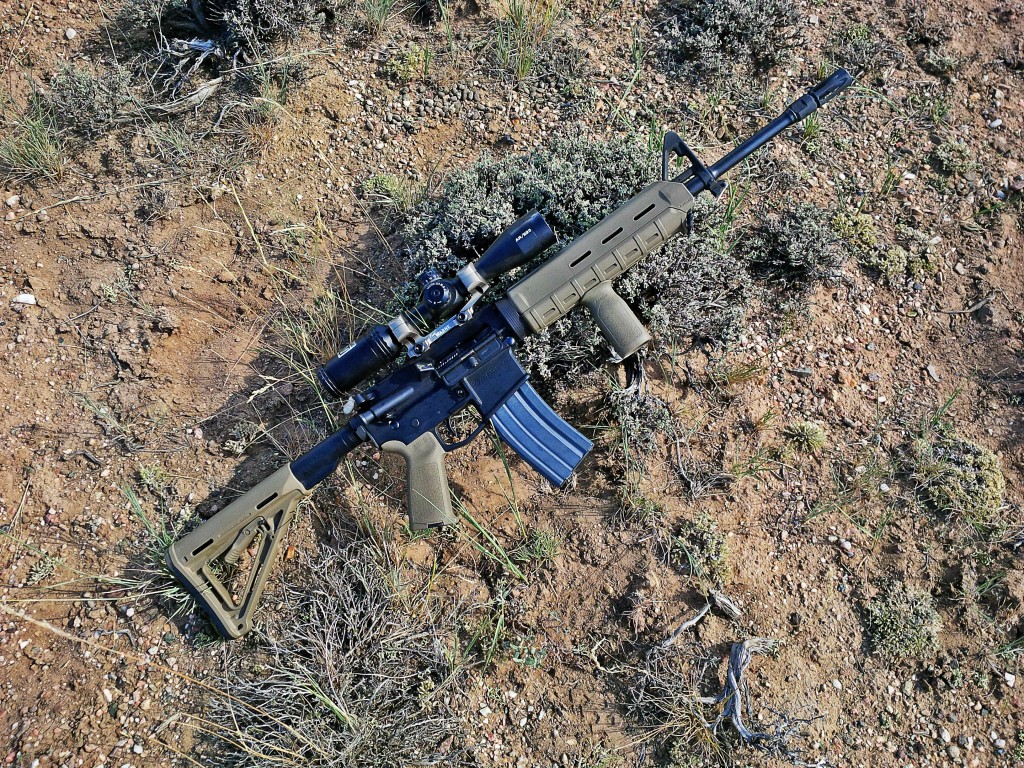 Over the course of the day in the desert, the M&P15 MOE did everything I needed it to do. It was accurate enough to hit prairie dogs out to 250 yards, it was reliable (after being lubricated), and it was fast handling. There were a couple of opportunities to snap-shoot prairie dogs that were inside 25 yards on us. With the short barrel and collapsible stock, the MOE carbine rode along in the door pocket of the UTV like it was meant to be there. My favorite shot of the entire hunt was cruising on private property, the passenger in the UTV says "there's one to left" – I hit the brakes in the Viking, spot the prairie dog about 20 yards out of the driver's side door. The rifle comes up to my shoulder, safety comes off and BLAM I'm treated to flying prairie dog parts.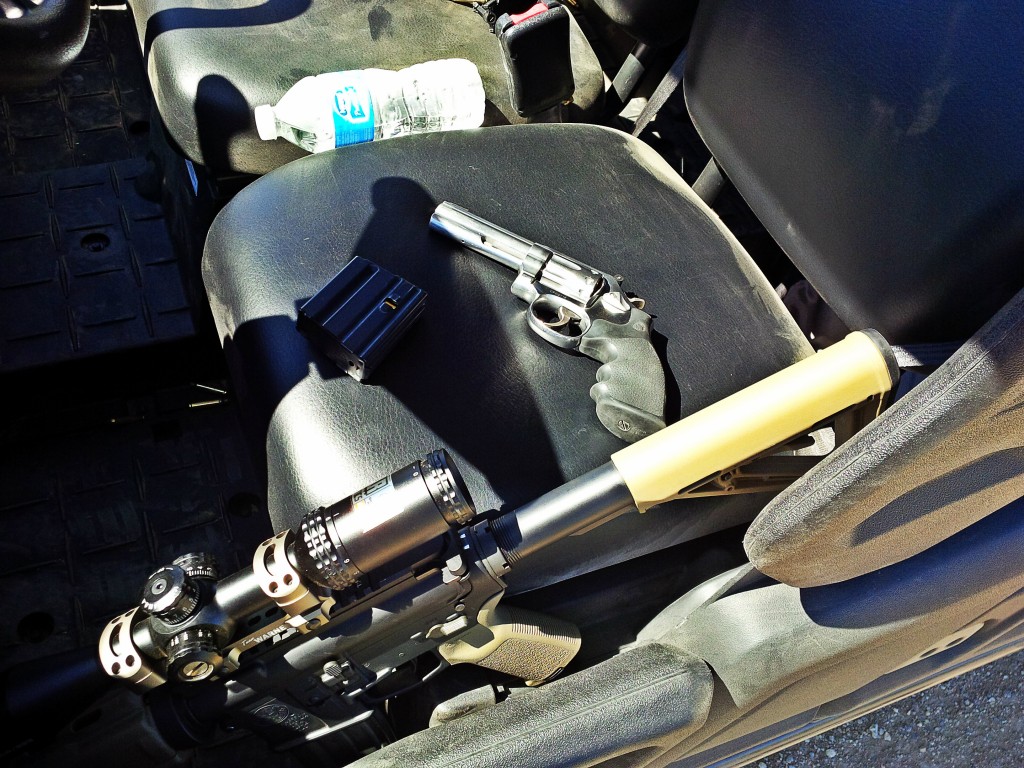 The Verdict
Do you want a reliable, accurate rifle that has all the stuff you need and none of the junk you don't need? I'd strongly recommend giving the Smith & Wesson M&P15 MOE mid-length a look. It's widely available, retails for right around $1,000, and will do everything you need it to do. Just make sure to keep it lubricated!