A friend of mine post this news story this morning on Facebook, it's about a Hammond, Indiana police officer who had to get his gun off so bad that he shot a family's pet pit bull in the face.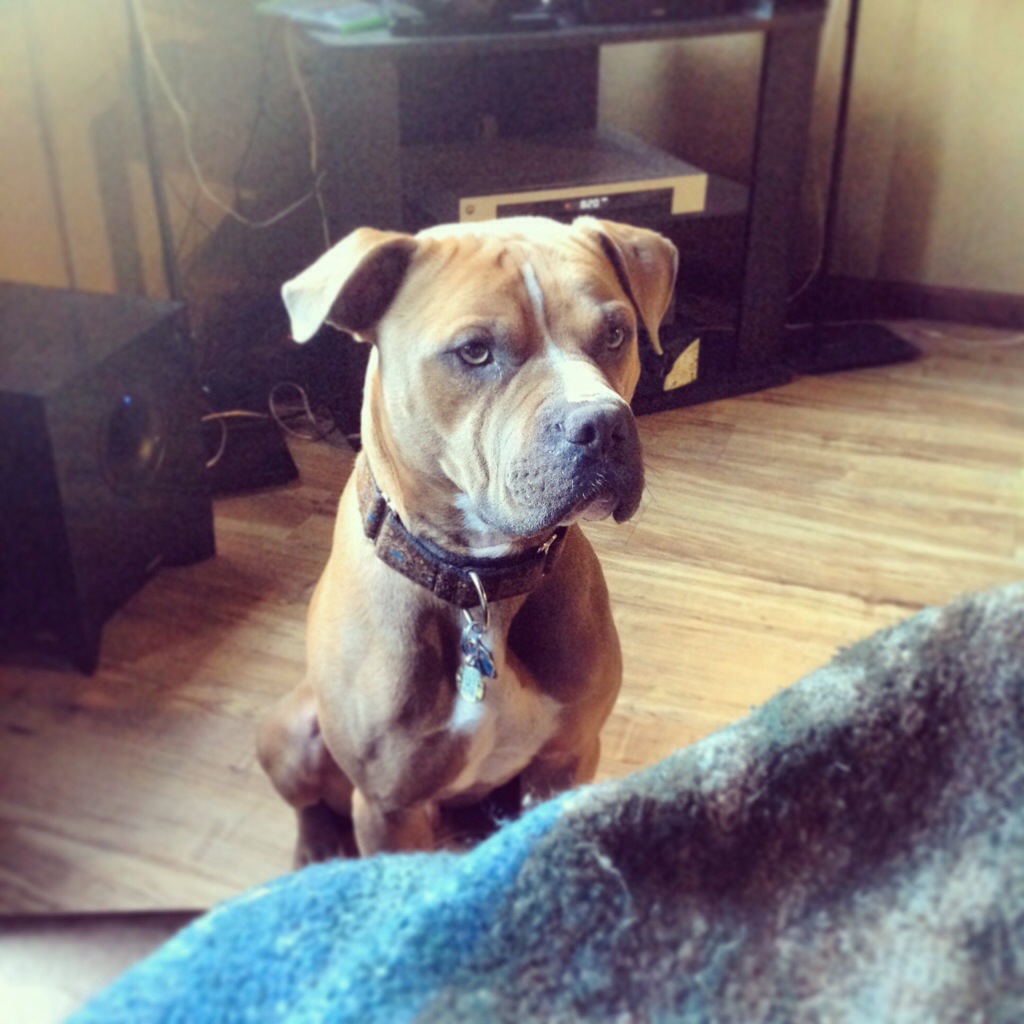 Now, you could argue that I'm biased because I own a politically incorrect assault dog myself, and to a certain extent I am. But at the same time, I'm really tired of reading this story, because it's always the same. Every single time it goes like this: cop shoots dog, family says dog has no history of violence whatsoever, cop doesn't get in trouble.
I like cops. I was raised by a cop. I do not think that the cops are "out to get me" or that they're the enemy. Which is why stories like this are so vexing, because they always feel like a cop wanted to get his gun off, and someone's pet took a bullet for it.
Now, you can make the argument that a lot of these cases can be avoided if people would train their animals better, and I would generally agree with that. I never really realized how many people are incredibly irresponsible with their dogs until I owned a dog in an urban environment. In defense of the cops, it's very difficult to tell the difference between a dog charging towards you with the intent to bite your face off, and a dog charging towards you with the intent to lick you to death with love. Usually the difference is subtle, and something that would be hard to determine in a split second.
I guess what really frustrates me about that is that I don't feel like I should have to defensive precautions for my family pet against the police. Law abiding citizens shouldn't fear the cops, and if I'm obeying the law I shouldn't be worried that my dog is going to get shot in the face.
It's deeply frustrating, because most of my encounters with law enforcement as an adult have been positive. I actually like the cops, and even more so now that I've left the Seattle area. But incidents like this one force law abiding citizens to do one of two things: either trust all cops and hope you don't get burned by it, or assume that all police are like this clown from Hammond, who gets his jollies by shooting people's dogs. It's not a good situation for anyone – the police should be trusted by the people they're supposed to protect, not feared.
I worry that fear of the police among law-abiding citizens is far too common these days.