There are a lot of great, wonderful guns in the world. Some guns are works of art, handcrafted over countless hours to perform the simple task of tossing a bullet as accurately as possible. Other guns are basic machines, designed to protect and defend. Regardless of their intent and design, those guns are great. The guns on this list however, are not. These are five of the worst guns ever made.
1. Moores Machine Co. AR-15
The AR15 is a great design. It is quite possible to build a terrible AR15, and this entry is the only one on the list that we haven't personally shot. However, good friend PDB did, and it was a pile of turds. Read his epic takedown here.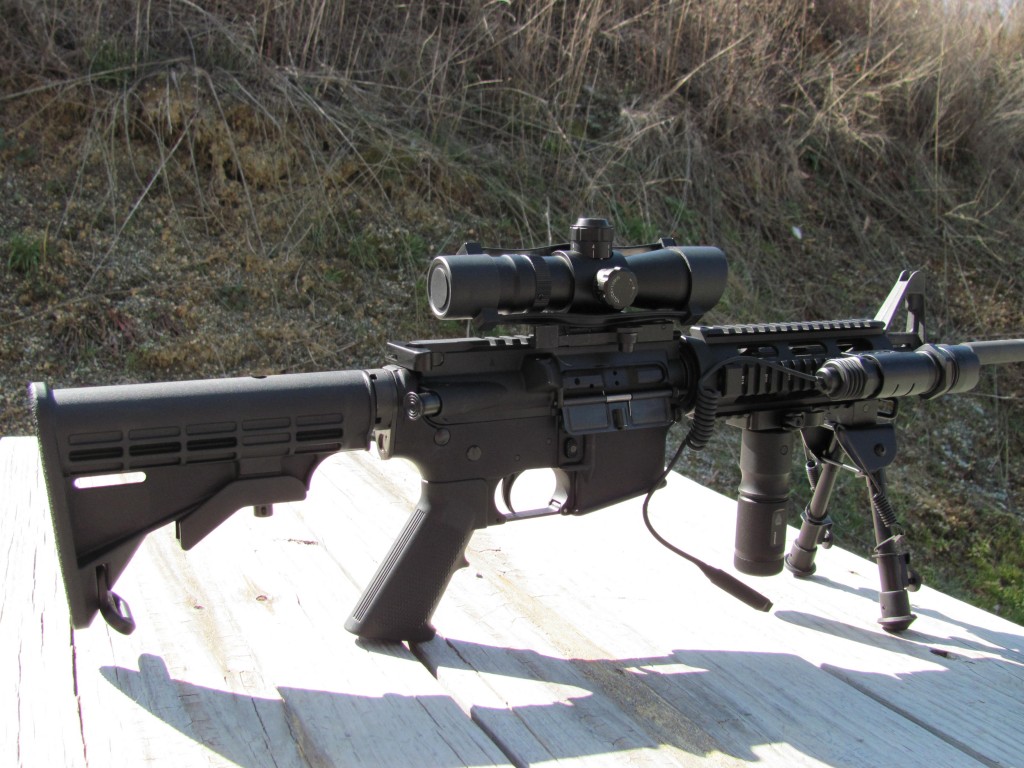 2. The Taurus Judge (in all its flavors)
The Taurus Judge was never anything other than a gimmick. A five shot revolver that accepts .45 Colt and .410 shotshells suffers from being a jack of all trades and yet master of none. Had it been a well executed gimmick, we could have laughed and moved on. But it isn't well executed, and there's nothing worse than a bad joke. Production models have trigger pulls that require the strength of 10 men, and samples I've personally handled have been out of time from the factory, had misaligned sights, poor finishes, and a host of manufacturing and production issues. The end result is a bloated, overweight handgun that is both a terrible shotgun and a mediocre revolver. Sure it's good at killing snakes, but so is a shovel.
3. The S&W Sigma
Proving that not even great companies are exempt from making stinkers, we have the S&W Sigma. In the dark days before the M&P pistol came about and brought S&W to the forefront of the polymer gun game, the Sigma was a hastily executed attempt to get some of that sweet, sweet Glock marketshare. Needless to say, it didn't work. Referred to as the "Smegma" by some enthusiasts, early production Sigmas were plagued with reliability problems, terrible triggers, and an actual lawsuit from Glock. While there are reports that later production Sigmas have improved, I wouldn't know. The greatest sin of the Sigma though is that S&W had the audacity to offer it as an alternative to their excellent 3rd Gen autos.
4. The Kel-Tec RFB
"Truth or dare: George Kelgren wants to set off a .308 next to your head." Yeah, I'd pick truth in that situation too, the dare is just too risky. And yet, the Kel-Tec RFB actually exists. Well, it exists as much as any Kel-Tec product does, which means that the only ones in existence are the photo samples provided to Oleg Volk. In all seriousness though, production guns that have made it out to the general populace are awful. Fit and finish are terrible, some of the guns have epic levels of primer wipe, and one sample I saw decided to forcibly reject some of its trigger parts. If you want a bullpup .308 (why?) you don't want this one.

5. The COP Derringer
I guarantee you've seen this gun in a movie. Perhaps the original Bad Boys, in the hands of the villain before getting shot repeatedly in the chest by Will Smith. Or in the execrable Matrix 2, wielded by the ridiculously hot Monica Bellucci. There are a ton of other films and TV shows this gun has made an appearance in, and as a result it's one of the most famous terrible guns ever. And it really is terrible. The trigger pull is usually measured on a fish scale, the sights are basically pointless because each of the four barrels has a different point of impact, and when firing the .357 Magnum it was designed for the gun has been known to disassemble itself. It has some value as a historical curiosity, which is like saying that getting polio would be an interesting historical experience. But here's a photo of Monica Bellucci with it, because the gun is so terrible we need something good to end this article on.