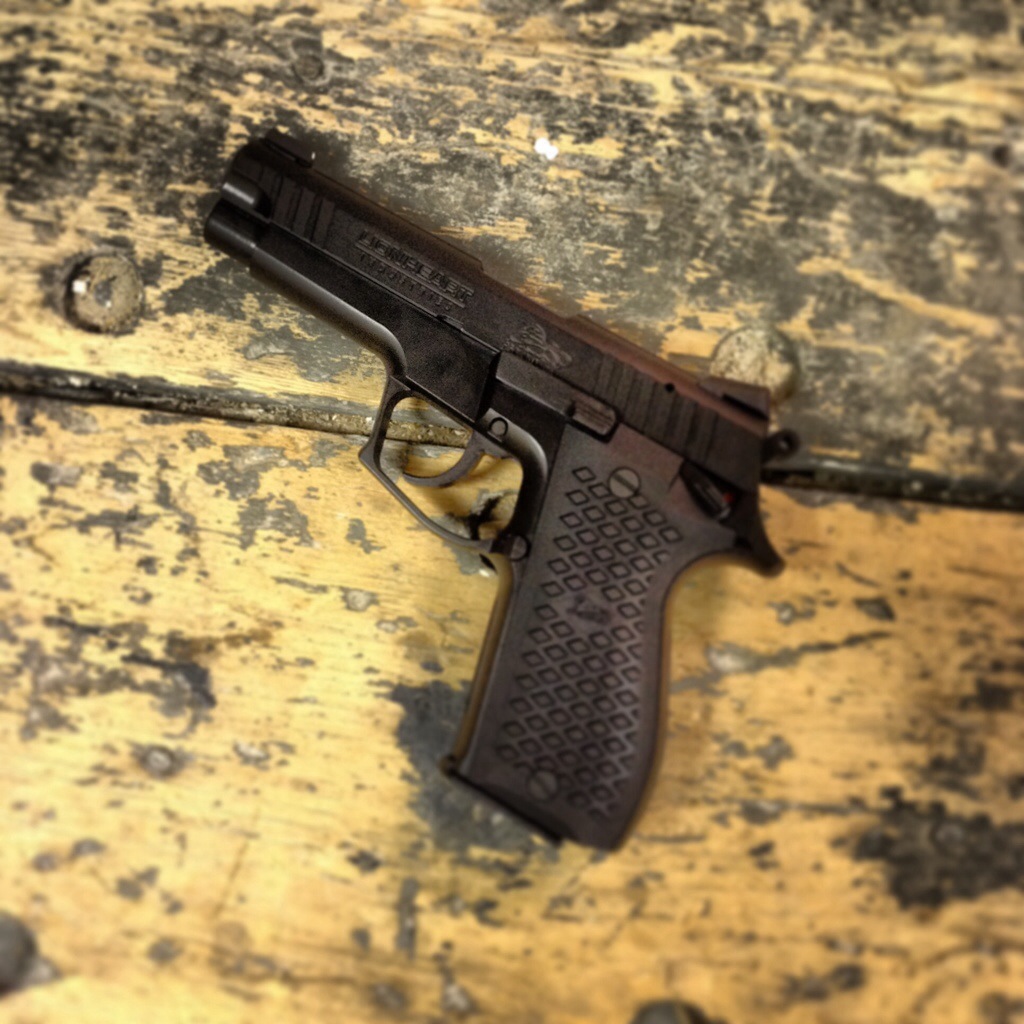 I had the chance to meet the guys from Lionheart at NASGW last year. In the company of Stephen Pineau from M3 Strategies and a few other cool guys, we headed out to the range to try out their LH9 pistol. I liked, and immediately requested a T&E sample.
For a little background on the LH9, it is in fact descended from the Daewoo. It's made in South Korea, and imported to the US by the Lionheart guys in Redmond, WA. There are a few different models available, mine is the fairly vanilla LH9 with Novak sights and no rail. The rear sights are black and the front sight is a simple white dot.
The LH9 is pleasant to shoot, the stocks are nice and grippy, and the trigger is good. In fact, it's the trigger I really want to talk about. The LH9 uses a fairly interesting decocking system for the first shot. If you want a "true" DA first round you have to pinch and lower the hammer CZ-style. However, a much easier option is to simply place your finger outside the trigger guard and push the hammer forward. In this mode, the gun is half-way between single and double action. Your first shot still has the long travel of a DA shot, but with about half the weight. It is a great way to shoot this gun, and I was able to pull fairly consistent 1.00 second and faster first shots in this mode.
I'll be doing some more testing with the LH9, this is going to be my go-to gun when a revolver isn't appropriate, such as for M3GI or ProAm. We'll have a full review once the gun gets to 500 or more rounds.