I was researching an article on running over-pressure .40 ammo in your guns (protip: don't) I happened on this comment from a user of said OP .40 ammo which reminded me of something I've been wanting to write basically forever:
Incredible product. In a range full of .45s, .40s, 9mms, etc, the roar of this cartridge had people turning their heads and coming over to my port to ask what the hell I was shooting. The recoil was just the slightest bit more than standard .40 loads and the accuracy is phenomenal. For a cartridge that delivers more at the muzzle than any other auto-loader out there, you should not hesitate to try this round – thanks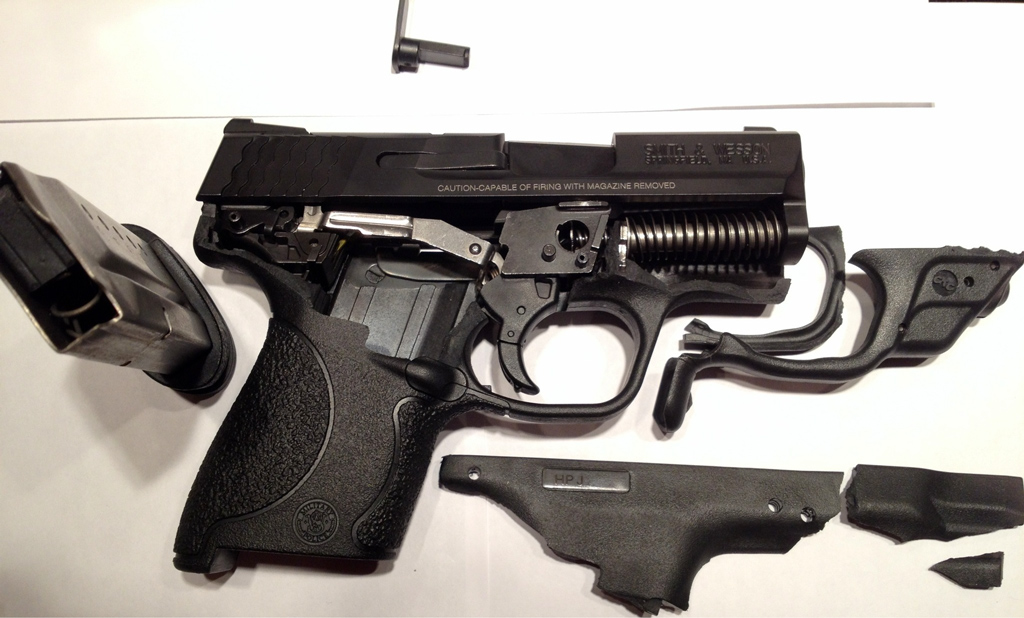 That photo of course is the result of that sort of behavior, blown up guns and hurt hands. But what I really want to talk about is "That Guy" – every range has him, everyone knows him. He's the guy at the public range with the SBR Mosin Nagant, or the bump-stock on his AR with the muzzle break. He can't hit anything, but he's content to make a considerable volume of loud noises and then wait for everyone to turn and look at him to see what he's shooting because it's SO LOUD. Then later he'll go home and write this post on Arfcom: "Today I had my first rangetrip with the new .443 Loundeboomer AR kit! It was awesome, it shot a fireball 10 feet long, and when I finished two flawless magazines everyone was looking at me."
I think we can all agree that we hate that guy and he sucks. And unfortunately, there really isn't anything that can be done about that guy, so long as he's obeying all the range rules and not causing any safety issues. I mean, there are little things – not paying attention to him is a start, but the internet has removed that as an effective deterrent, because derp will find other derp to commune with online (this is why places like Arfcom and Kotaku exist). That holy communion of derp will develop into a pretty severe "derp black hole" from which no reason or light can escape. But really, what are we to do about that guy?
Mostly, go about your business. I have a special set of ear pro that I use when derp is around, they're Peltor ear-muffs that have 30 dB reduction. I'll also keep a bag of earplugs in range bag, and will step off the line if necessary to double-bag my ear protection. Once, I decided that it just wasn't worth it, and went home to dry fire instead.
That guy. What to do about that guy. Honestly, nothing. Let him have his fun, because as long as he's not causing a safety issue, it's all harmless. Then later point and laugh as his silly forum posts about his modified Mosin Nagant.