Shot Show 2014 is in the books, and it was a crazy year. This was my 7th SHOT Show, and for me it continued the trend started in 2012 of seeing less product, and spending more time behind the curtain. Looking back on the show, a few things did however stick out for me.
The Remington R51 is going to sell like hotcakes
Despite the fact that it is actually a lot bigger than I'd been led to expect, the R51 is going to sell. On Friday, when things are normally pretty laid back, there was still a crowd at the Remington display surrounding the gun. With its street price point of $350ish, lots of people will buy it just because it's affordable. It doesn't matter if the gun works as well as the Shield or not, it's going to sell.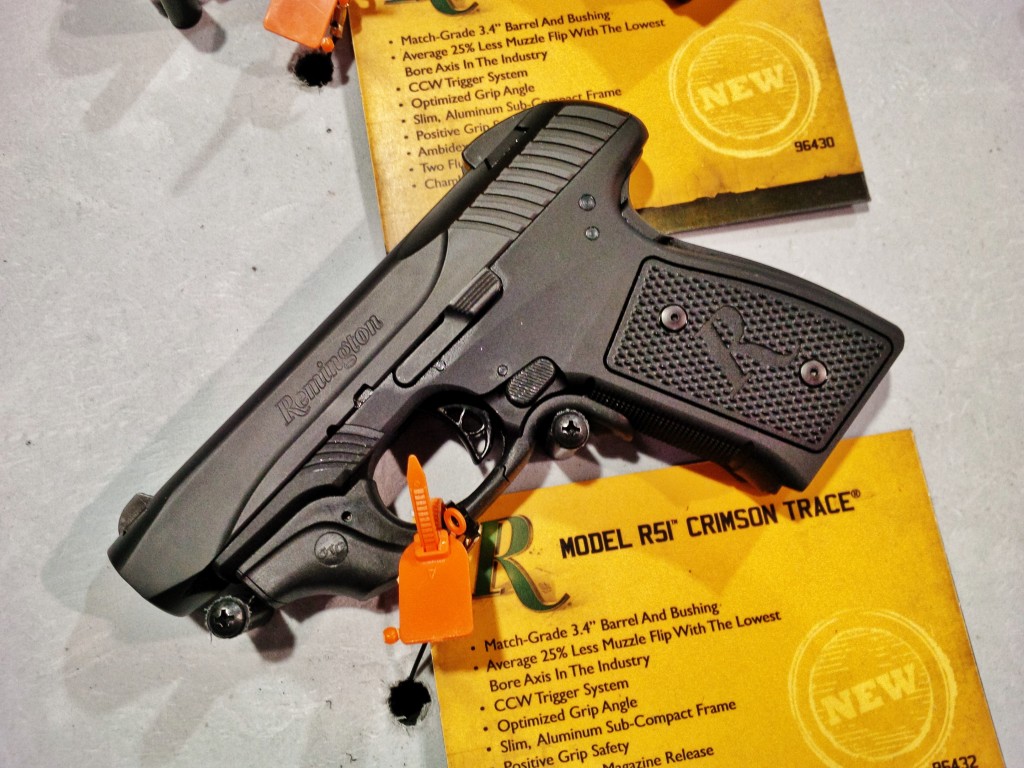 The Glock 42 will also sell well
Initially, I didn't think the Glock 42 would be a big hit. Then at the Show, word on the street about their actual retail price point hit. According to Glock reps, the new 42 will MSRP for around $399, which is a direct shot at the other small, concealable guns in that price range. The greatest advantage the Glock 42 is simple: it's a Glock. All the controls are Glock controls, but it just happens to be a wee-little .380 that sells for less than $400.
There was more new, interesting product this year than 2013
In 2013 everyone was running triple overtime shifts trying to keep up with demand for black rifles. This year, everything had settled down, and companies were actually introducing interesting new products. The major manufacturers added guns for concealed carry and competition, but very few new black rifles from the big firms. There were some, but the major emphasis at this show seemed to shift back to the concealed carry market.
More new shooter focus than previously
This was by far the most I've seen SHOT focused on new shooters/new CCW holders. It was also by extension the least militant SHOT Show I'd seen since 2010, which could be attributed to the drawback in warfighting expenditures under the current administration. Multiple major brands had new products specifically targeted at attracting women and/or new shooters to their company's products. There was a general shift in the marketing tone, with less Beardy McTactical Operator Warfighter style marketing and more marketing aimed at the aforementioned new shooter demographic. That's a good thing.
3-Gun is the king of the shooting sports hill
If five years ago you'd have told me that USPSA would be the third most popular shooting sport in terms of numbers and dollars, I'd have laughed in your face. "It'll never happen," I'd have said. I would have been wrong. 3-Gun is by far the king of the hill in terms of sponsorship dollars and cash prizes – $75,000 was awarded to the winners of the 3-Gun Nation shoot-offs at SHOT Show. Meanwhile, IDPA has quite wisely positioned itself at the bell end of the new shooter funnel, and for every butthurt "I quit IDPA forever" post on Facebook, three new shooters sign up.
The industry is still going strong
We're a 6 billion dollar per year industry. That's a lot of money. Despite attempts by foolish legislators to kill jobs and American productivity, the firearms and shooting sports industry is still going strong. I'm interested to see what affect the midterm election will have on the political landscape, and how that may resonate in the gun industry.
Until then, we'll keep writing, and you keep shooting.