The "box full of holsters" is a common meme among gun nuts; everyone who conceal carries on a regular basis seems to have filled a box full of holsters that they've bought that just didn't work out for one reason or another. If you carry in the appendix position, it's even worse. Holsters for appendix carry are very sensitive to body shape and gun location; so finding a good holster for AIWB can result in a lot of discarded kydex and leather in your closet.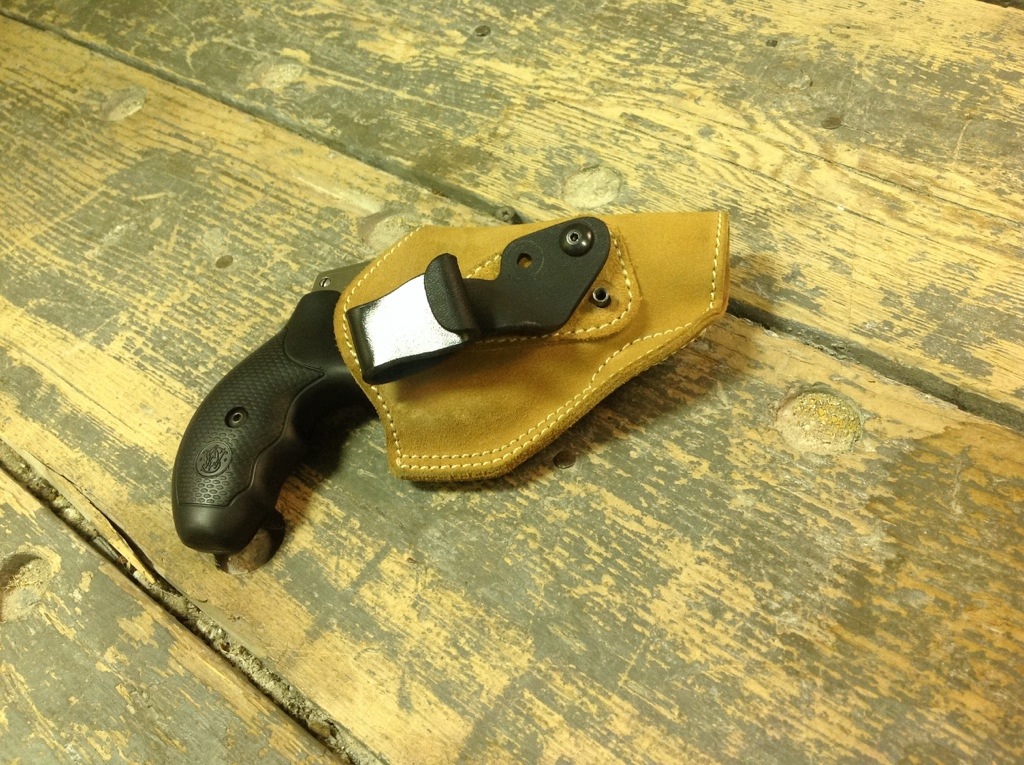 I've been searching for a good solution to carry my Smith & Wesson 640 Pro Series at the appendix position for a while now. I had tried several options, none of which were really satisfactory for my needs. Some options carried the gun too low, others didn't retain the gun as well as I'd like, etc. I tried the Blackhawk CQC Leather Tuckable with the hooks that it comes with, and I had found it wanting. However, I liked the holster, I liked that the leather didn't poke into my thigh like some kydex holsters do, so I wanted to stick with it. I tried removing the hooks entirely and relying on belt pressure to keep it in place; that worked if I wasn't going to do anything more strenuous than walk, but wasn't acceptable for EDC use.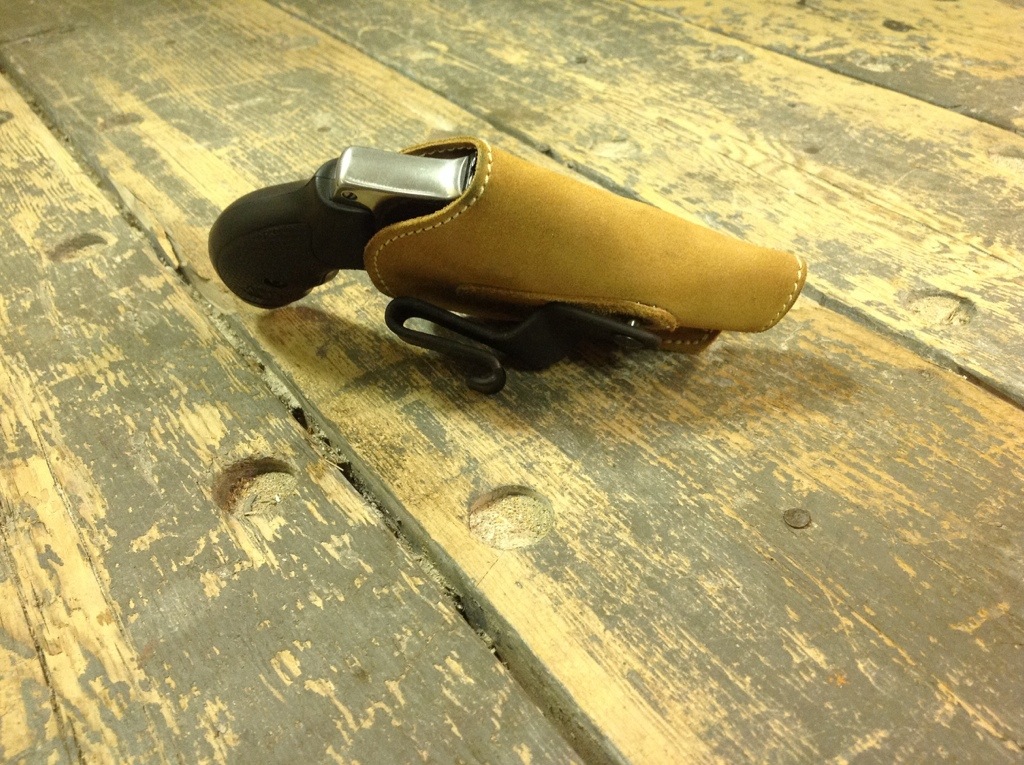 Then I had an idea. I took the j-hook off one of my Comp-Tac holsters and screwed it on to the Blackhawk using a single attachment point. It now works really well. With the j-hook attachment instead of the factory clips, the holster holds the gun high enough that I can get a full firing grip without fishing around for the gun; it's still concealable under the most extra-smedium of t-shirts, and the leather of the holster doesn't poke me in an uncomfortable way.
It's not without some shortcomings, though. The mouth of the holster isn't reinforced, so you cannot holster one handed. This isn't a training holster, it's much more of a deep concealment rig. I treat it similarly to how Raven Concealment recommends you use their Vanguard – remove the "holster" from your belt, put the gun back in the holster, then re-attach it to your belt. That's probably the biggest issue I have with it as a holster, but I'm also not planning on taking this to any serious training classes.
The Blackhawk CQC Leather Tuckable holster is actually a pretty good little holster; while the factory clips left something to be desired, they're easy enough to replace with something that works better. Once you do that, you have an excellent, comfortable, deep concealment holster.