A great post at pistol-forum is talking about the mental excuses that people make for their poor shooting, and Tam has spent some pixels talking about the saw "there's no timer in a gunfight." That discussion has actually been pretty well handled, so I want to talk about something that really bugs me.
Namely, the title of this post. In the pistol forum thread, here's a direct quote from a dude who is pretty well respected in the training community:
What I say most of the time is that anytime you are racing a timer, stop telling me that you are training for real. I hear the "competition is just like the real thing". (emphasis added) It isn't……in my limited experience.
You can probably guess my problem with that sentence, but I'll go ahead and spell it out. Who exactly in the competition shooting community is saying that? I've never heard anyone say it. I've never said it. I've been to hundreds of matches across the country and I've never heard anyone say that "competition is just like the real thing."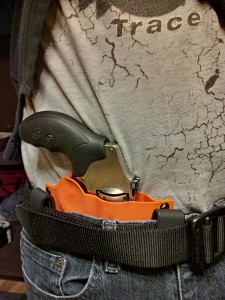 If competition was "just like the real thing" 99% of the stages would consist of panic-drawing and firing while hastily backing up and digging for your phone/keys with your support hand. Most shooters would carry j-frames or LCPs, and stages would be a lot shorter. Seriously, I've come to believe that there is a Competition Shooter Sumdood out there, who goes around and tells tactical trainers that "competition is just like the real thing" to get them all riled up. I've never met the guy, but damn does he ever get around.
Competition shooters do say somethings about shooting matches as it relates to self-defense that I absolutely agree with. Here's a sample:
Competition shooting makes you better at actually shooting your gun.
Competition shooting makes you better at gunhandling (reloads, malf clearance, draws, etc
Competition shooting makes you more attractive to the opposite sex because you get a cool jersey (this may be a lie)
Competition shooting allows you to practice shooting skills under a higher level of stress than training on a square range.
I've honestly never heard someone say that competition shooting will teach you tactics, or train you how to win in a dynamic critical fight on the Mean Streets where it gets real. And if you're at a match and hear someone say that it will, take a picture of the guy and send it to me at [email protected] so I can hunt him down and punch him around a bit.
Seriously, tactical trainer dudes: no one is saying that competition is just like the real thing. Please stop repeating that nonsense.