Later this year I'll be shooting my Smith & Wesson 640 Pro Series at the 1st ever IDPA BUG Championships. So I've actually been training with my J-Frame, and one of the things I've really come to appreciate is how good the sights are, and how those sights make the gun so much better to shoot.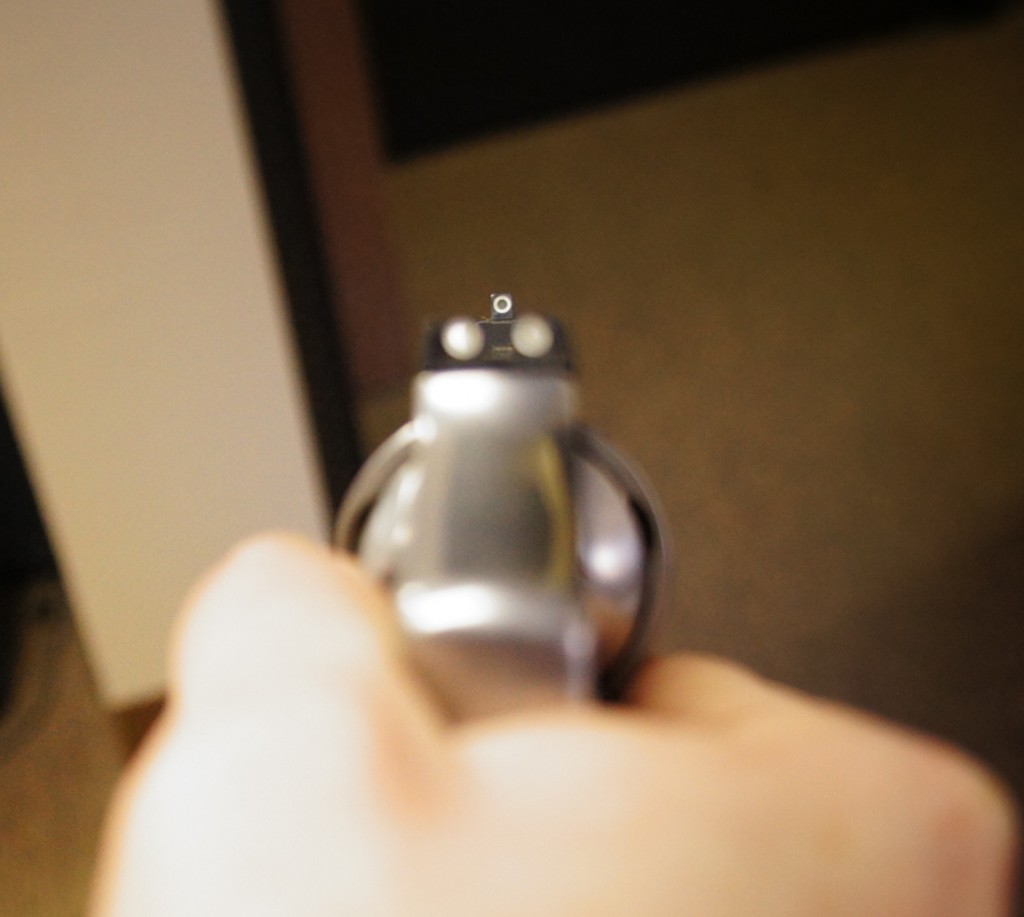 I don't normally like 3-dot sights, but when compared to the usual fare that you get on compact pocket guns, the Novaks on the 640 Pro Series are awesome. I get a nice clean sight picture in most lighting conditions, and in low light I have the advantage of the tritium inserts in all three sights. The front tritium dot is noticeably larger than the back two dots, and so even in pitch darkness I can see which dot is the front sight and align it. Of course, in pitch blackness I can't see the target, but that's not really the issue here.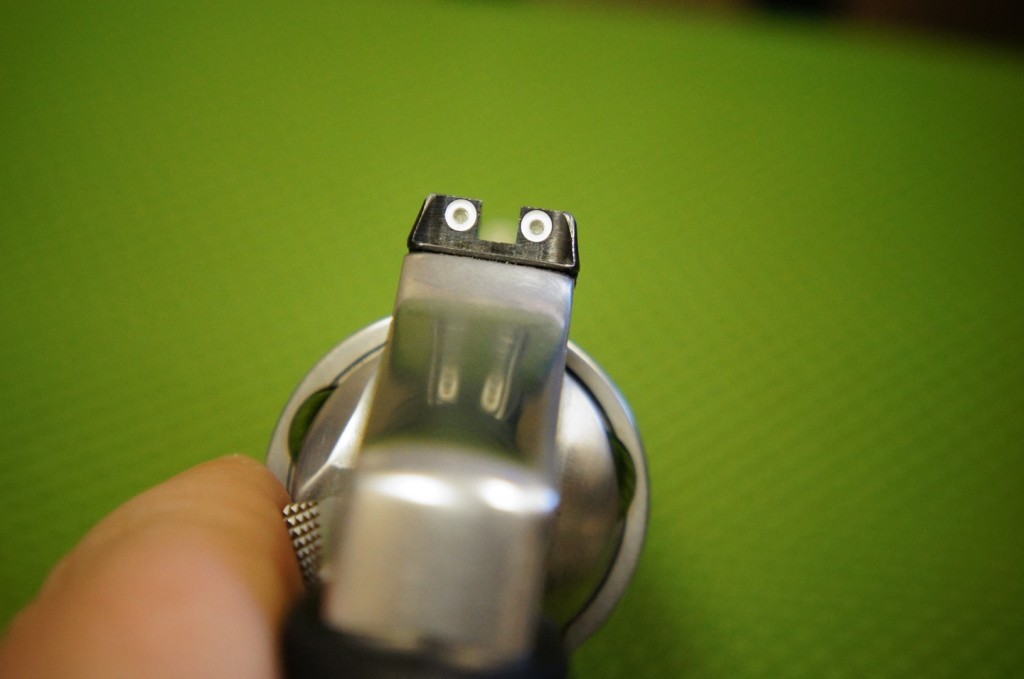 These are definitely the best sights I've ever seen on a j-frame…but they could be a little bit better. The rear notch could stand to be wider and allow a little more light around the front sight post, and of course I'd prefer a Straight-8 dot configuration to the 3-dot. But beggars cannot be choosers, and as I've said these are a quantum leap better than what you'd get on most other j-frames, including the standard (non-Pro Series) 640. Of course, I also understand why you don't see more small, compact revolvers set up like this – it costs money to machine the frame to accept these sights. And to be honest, most people that carry a j-frame aren't going to push the shooting envelope with it to the point that they'd want these sights. Put a Crimson Trace lasergrip on your j-frame and call it good, and you'll probably never need really good night sights.
But for the discerning consumer, the shooter that wants a little bit more on their carry gun, it's nice to know that the option is there.