How important are good pistol sights to you?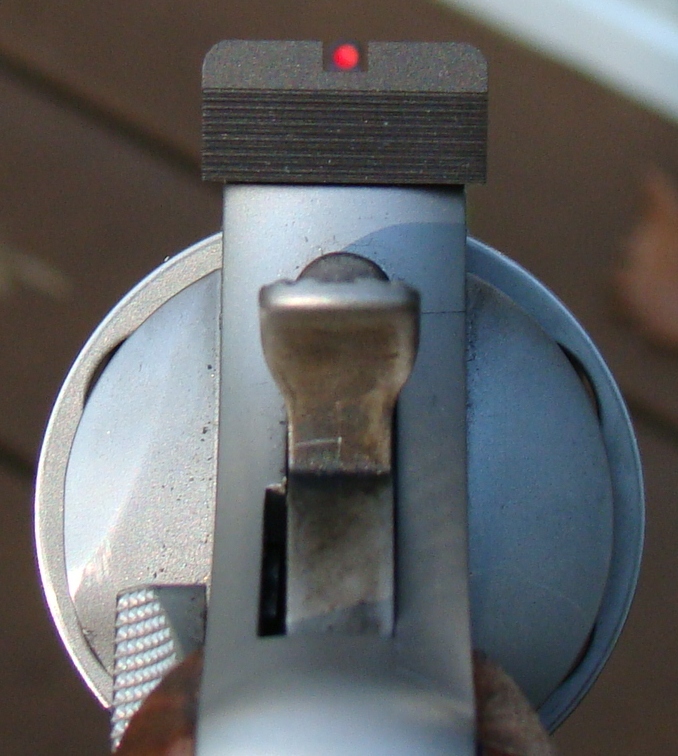 The sights on our guns are the windows through which we see whatever it is that we're shooting at; and as you track the development of the shooting sports you can see a lot of development in sights as well. Take a look at the sights on pistols and revolvers from the 30s and 40s, describing them as "puny" would be quite charitable. It was the Modern Technique and parallel development of practical shooting that really lead us to the modern pistol sights we have today.
But then, things basically stopped. Yes, we have night sights filled with tritium so we can see them in the dark, but the concept of the pistol sight hasn't really changed significantly. The much argued about XS Big Dot sight is just an express sight, a concept that's been on big game rifles forever. There are some ghost-ring pistol sights, which…seem like a gimmick and don't really offer any sort of improvement over the classic notch and post sight.
So is that it? Is a notch and post system really the best mechanical way to aim a pistol? Or have we not bothered to try and come up with something better because the notch and post works well enough that there isn't a point? Now, I do think that in the near future, electronic sights will be ubiquitous on pistols just like they are on rifles, but we're not quite there yet. But it is interesting to think about; when you look at firearms in general, it's a very mature technology. The 9mm Parabellum cartridge is over 100 years old, and the iron sights on a frontiersman's flintlock rifle function exactly the same as the iron sights on a Ruger M77 Hawkeye.
If you take technological advances in machining (polymers, casting, MIM, etc) out of the equation, firearms technology hasn't really changed a lot. We've had huge advancements in optical and laser sights…but not much else. Do you think that there are still advancements to be had in the areas of sighting technology? If so, what do you think they are?