We were saddened to hear of the passing of Tom Knapp, the renowned exhibition shooter who was a prominent feature on Shooting USA, Impossible Shots, and in the firearms industry at large.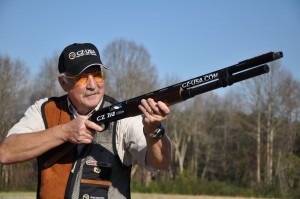 I personally didn't know Tom well; having only met him at industry events in the usual manner of "Caleb meet Tom, Tom meet Caleb." However, I can personally say that watching his exhibition shooting clips on Outdoor Channel or the History Channel helped influence my decision to pursue a career in the shooting sports before I had ever met him. Tom was a gentleman and a true ambassador for the shooting community.
With his passing on Friday, the shooting community is just a little bit less awesome this week. Tom Knapp, one of the greatest exhibition shooters to ever live, will surely be missed. Our thoughts and prayers are with his friends and family.