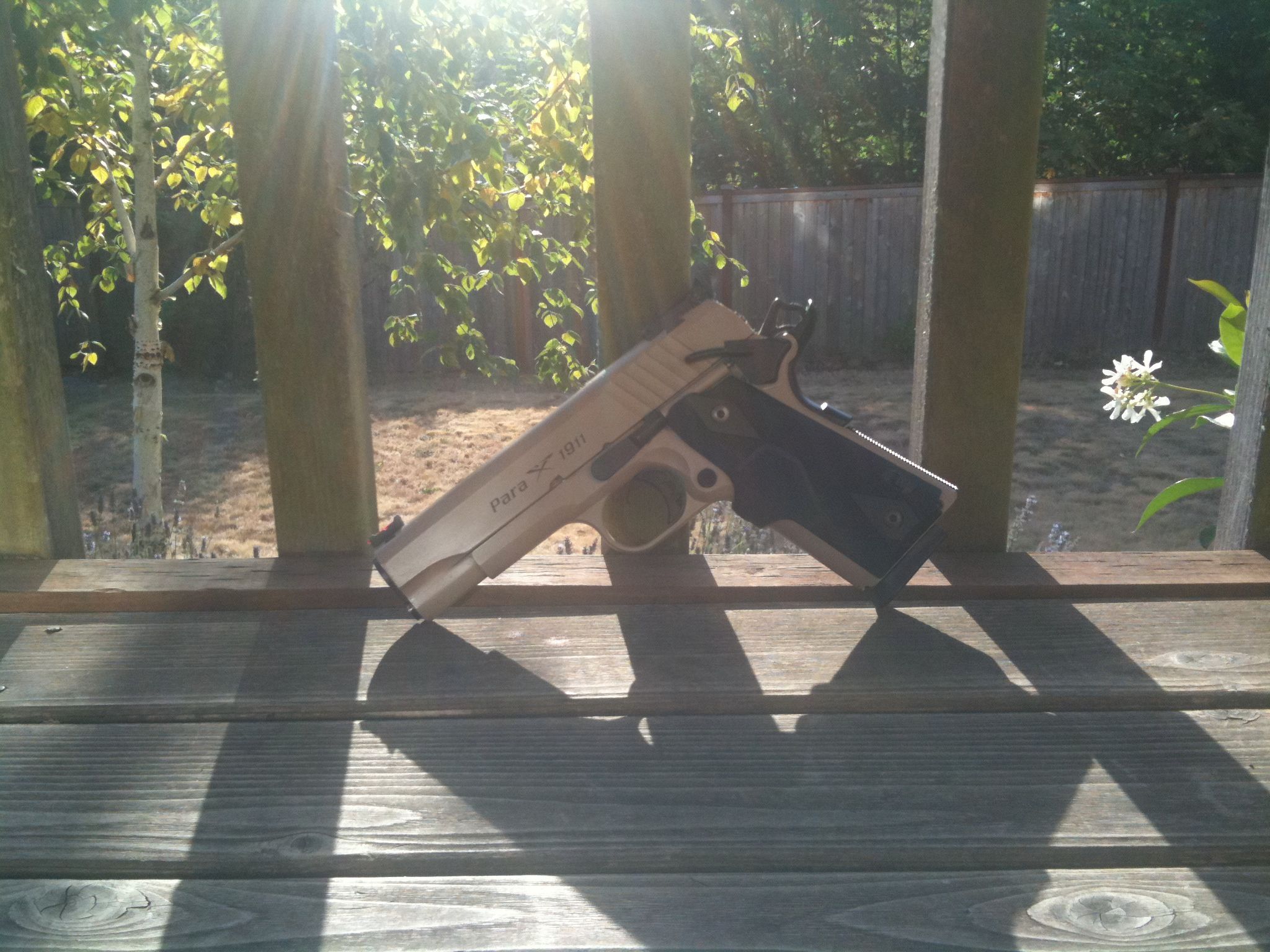 I haven't had much opportunity to shoot in low light conditions lately, however I just recently had the chance at a local IDPA club.  They shoot at an indoor range, and will frequently run the stages with the lights off except for ambient light to simulate a low light shooting incident.
Knowing that, I hauled my ParaUSA LTC with Crimson Trace Laser Grips out to the range to run it in exactly the sort of environment that the laser was designed for.  The laser isn't great for total darkness, as it doesn't provide a lot of illumination, but in low light it quite literally shines.  What was most interesting to me was how much light on the target the laser did provide though – splash from the dot lit up the entire -0 of an IDPA target, allowing me to see the area around the dot and in one case identify hard cover and re-adjust my aim to get a hit where I needed it.
Of course, me being a fan of lasers for defensive firearms and training purposes shouldn't be a surprise to anyone.  While the laser isn't a substitute for the sights on the gun, there are times where you simply won't be able to use your sights, whether due to lighting conditions, body mechanics, or whatever – in those situations a Crimson Trace laser becomes an invaluable tool as it allows you to still precisely designate your target and get fast hits.  Crimson Trace, in addition to being a good company that makes the best laser products on the market has also been phenomenal at engaging with direct media.  I enthusiastically recommend their gear to anyone serious about putting a laser on a defensive firearm.  Sure, you could get a guide rod laser, or one of those absurd "rear-sight lasers", but all of those lack the intuitive activation and grip integration of the Crimson Trace Laser.
If you don't believe me, try one out!  Find a range that will let you shoot in low light situations, maybe turn the lights off in your booth or shoot outdoors right around dusk.  Use of the laser in a low light combat situation greatly improves your ability to get rapid hits on target, which is exactly what you'll need to win the fight.
FTC Disclaimer: I have in the past been provided products by Crimson Trace for testing and review.