Let me tell you something about revolvers: People wax poetic about their ruggedness, reliability and simplicity, but when they call a revolver "simple", it makes me wonder if they've ever had the sideplate off of one. The mechanical ballet going on inside a Smith & Wesson Hand Ejector makes your typical autopistol look like a stone axe by comparison.
I have been there, and even blogged about it.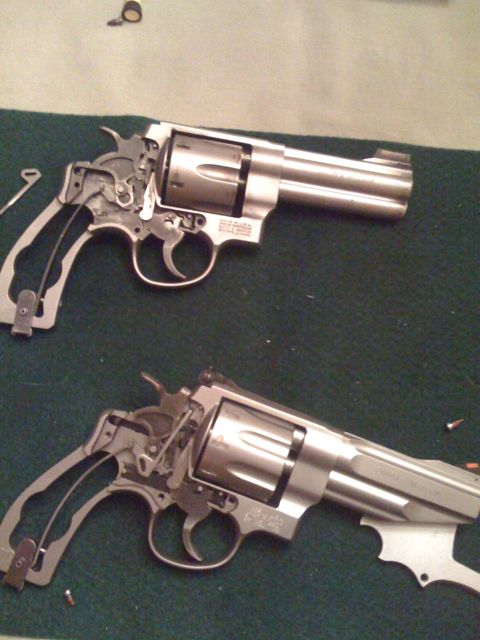 Seriously, click that picture.  Look at what you see in there.  All those little gears and levers, it's a machine only a watchmaker could love.  Compared to that, a 1911 is simple and a Glock is barely a machine.  I like revolvers a lot – I think once I get my 5-Gun Master tag there is a good chance I'll go back to shooting revolvers primarily, although that seems to be a long way off right now.
The point of course is to come back to one of my favorite and most visited topics.  No swords are magic swords, and many are heap less magic than others.  Want a surefire way to upset a lot of "old-school" shooters?  Tell them revolvers break.  I know they do, because I've broken them.  Any gun that relies on the kind of clockwork parts you see on your left is going to subject to mechanical failures – that doesn't make it a bad gun, it just means that it's piece of machinery with parts that wear over time.  Shoot any gun enough, and it will break.