I received a PM from a friend at the Indiana Gun Owners forum about how I'm liking the Ruger SR9c that I've been shooting in the Quest for Master Class at DownRange.TV (latest episode here).  So far, I really like the Ruger SR9c – as I've said in all my pieces on DRtv, it's easy to shoot, easy to conceal, and generally a good gun.  But let's look at some specifics about the little 9mm.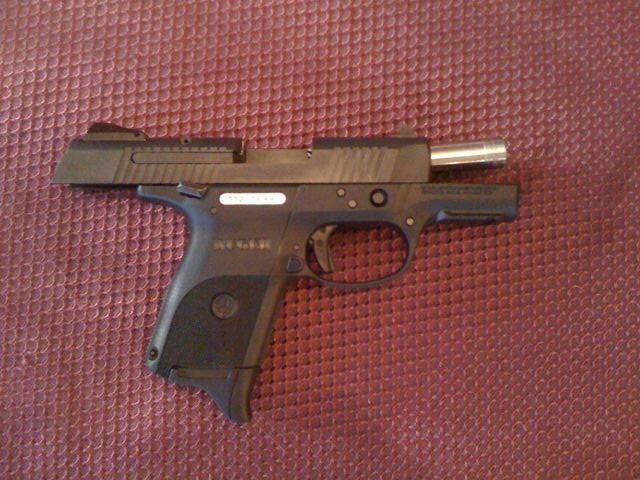 First off, it's not really a little gun, but it's not a big gun either.  In terms of size, it's smaller than a Glock 19, but bigger than a Glock 26.  That's nice, because it has a little bit more gun to hold on to than a Glock 26 when you're actually shooting the thing.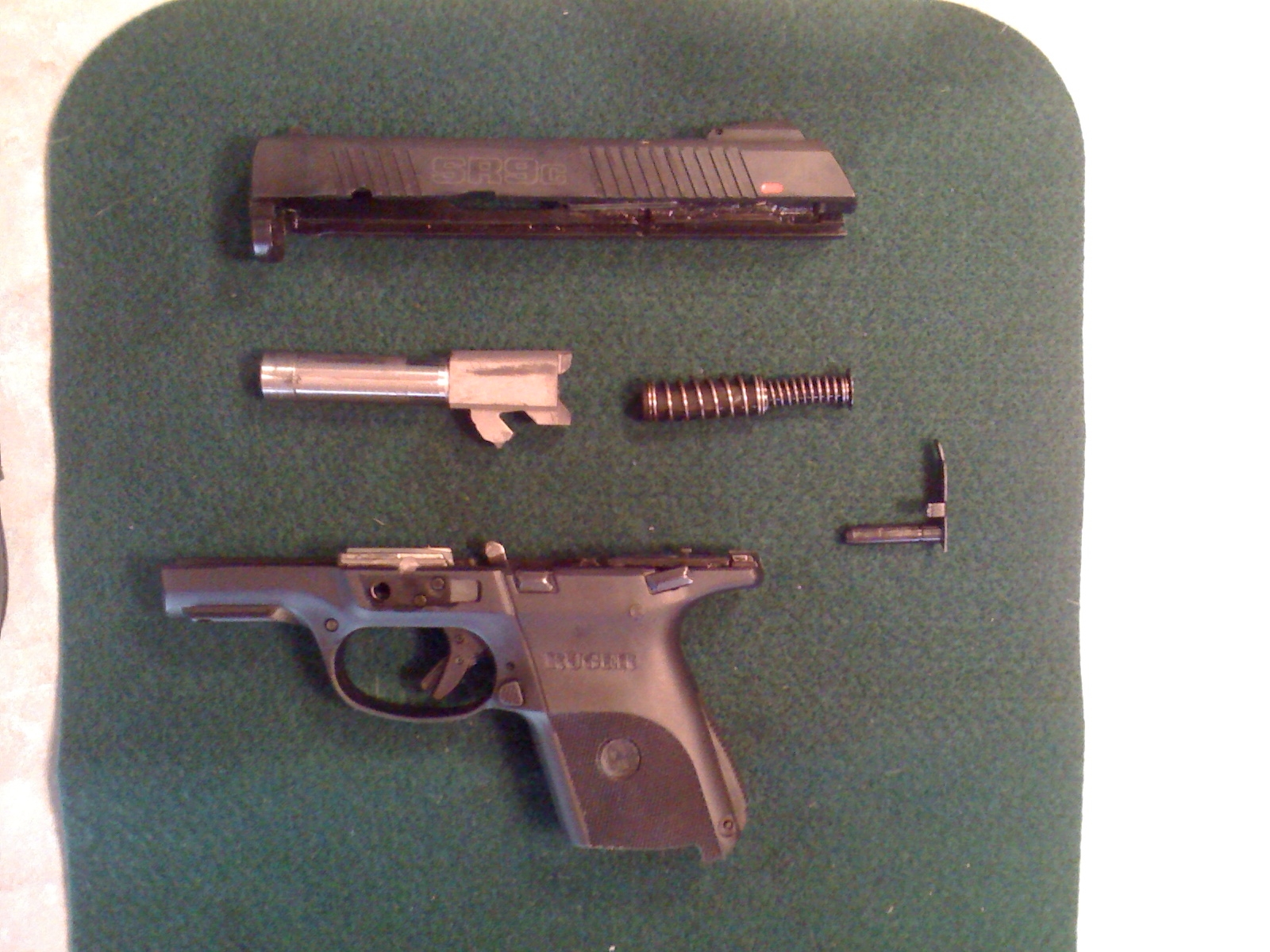 In terms of breakdown and cleaning, the Ruger comes apart very easily, except for one step – you have to push a little lever doohicky (that is a technical term) down with a pencil eraser or your finger, although I don't recommend your finger.  The Ruger SR9c has a slide that's under a lot of pressure when held to the rear, and can create its own little version of M1-thumb if you use a digit to press the lever-doohicky down.  Once that's done, it's a snap to field strip and clean the Ruger SR9c, which I've only done once so far.  The gun has 556 rounds through it after 1 match and several runs through the classifier, and by the end of the month we'll be over 1000 through the Ruger.
But you guys want to know how it shoots, don't you?  It shoots very well.  I have not tested the gun's mechanical accuracy by shooting groups from a rest, because this is a defensive pistol.  I don't honestly care if it shoots 1.5 inches at 25 yards using match ammo, because it's obviously accurate enough to hit the 8 inch "-0" zone of an IDPA target at 20 yards.  Speaking of accuracy, the sights are actually really good.  While I'm not a fan of 3-dot sights in general, the actual sight picture that you get from the SR9c allows a lot of light to shine around the front sight post, which means making those hits on 20 yard targets is a lot easier.
I have had some problems though – on the last run through the IDPA classifier, I had several failures to feed with Remington 115gr FMJ ammo.  Seeing as I have no problems with other types of ammo in the gun, and the Remy stuff seemed a little anemic, I'm going to call those ammo related for now.  If I see malfunctions with other brands (once I shoot up the 750 rounds of Remy I have left) then we'll get in to looking at the gun's function.  Overall, I'm very pleased with the gun.  Sure, I've not shot it a whole heck of a lot, but we're just getting started on this test.  I've got lots and lots of bullets to run through this gun, and hopefully we'll be able to put 5k rounds through it before October!