Big thanks to Dave Sevigny and Chris Edwards from Glock for turning me on to the GSSF match being held in Indy this past weekend; and to the weather for raining out the Indiana USPSA Section Match and getting it moved to July.  That allowed me the time to go shoot the Glock match, which was a great experience.  Right up front, I have to say thanks again – see, I don't own a Glock, having sold my competition rigged Glock 24 a while ago.  So Glock was kind enough to loan me not one, but two guns – first one of the new Gen 4 Glock 17s, then to follow that up a Gen 3 Glock 17 with the RTF-2 frame for comparison.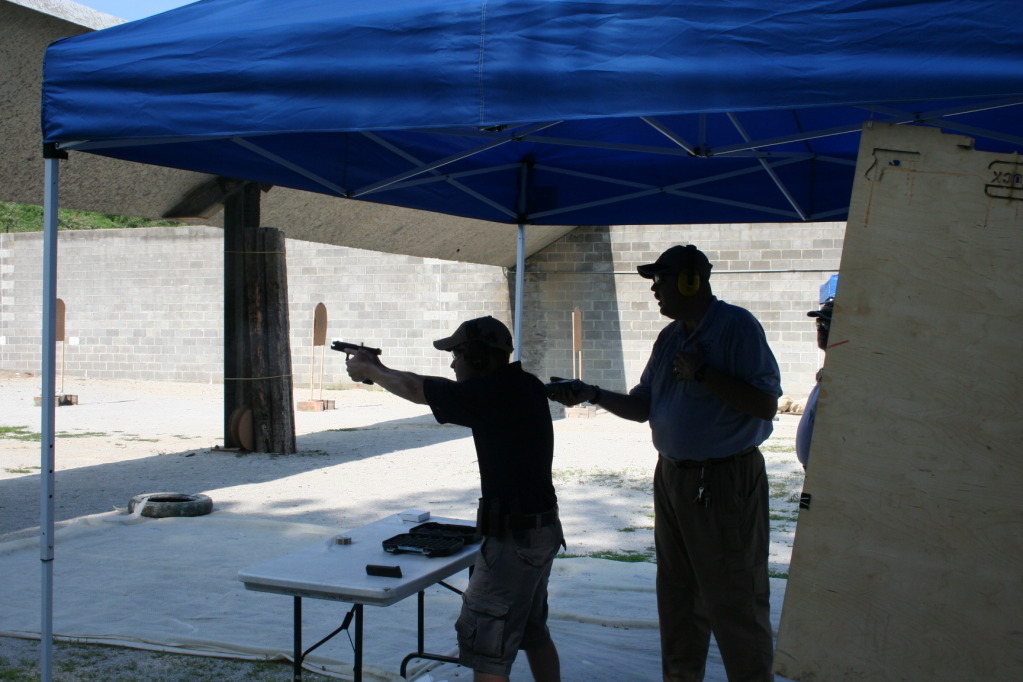 Starting off I shot the Gen 4 Glock 17 – I have to say that I liked it, and I liked it a lot except for one minor issue.  The grip really is smaller with the adjustable backstrap, and the new recoil spring system really does soak up a lot of the recoil.  Felt recoil with 115 grain FMJ was lower than you'd expect for a 9mm, which made the gun shoot very flat.  However, it did also create a problem – the gun was brand new and the spring was slightly overweight, so it actually had some problems feeding the lightly loaded factory ammo.  Glock is shipping the newer guns with lighter springs from the factory, which will rectify this particular issue.
I also shot the Gen 3 Glock with the RTF-2 frame – if you remember that's the gun with the "fishgill" slide cuts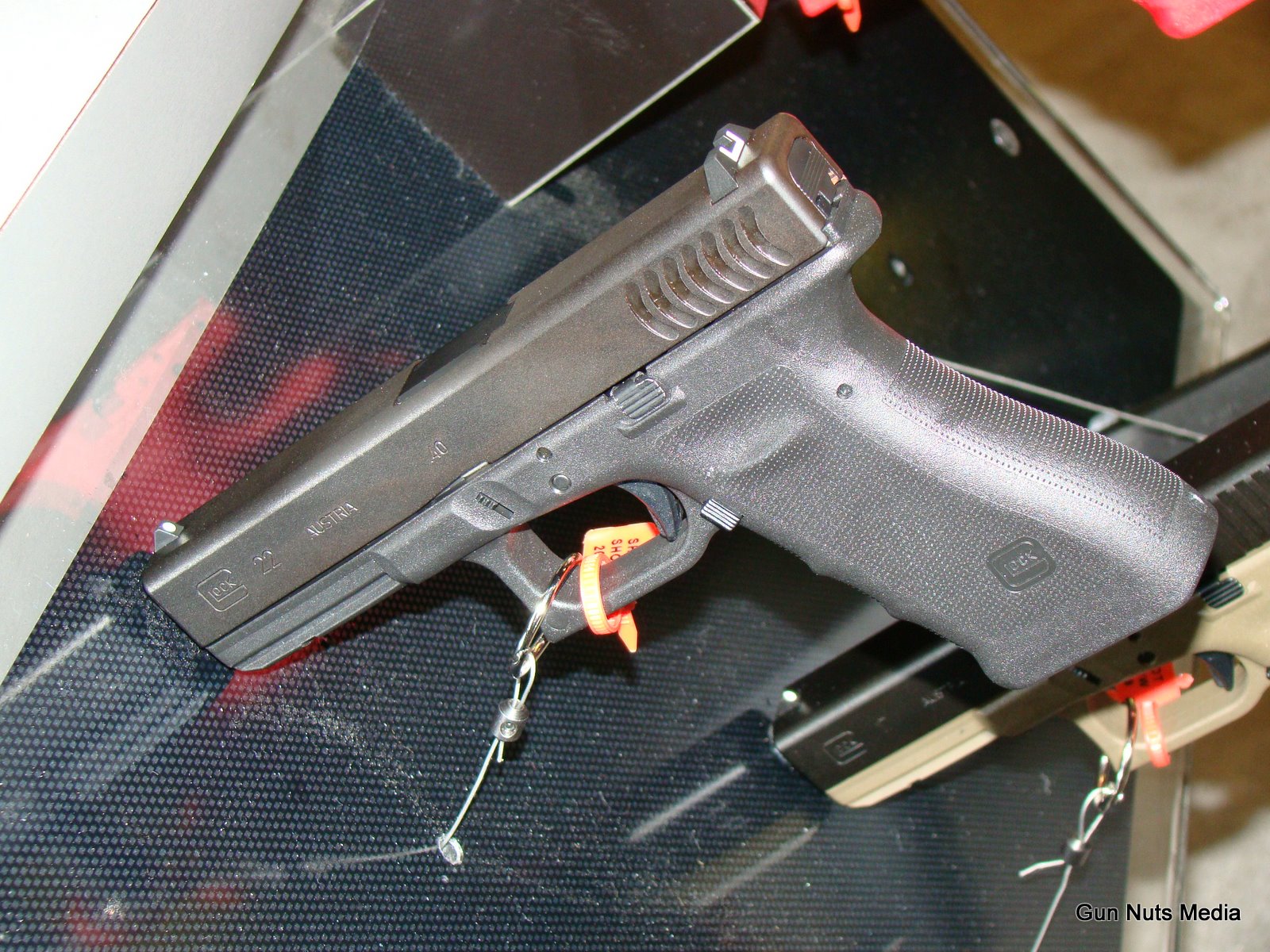 and the aggressively textured frame to make it grippier.  I actually really liked this particular frame.  The grip and everything is the same as a regular Gen 3 Glock, but the texturing on the frame actually does help you hold on to the gun better, which is important when you're shooting for score.  I liked it so much that my next project (which will start after the Quest for Master Class) will probably be built on an RTF frame.
But enough about all of this, because I want to talk about the actual match.  To do this, you need a little background on GSSF.  The Glock Shooting Sports Foundation was founded to bring competition shooting to people in a newbie shooter friendly format, and it's been a huge success.  It has the widest membership very high participation levels, and you have to give kudos for Glock for their level of investment in the shooting sports.  Each GSSF match is based around 3 stages: Glock the Plates, Glock 'M, and 5 to Glock.  The courses are inspired by none other than Bianchi Cup, as they use the NRA D1 target, (except for the Plates) and have an extreme emphasis on accuracy.  Hits in the A and B zones add no time, hits in the C zone add 1 second, and Ds add THREE SECONDS to your time.  The Glock the Plates is simple – a plate rack at 10 yards, with six plates, knock them down as fast as possible.
When you're looking at the stages, it looks easy – deceptively easy.  The emphasis on accuracy means that going too fast can cost you a lot of points, as there's no major power factor and no forgiveness for Deltas.  I really, really enjoyed this match – it's kind of a combo of my two favorite games, Steel Challenge and Bianchi Cup and will actually challenge both your speed and your accuracy.  In fact, I liked it so much that I'm probably going to buy a Glock now, just so I can have a gun to play in these matches.
Once again, big thanks to the guys at GSSF for loaning me guns and getting me squared away with this match, I had a great time!