I talked about the new SD9 and SD40 pistols from Smith & Wesson a couple of weeks ago when I got the press release about them.  The short summary is that they're a specifically marketed self defense pistol with a lower price point than the M&P.  Unlike the earlier budget polymer gun from S&W, the Sigma, the new SD pistols are true striker fired guns, and have benefited from the lessons learned on the M&P.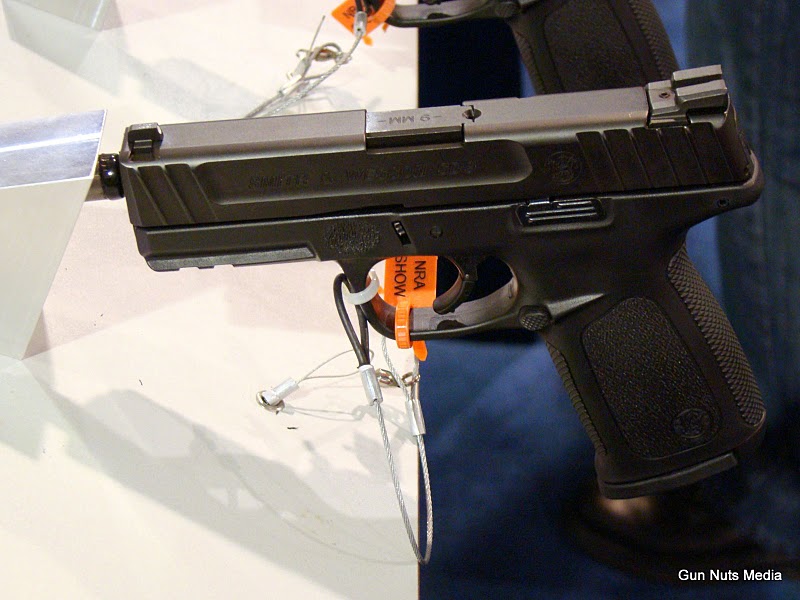 The SD9, pictured at the left will hold 16+1 rounds of 9mm ammo, and comes from the factory with three dot sights, with the front sight being an XS Tritium dot.
I had the opportunity to handle both of the guns, and the sights are actually quite good.  While I'm not partial to three-dot sights, the rear posts are wide enough to allow a good amount of light in around the front sight post which will aid in rapid acquisition.  The gun also seems to sit well in the hand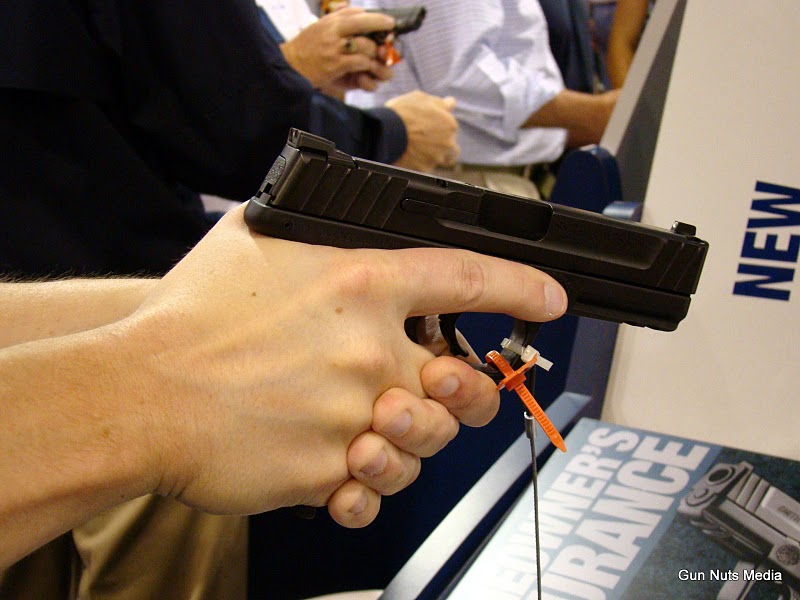 as you can see with the picture of the SD40 show at right.
Interestingly enough, I did not see any Sigmas at S&W's booth, although I will confess that I wasn't really looking for them.  So they might have had some Sigmas out, but at this juncture I don't necessarily see the point.
So far, the SD40 and SD9 have some good points, while they're not the M&P they're definitely an upgrade to the Sigma.  The sample guns I got to handle had average triggers, nothing special to write home about, but better than the triggers on various Sigma's that I've shot.  Ergonomics seem good, as they're not too heavy and not too long; although we'll have to see how they handle recoil from full house .40 S&W loads.  The SD40 will be available first, and I'm line to get one for a review gun.  With an anticipated street price of around $400, the new SD pistols could present a more cost effective option for people that aren't interested in an M&P or a Glock.