And now for the other .308 caliber rifle I'm looking at, the Remington R-25 in .308.  I actually had the opportunity to handle this gun a couple of years ago at the NRA Annual Meetings in Kentucky, and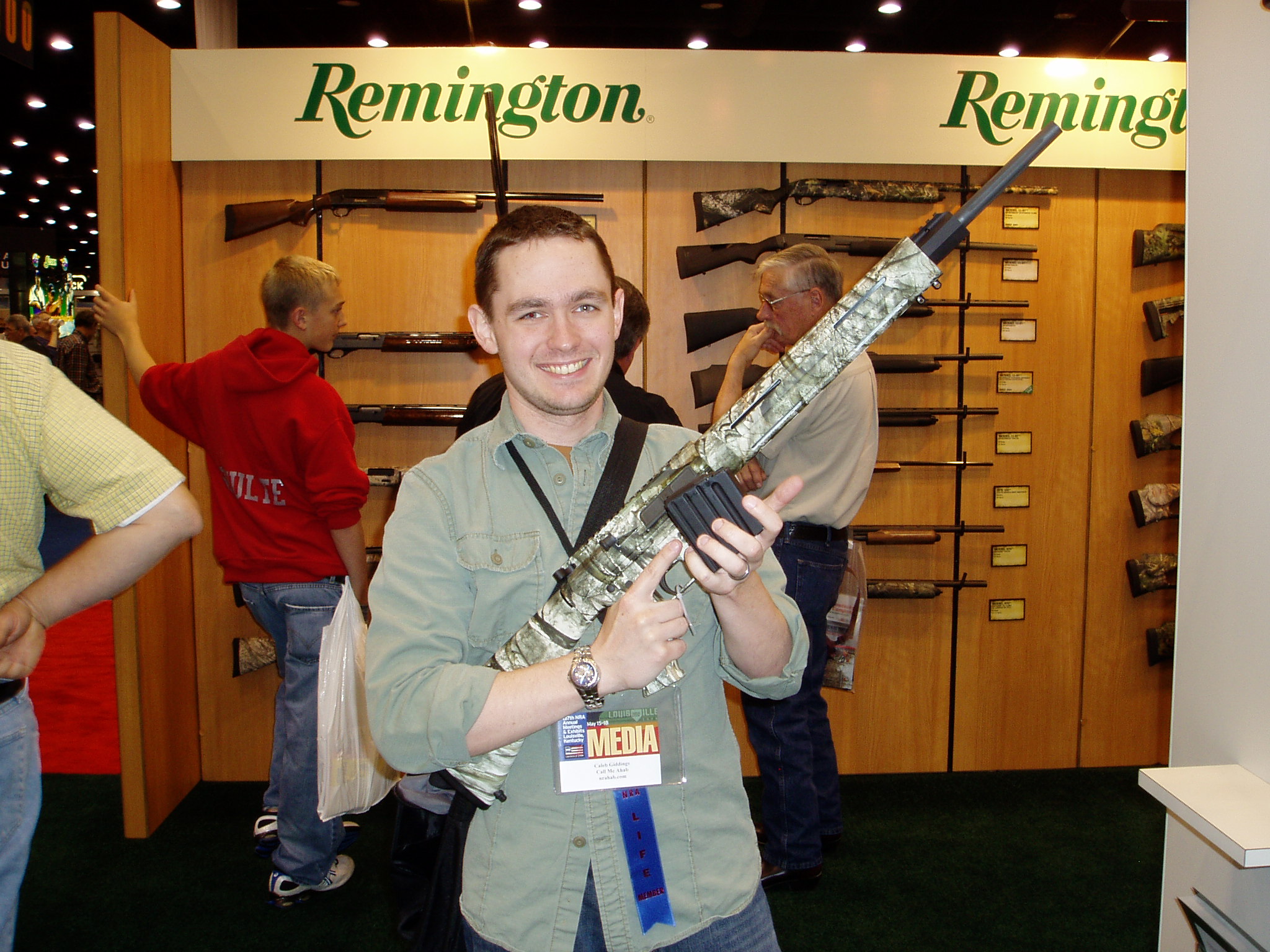 I was generally impressed with the rifle.  It's actually a DPMS .308 rifle dressed up in RealTree camo, but for some reason the thought of taking a Remington branded "hunting" gun to a 3 gun match has a lot of appeal.  It's compatible with DPMS .308 magazines, which is nice…except that DPMS .308 mags are a bit more expensive than the FAL mags that the Rock River gun takes.
On the flip side, the Remington R-25 would require less modification to make it Heavy Metal ready; it already has the lightweight handguard that I'd want, it's a flattop receiver for adding optics/sights, and it's a fixed stock.  All of these are features I'd want in my Heavy Metal rifle.  It doesn't have a threaded barrel though, and the flutes might be a problem if I'm trying to get a compensator on the gun; that's something to think about.  Like my other option though, I've never actually fired a Remington R-25; in fact the only .308 rounds I've fired have been through M14 pattern rifles, so anyone that has shot this rifle, or the equivalent DPMS rifles is more than welcome to chime in.