Umarex USA, the leader in firearm replication, introduces the first official Heckler & Koch (H&K) replicas. The dedicated .22 long rifle (LR) platform is not simply a knock-off but a new, licensed, economically-priced reproduction available in a 416 and MP5 Tactical Rimfire.

For more details, visit HK22Rimfire.com.
Here are some pictures of the new guns from Umarex.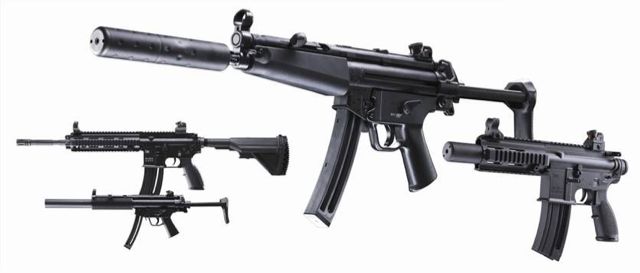 I guess I'm cautiously optimistic about the new guns.  The original ATI GSG-5 didn't exactly have a stellar reputation for reliability, and the Umarex-made Colt Tactical rimfire is a big ball of fail…so hopefully these guns will manage to suck less than their predecessors.  Perhaps the "HK" logo on the side will fill them with magic.