Some website I've never heard of has an article about a couple of college kids that sued their campus and won the right to protest.  They're doing empty holster protests, which is cool.  None of that is the fail.  The fail is that if you click the article, the picture shows someone with their finger on the trigger of their gun.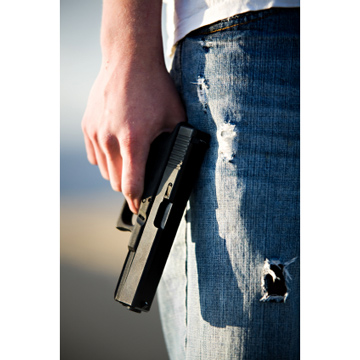 I hope it's a stock photo.  I really do.  You want to know why?  Because if it's not a stock photo, that means that one of those kids posed for that picture and didn't have the presence of mind to not put his booger hook on the bang switch.  But hey, maybe it's a stock photo that the website just threw up there because it's the only one they had of someone with a gun.
Of course, if that is the case then it's also fail, because the website really needs to find pictures of people that know what they're doing.
Update: In the comments, it's been confirmed as a stock photo.  I guess I shouldn't be surprised that a media outlet would use that photo.