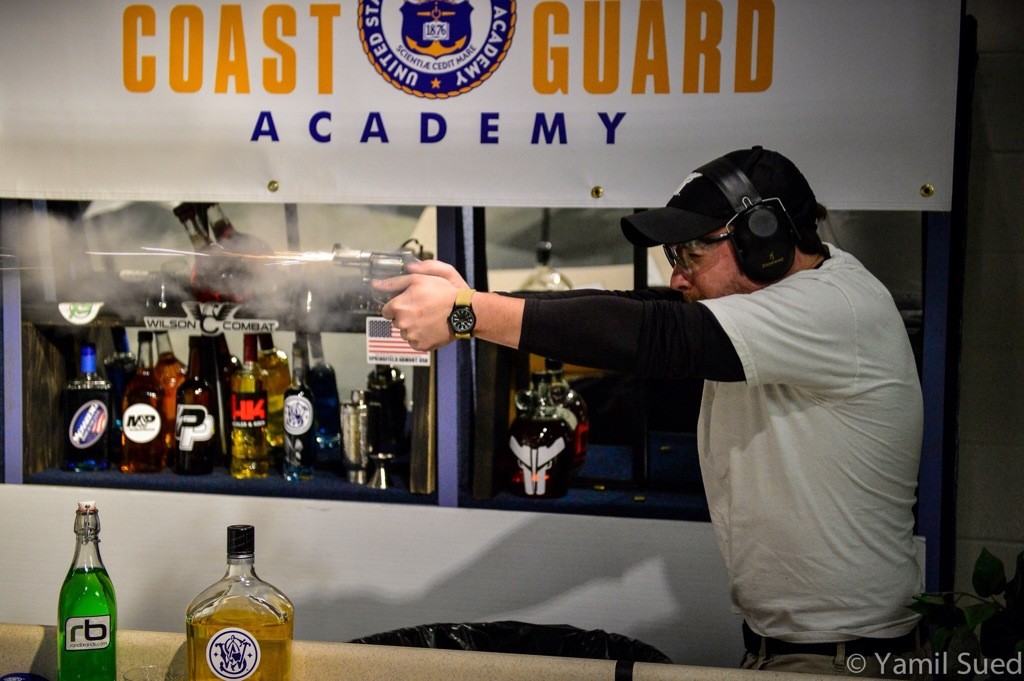 Class Description
Fundamental Defensive Shooting
This class focuses on the fundamentals of marksmanship and firearms manipulation as applied to concealed carry.
Subjects include:
• Basic firearms handling and manipulation
• Accuracy and marksmanship
• Different concealment positions
• Holster and gear selection
• Drawing from a holster
• Reloading from a magazine pouch
• Multiple target engagements
• Post-shooting procedures
No Prerequisites.
Required Equipment:
• Reliable, functional handgun
• Rigid belt holster (non-collapsible) (IWB or OWB acceptable, no SERPA holsters)
• Rigid magazine pouch
• Sturdy belt/gun belt preferred
• 300 rounds of ammunition (minimum)
• 3 magazines (minimum)
• Concealment clothing (if desired)
• Eye and ear protection
• Water and snacks
Cost: $150 per person
Upcoming Dates:
December 19th, 2015 at The Outdoor Adventure Center of South Dakota. Space is limited, click the link below to sign up!
About the Instructor
Caleb Giddings has been involved in competitive shooting for over 15 years, starting in traditional NRA Bullseye and continuing in popular action shooting sports including IDPA, USPSA, and NRA Action Pistol. He holds a Master class rating in IDPA and NRA Action Pistol, and has won multiple state championships and top 5 national finishes primarily in revolver divisions.
Caleb has attended training at Gunsite, InSights Training, and other locations. He's taken classes from notable instructors including Todd Jarrett, Dave Sevigny, and Todd Green. He is also a member of the US Air Force Reserve. He was also on the first season of Top Shot, which has nothing to do with his ability to teach you to shoot, but he has to put it here because people ask.