It's finally here!  The S&W M&P40 Pro Series long slide pistol is finally cataloged and available on S&W's website.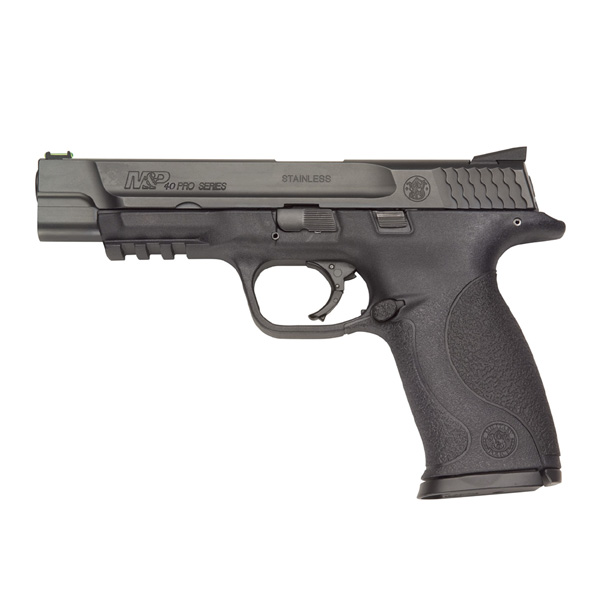 I have been excited about this gun ever since an S&W rep said last year that they "might" do something like that as part of the Pro Series line up.  I've blogged about it, I've talked about it, and finally my wait is over.  I have a serious love affair with the .40, and the M&P Pro series – someone asked me the other night what it would take to get me to stop shooting wheelguns and go back to semi-autos on a permanent basis?  You're looking at it.  I am way more excited about this gun than I have any reason to be – I just don't know what it is though; the M&P series won my heart with ease, and I've always had a soft spot for .40s.  I cannot wait to get my hands on one of these for USPSA and IDPA competition; this is the perfect fit for the "one gun to rule them all" project I've been talking about.  Whether it's USPSA Limited-10, IDPA ESP and SSP, Steel Challenge, 3-Gun Competition, or Bianchi Cup production division I imagine you'd be hard pressed to go wrong with one of these.
I know I sound like a ridiculous fanboy right now, and I promise that once I get my hands on them I'll offer up the kind of reviews and coverage you've come to expect from Gun Nuts, but right now I'm just so excited that I'm dorking out a little bit.