For a guy that calls himself a "gun nut," David Petzal sure didn't seem to enjoy the largest gun show on planet earth very much. If you dig into his recent column on SHOT Show there are multiple interesting threads that could be followed. His column could have been a great launching point to discuss how the firearms market has changed; we could look at the influences of 15 years of war on guns and gear, we could examine the relentless PC war on hunting, but no. Instead we can just complain about how "everything is tactical now."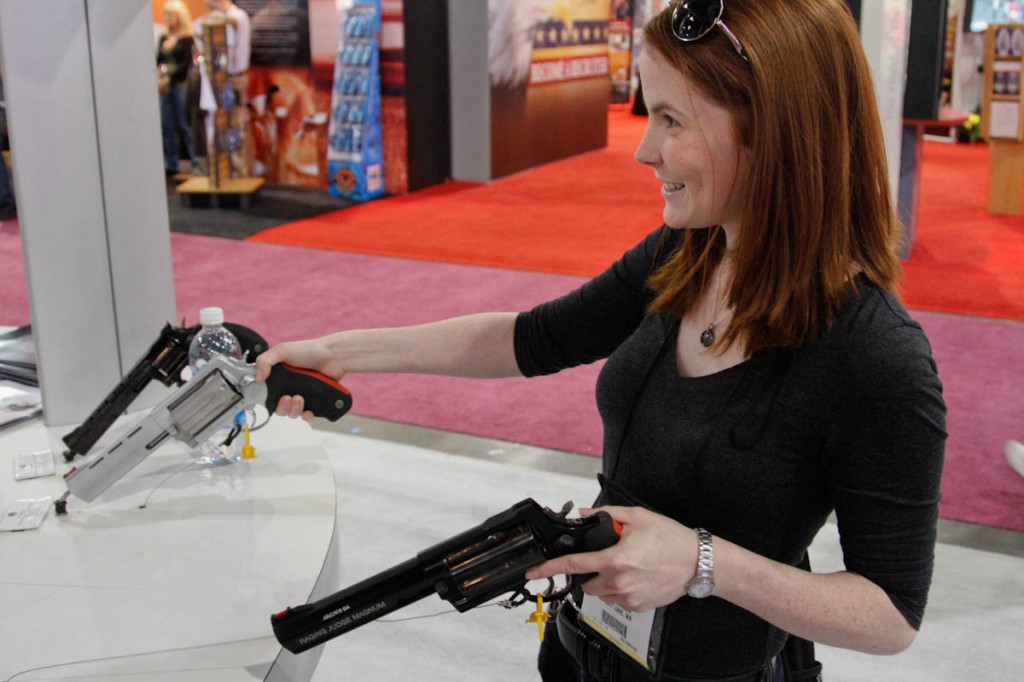 Unfortunately, any good point David could have made just kind of got lost in the sauce, as the article comes off like "old man yells at clouds." See, it gets hard to take his column seriously when he runs lines like this: "[SHOT Show] has now become so heavily militarized that you have to look fairly hard for something designed to kill animals instead of people." Really? I mean it's not like Thompson/Center introduced a new hunting rifle this year…oh wait they did. Ruger also introduced a new model of the American Rifle, and Kimber dropped new rifles as well. So yes, while tactical/ccw guns and gear still rule the roost, there's certainly no lack of hunting specific gear.
But that sort of brings me around to another point about that line in specific, because the phrase "designed to kill animals instead of people" is pretty dumb. I've never used an AR15 to kill people. I have used them to kill animals, and I know a lot of other people who've used them for the same thing. Just because it doesn't look like what Petzal would imagine a hunting rifle should look like shouldn't mean it's not a hunting rifle.
Unfortunately, there's a lot in David's article that I could address. His apparent bemoaning of the lack of booth babes, for instance; complaining about the number of dogs there (seriously? Who doesn't like dogs?), but what I ultimately want to pound on is the fact that what we're seeing here is the result of a hugely successful expansion of the gun culture. Even in my lifetime alone, I've seen the gun culture change tremendously, and so for someone like David, I can't even imagine how different things look now than when he was my age. We've been at various levels of war for the last 15 years, the firearms industry employs a disproportionate number of veterans compared to other industries, available lands for hunting have been shrinking at the same time as the government and media wages a relentless war on hunting, and more often than note, people are getting their first exposure to firearms via video games and media instead of their family members.
Those factors have driven real change in the industry, the products are more focused on shooting enthusiasts and concealed carry than on hunting. People who are new to guns are far more likely to go to their local range and rent an AR15 and shoot that; they're going to buy a Glock 19 for concealed carry or home defense. That's what the industry is, and it's where David misses the mark. You see, if it wasn't for my passion for shooting, I never would have gone hunting. I'm not from a family that hunts, so it wasn't part of my childhood. But as an adult, as someone who's been shooting most of my life, I've been introduced to hunting via people in the industry who are passionate about it.
That's what people like David Petzal and others who are passionate about hunting should be doing. Looking at this new culture of gun enthusiasts with their AR15s and tactical gear and introducing them to hunting. A .300 Blackout makes a pretty bitchin' deer rifle, and a regular old 16 inch vanilla AR is a great gun for prairie dogs, coyotes, and all kinds of other game. There is tremendous value in hunting, in shooting at something that moves and thinks and has a mind of its own, even if it's just for the inherent marksmanship challenge of hitting a moving target. Lifelong hunters like Petzal should be reaching out to tactical enthusiasts and trying to bridge the culture gap.
Instead, we get lines like this: "Everyone who makes guns is selling everything they can produce, which stifles the need for innovation and takes the emphasis off firearms that would not be useful during the Latter Days." I wanted to be mad about his article, I really did. I wanted to get riled up about how the Fudds are this and that and blah blah, but ultimately I'm not. What I am, and what I feel while I'm writing this is disappointment. David Petzal has a great voice and a huge platform that he could use to preserve the future of hunting by reaching out to the newest members of gun culture. It's a pity he doesn't see fit to do that.