I'm not a revolver person, so when the new K6s came out I looked at it and said, "Yay! Another pretty Kimber but this one's round and jolly!" and then that was about it because I saw the Nighthawk Hi Power and got REALLY distracted.
Then I started thinking: who is going to buy a revolver the size of an SP101 that holds six rounds instead of five? There has been some behind-the-scenes speculation that the near-$1,000 price tag revolver won't sell. I must respectfully disagree with these speculations. While I don't foresee the gun flying off the shelves like the Glock 43, there's a definite niche for the K6s.
Outside of the hardcore revolver guys who are sitting with steepled hands muttering, "Yes! Yes! Six-round j-frame-sized revolver!" I am willing to bet there is a portion of the concealed carry market that is going to be excited about that extra round. I don't necessarily think these are the most experienced shooters, but there are definitely some enthusiasts who will let that extra round and/or the Kimber name tip their buying hand.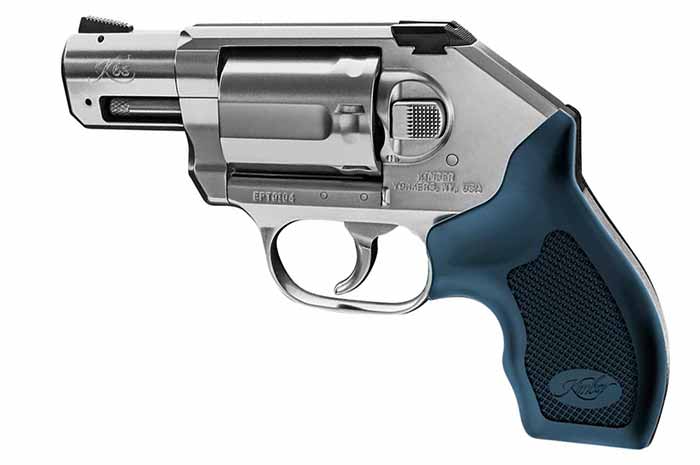 The kind of people who buy Kimbers are totally the kind of people who will spend for a $899-MSRP revolver either for themselves or for their significant others. I can see the scenario in my head of a dedicated Kimber enthusiast taking his wife to the range and pushing the K6s on her for that one extra round and then her wanting it because "it's so pretty." (It is very very pretty.) I am also convinced that revolver shoppers with a little larger pockets will be more than willing to pay for that extra round and the sleek design.
Concealed carry is where the market is focused right now, and with polymer-framed single-stacks dominating the semi-automatic market, it actually makes perfect sense that Kimber would tailor its newest carry gun toward the more classically-inclined revolver crowd.