In the last post I gave my thoughts on ensuring your personal narrative was based in reality when it came to a strange noise outside. Now I want to discuss how being "certain" you are encountering an assailant could lead to tragedy inside your home.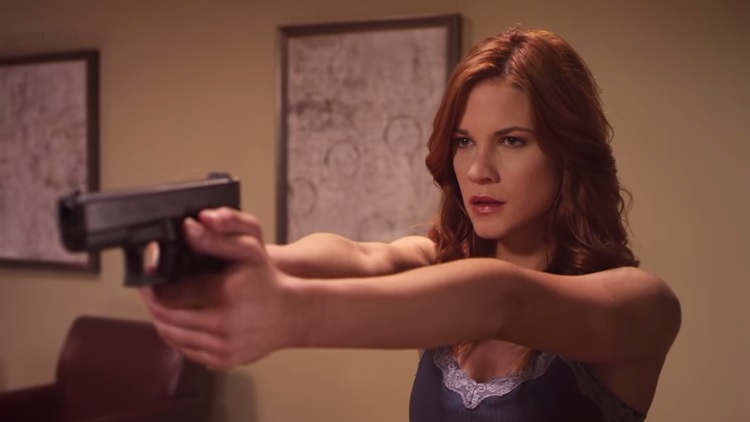 Before I go any further I want to briefly discuss staying put versus clearing your house by yourself. If at all possible, AVOID CLEARING YOUR OWN HOUSE! Call the police, stay in a safe place and let the people that do it for a living come assist you. I will openly admit that staying put isn't always possible. As an example, I'll use my situation: the master bedroom is on an opposite side of the house from my kids bedrooms. The simple fact is I will not leave my kids alone and scared. I know my plan is not the best. I feel it is better to take my chances NOW than wait for the police; that is a choice driven by my home's floor plan and not by my willingness to get shot.
The topic of this post is not whether you should or should not clear your house. It has more to do with mitigating deadly events. To start we need to acknowledge that humans have a tendency to "shut down" and become quiet when faced with danger. Millennia of evolution have taught us that being quiet can save our lives. This should be no shock as it is a case of survival instinct. If a wild animal was outside of your cave, you kept quiet.  However this is 2015 AD, not 4500 BC. At what cost do you investigate the strange sound in the middle of the night in total silence?
There are actual cases, albeit rare, of people shooting loved ones in a case of mistaken identity.  Was it fear, a preconceived notion of an intruder, or was it both? Hard to say without being in the moment, but this is something we (as responsible gun owners) should all agree is unacceptable.
To the point, is it really that critical that you "clear" your house in silence?
What might the response be if you ask "WHO'S THERE"?
Let's ponder this:
Maybe there is no one in your house,
Maybe the lack of response means someone with ill intent is there,
But just maybe, you will hear – "Hi Daddy (or Mommy)"!
It may not be a 100% guarantee you will recognize a family member's voice immediately under duress, but it beats the alternative. "Who's there" are two simple words that have the potential to save yourself a lifetime of guilt and grief.  Some may ask is it worth giving up your "tactical advantage." I feel the better question is, "How many accidental shootings could have been avoided by simply asking "who's there"?
I still believe, if it must happen, a person is better off clearing their home with a firearm than without; but be smart about it.  In certain self-defense scenarios, a gun is the best tool available. However it is also deadly and should be respected especially when the person holding it is half awake.  Be honest with your abilities. Don't let the gun in your hand turn you into a fool or worse; a murderer of an innocent person.
So yes, asking who is there in the dark might put you at risk; but what are you risking by remaining silent?  That is a question only you can answer.