I was watching CNN Friday evening when the news of the Paris attacks broke. Everything was pandemonium in the news reporting; however over the weekend the details have settled out. What we're learning now is more about the background of the suspects and the support network that enabled them to carry out this attack. I'm not going to beat the drum of "carry you guns" because anyone reading this blog at this point should already know to carry your damn gun. I'm also not going to tell you to "die on your feet" for the exact same reason.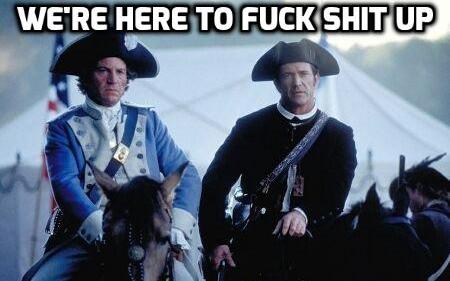 What I do want to talk about is something that has not been mentioned much in the mainstream media, and is actually the part of these terrorists attacks that I find the most concerning. I've seen the recent Paris attacks compared to two different events, the Charlie Hebdo attacks and the Mumbai attacks. The Charlie Hebdo comparison is obvious, because both attacks took place in Paris, however it's not really accurate. The CH attack was a small group of individuals attacking a single soft target. A better comparison in terms of execution are the attacks in Mumbai, where a group of determined attackers hit multiple targets over the course of multiple days. However, even that comparison is somewhat lacking, because of the nature of the nations that were attacked. Which leads me to the point I'm looking to make, and the reason why I find the Paris attacks far more disturbing than any events in recent memory.
When a bomb goes off in Lebanon, or India, or even Turkey, there's a tendency to shrug because those nations aren't as sophisticated as "the west." Although at least in the case of Turkey, that's probably not true from a military standpoint. So a coordinated attack in India seems to the casual observer to be "easier" than a similar attack in a western nation. But the Paris attacks were a complex, well executed, operation with multiple actors that would require extensive logistics, planning, and other support operations. These attacks were carried out against a first world westernized nation that possesses a sophisticated intelligence apparatus, and in fact was aware of at least one, if not more of the attackers. Yet the attacks were still successful.
As a citizen of a first world, westernized nation with a sophisticated intelligence apparatus I find that extremely concerning. This wasn't just some asshole with an AK running into a public market yelling ALOHASNACKBAR before getting smoked by the one-time. What this demonstrates is a level of organization competence that you really haven't seen since the Troubles, when the IRA was engaged honest to god warfare against the British state. To dismiss the Paris attacks as mere terrorism is to underestimate the resolve of a determined enemy. This was, to borrow a phrase from a friend, an act of war by a nascent nation-state and should be responded to in kind.
Thankfully, ISIS has done the west the favor of actually drawing lines on their maps saying "here is the ISIS/ISIL Caliphate." They even have a "capitol" city in Al-Raqqa in Syria, which I'm pleased to read the French have already begun bombing. Good. But that brings me to the "response" portion of this post. To avoid typing the same thing twice, I'm going to copy/paste something I wrote on FB on Sunday:
I've been thinking about the attacks in France now since last night. Mostly, I've been thinking about the solution, how to stop this sort of thing from happening. My left wing friends say that answering extremism with violence only creates more extremism, and they're correct…to a point. Answering extremism with the sort of casual, half-assed violence that seems to be all we have the stomach for these days does create more extremism, because it doesn't finish the job.

But history has shown us time and again that when dealing with truly extreme ideologies and the people behind them, a nation and its people must be willing to commit to a level of wholesale violence that we've not ourselves touched since 1945. There are parallels to the war against Imperial Japan, not just in the extremism of the country but in how we fought the war. We firebombed Tokyo. We completely destroyed two cities with nuclear weapons.

Nowadays our weapons are more precise, so glassing ISIL stronghold cities probably isn't necessary. But that level of commitment to eradicating the heart of the enemy is what the West has lost. We fought Japan until we had inflicted such horrible losses that we broke their will to fight, and it's precisely that sort of war that we'd have to wage if we really wanted to "stamp out terrorism." You kill badguys until every military aged male in the AO says "you know what? Fuck it. This isn't worth dying over." You make it a fact that if you support extremism, you die. Simple.

The west lacks the stomach for this sort of thing. Our enemies? Clearly they have it.
The longer I've had to think about this response, the more I've come to believe it. We broke the back of not one but two major, industrial nations in the 1940s, and we did it by visiting such an amount of violence on them that, at least in the case of Japan, an entire warrior-culture decided to swear off war for the next 60 years. In fact, there is still a huge culture of pacifism in Japan as a direct result of what happen in 1945. But that is the level of violence we have to be willing to engage in if we really want to combat ISIS in a meaningful way. As a nation, as a culture, we have to be willing to go to where they are, and stack up the bodies of military aged males until the next guy that looks at an AK decides "nope, this crap isn't worth dying for, because these western devils will f***ing smoke me."
But we don't posses that will. Which is sad, because as a nation we have no lack of young (and older) men who are willing to sign on the dotted line to do exactly that. Despite the PC attempts to destroy it, there is still a warrior culture in America, and there is still steel in her spine. Whether or not that steel extends to our leadership is a topic for another post, and another time.
I want to wrap this post up on a happy note, but I don't think I'll be able to. The west was attacked in what should be considered an act of war by a self-declared nation-state. So I'm going to go back on my word from the beginning of the post. Carry your guns. This kind of thing absolutely could happen here. Yes, the odds are low, and yes you're more likely to get killed by heart disease or in a car crash. But if it does happen? Fight.