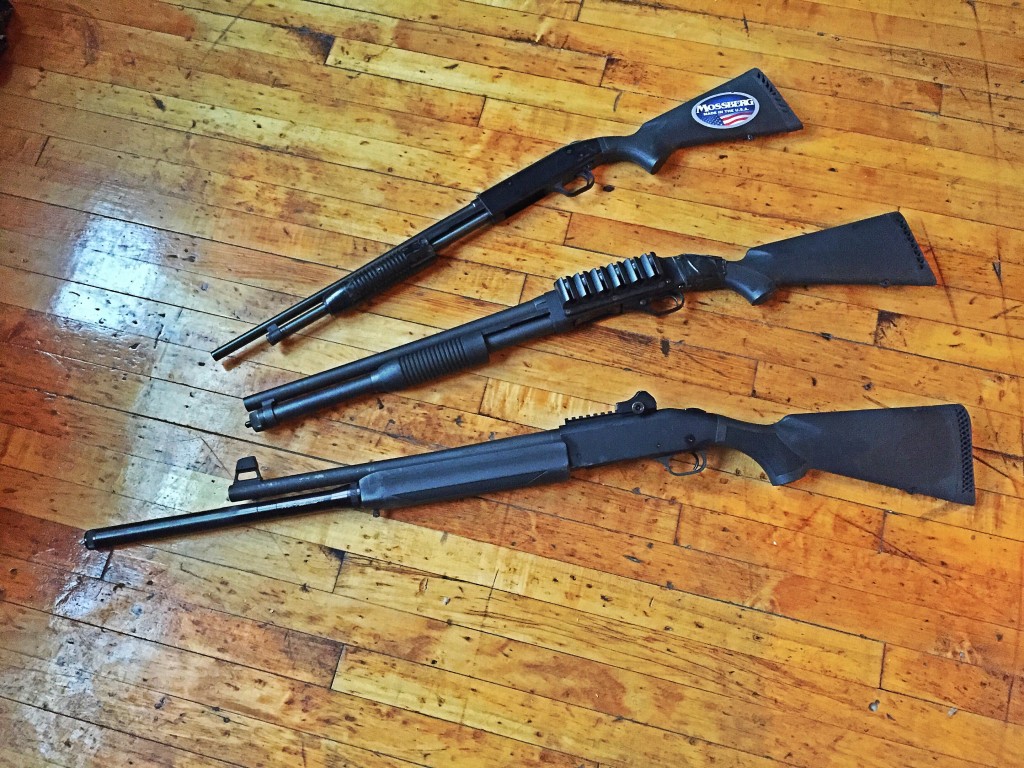 For some reason, people think I don't like shotguns. Nothing could be further from the truth, I LOVE shotguns. I just don't think a shotgun is the best first choice for the average person for home defense, despite the fact that it's really really difficult to find instances where it took more than 2 rounds of 00 buck to stop someone. This photo has my three favorite shotguns of all time.
Top: Mossberg 500 .410: I have a real soft spot for the .410, and I think that it's actually really undervalued as a shotgun round. My little 500 holds 4+1 rounds of 3 inch magnums, which even the smallest person can shoot all day without having an issue. If I was going on a long walk in the wild of South Dakota, this would likely be the first gun I'd grab.
Winchester 1300 12 gauge: Winchester doesn't make this gun anymore, and that's too bad. It's the best Remington 870 that isn't an 870. I've flogged this gun in classes and 3-gun matches, and it's never choked or gone wrong in any way.
Mossberg 930 SPX with bigass mag tube: Shelley and I have both run this gun in 3-gun matches, and there's a video of me dumping that 10 round mag for shits and giggles. The only downside to this gun is that there's no on-board round storage.