You know what are cool? Milsurp rifles. Springfields, Enfields, Garands, Mausers, and yes, even Mosins. There's a touch of history, a feeling of being connected to the past when you get to take one of these out and shoot it. People think I hate the Mosin Nagant, but I don't. I think it's a cool historical rifle that is still showing up on battlefields today. You know what isn't cool? Taking one of those neat rifles and ruining it, like this guy on Armslist.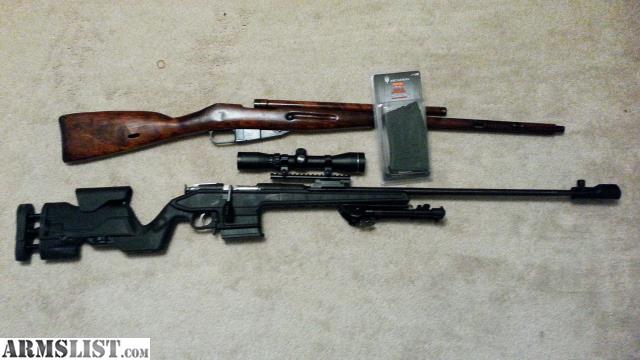 Here's the text of the original auction:
Selling my very good condition mosin nagant. Come with the upgraded arch angel stock with a 5 and 10 Rd mag, aim 2-7 x 24 scope, upgraded bent bolt with oversized knob, Not come with bi-pod. Original Stock comes with it. 650 OBO – Make an Offer!
Okay, first off you want how much for it? 650 bucks? Boy, you must be out of your god-given mind to think that your wrecked gun and a cheap injection molded stock are worth that kind of scratch. You probably paid $179 for that rifle, and now that it's all jacked up it's worth…about tree-fiddy. As in $3.50.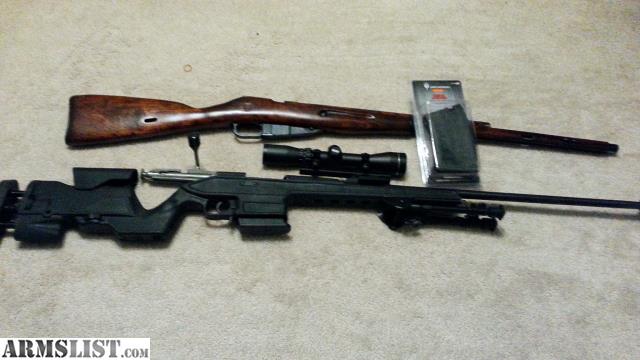 Let's go through the list of crap parts:
Aim Sports 2-7X42 30mm Scout Scope – $70 bucks on Amazon. If that thing holds a zero after more than one shot, I will eat my fancy gunbelt. There's just no way that sucker is going to be worth a crap, especially mounted on that terrible cheap rail.
Bent bolt with oversized knob – That's not the only knob in this auction, that's for sure. Look, when you have to change one of the key parts of a bolt action rifle to accommodate your crappy aftermarket stock and scope, maaaaaaaaaybe you're making poor choices. Do you really think you're smarter than the Imperial Russian Army?
Archangel Stock – Archangel makes some cool products, but this? Not one of them. This is just $170 bucks of plastic wrapped around an ancient barrel and action by people who are too poor to afford a Ruger American Rifle…which is weird, since the cost of a Mosin + this stock is about the same as a Ruger American Rifle off the shelf.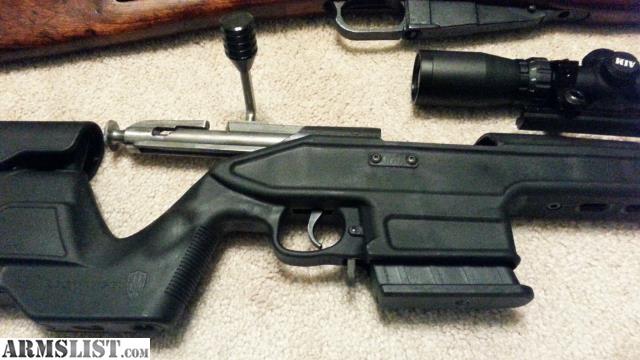 "Will trade for any hi cal bolt action."
So you're saying that you weren't able to successfully turn your budget blaster into a sub-MOA tac-driver? Weird. You're a bad person, dude in Texas, and you should feel bad. Maybe if you return your gun to its factory condition and offer it for a fair price, someone might want to buy it. Actually, who am I kidding? I bet some smacktard has already gobbled this thing up.
I will only be with you a short time, but the derp will always be with you.