Warning, slightly NSFW content below the jump depening on where you work.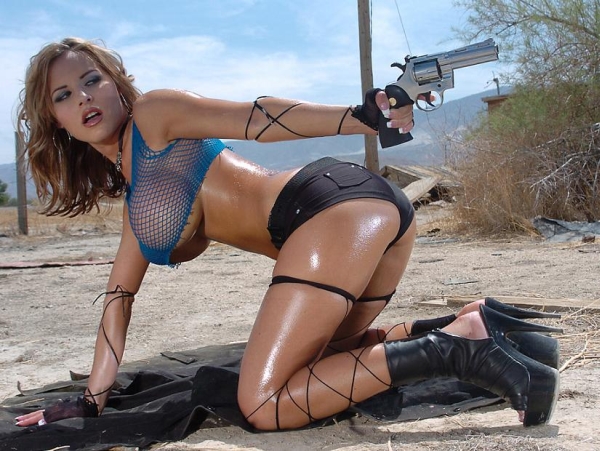 Okay, serious question time here guys: why is this still a thing? I mean I get it, boys are horny and the power of boners is strong, but look at this image. Who legitimately thinks this is hot? I don't get it.
I'm not saying that there aren't hot "girls with guns" photos, because hey, there are. There are some that are hot, some that are classy, and then there's this. Which is just…porny. And not in a fun way, either. It's vaguely unsettling.
But what do you, my readers, think?