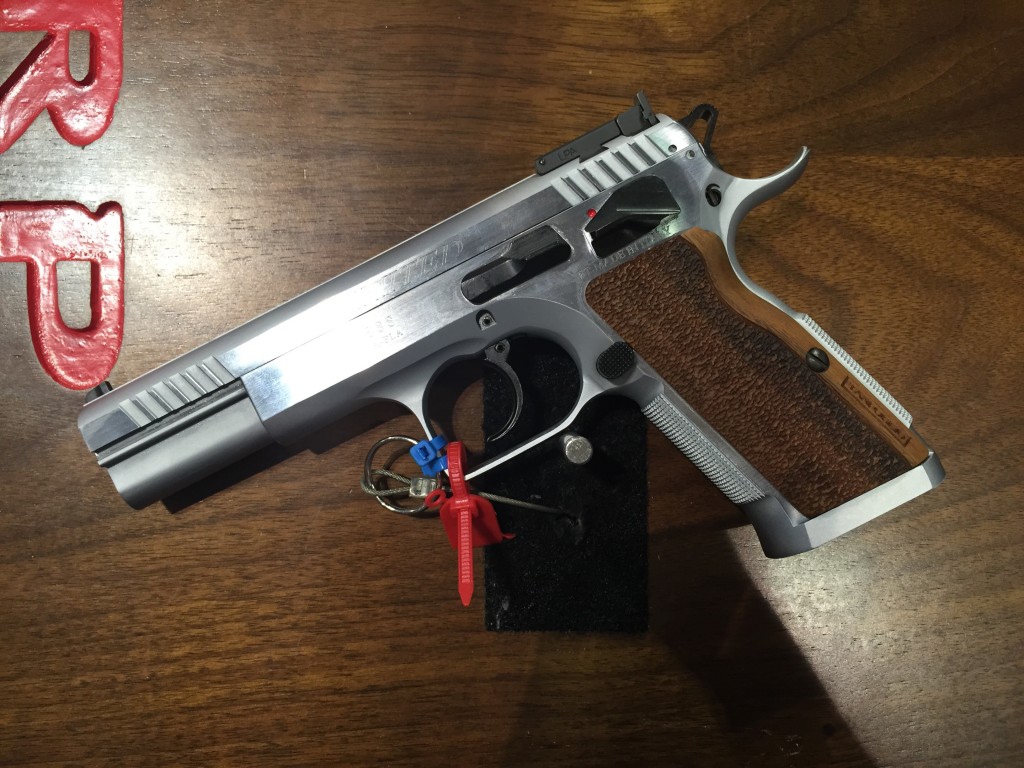 Ever since I made the Tanfoglio cool by shooting it at Bianchi Cup in 2012, the Stock/Elite line of guns has been taking off in USPSA Production division. But it hasn't really been adopted by IDPA shooters, partly because it weighs approximately 1.8 million pounds and was hard to sneak under IDPA's weight requirements.
Fear no more! The Tanfoolgiadkoiua Elite Limited Pro is here to save the day! And best of all, it's available in my favorite pet cartridge, the .38 Super. Come on, you know you want to rock this at an IDPA match in SSP. "What's that?" some Glock toting vest enthusiast will ask you. "Why, it's a Tanfoglio Limited Pro…in .38 Super. It's a little obscure, but it's the Gun of Champions."
Plus it's a .38 Super! And those are just better.