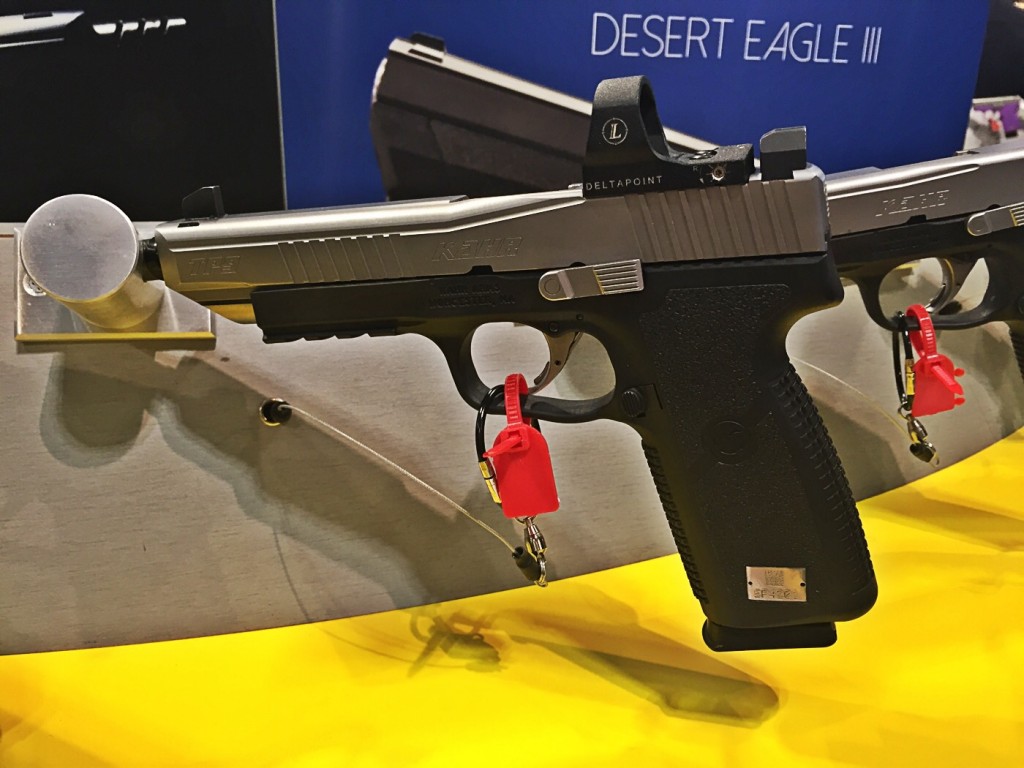 Here's another one from NRA Annual Meetings that I'm genuinely interested in. Proving that the "red dot equipped pistol" is so hot right now, Kahr has jumped into the game with their lineup of Gen2 pistols.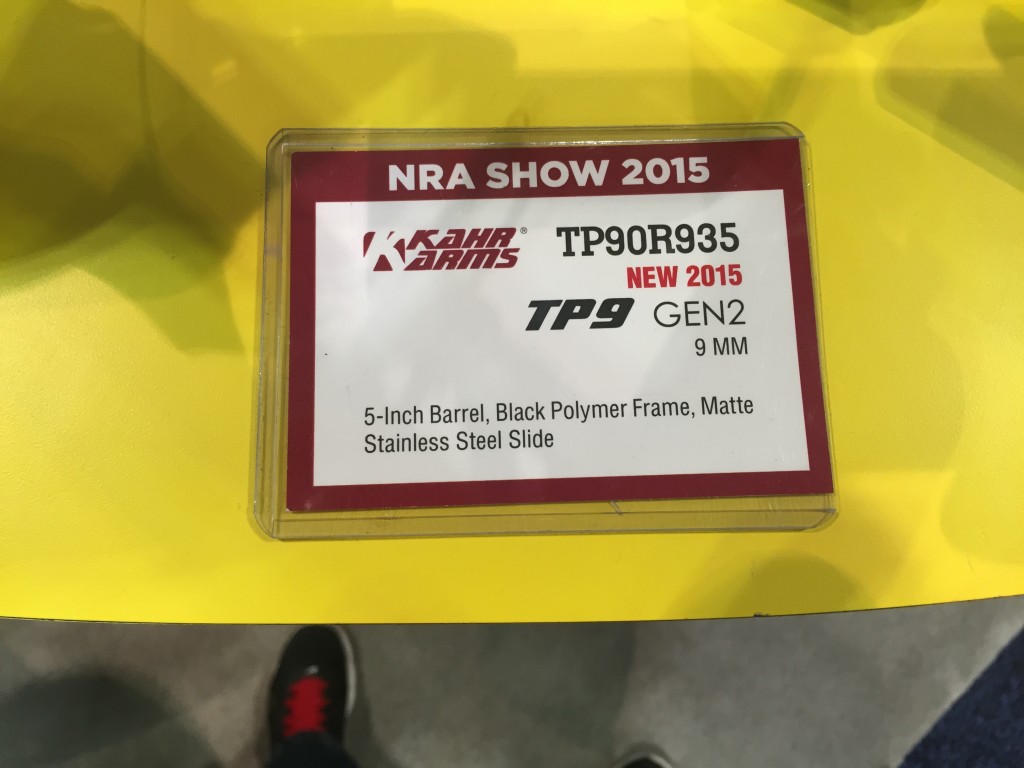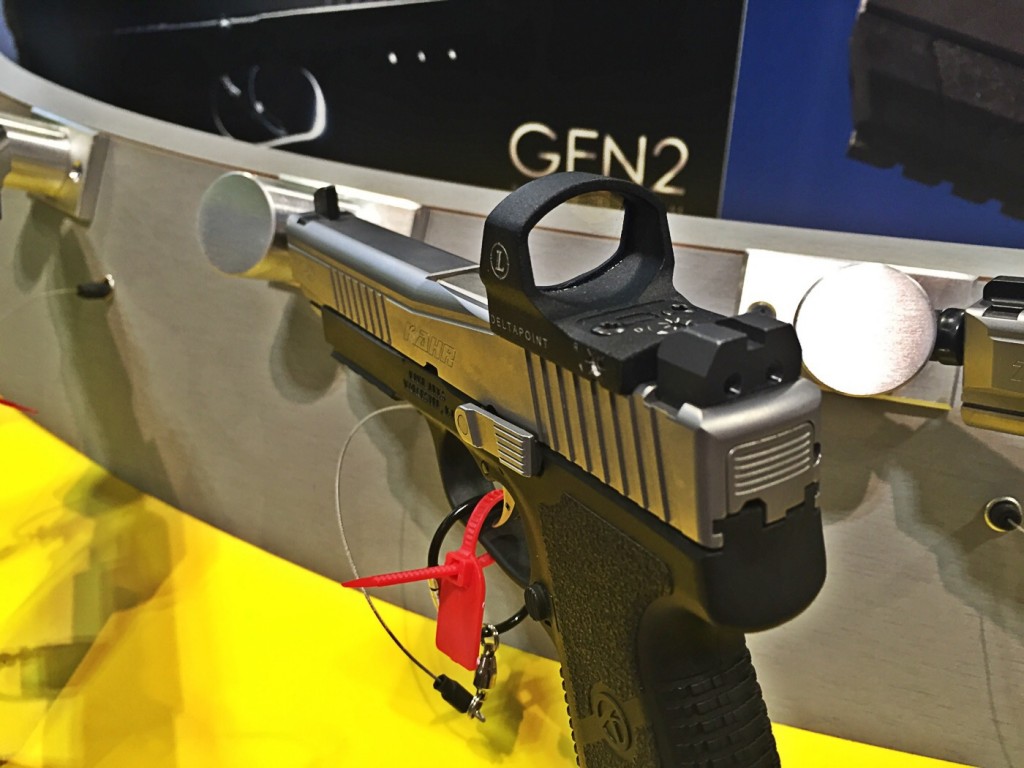 The new Gen2 pistols from Kahr include the TP9 (pictured) and the TP45, it's highly likely that other models will follow as well. They're available not only with the standard barrel, but also with some pretty wild ported options, which can you see on the Kahr page. Look, I'm not going to lie to you here: I want one of these. There is something about it that just nails all my "this gun is stupid but I don't care WANT" buttons, and the fact that they come from the factory with the DeltaPoint just makes it that much cooler. So yeah. I want this gun, and I don't care.
It does point to the continuing trend of offering guns from the factory that are ready to accept electronic sights. As of this writing, Glock, Smith & Wesson, and Kahr all offer factory guns set up to immediately accept a red dot, and there are rumors of more companies joining the fold. It's a good time to be a shooter!