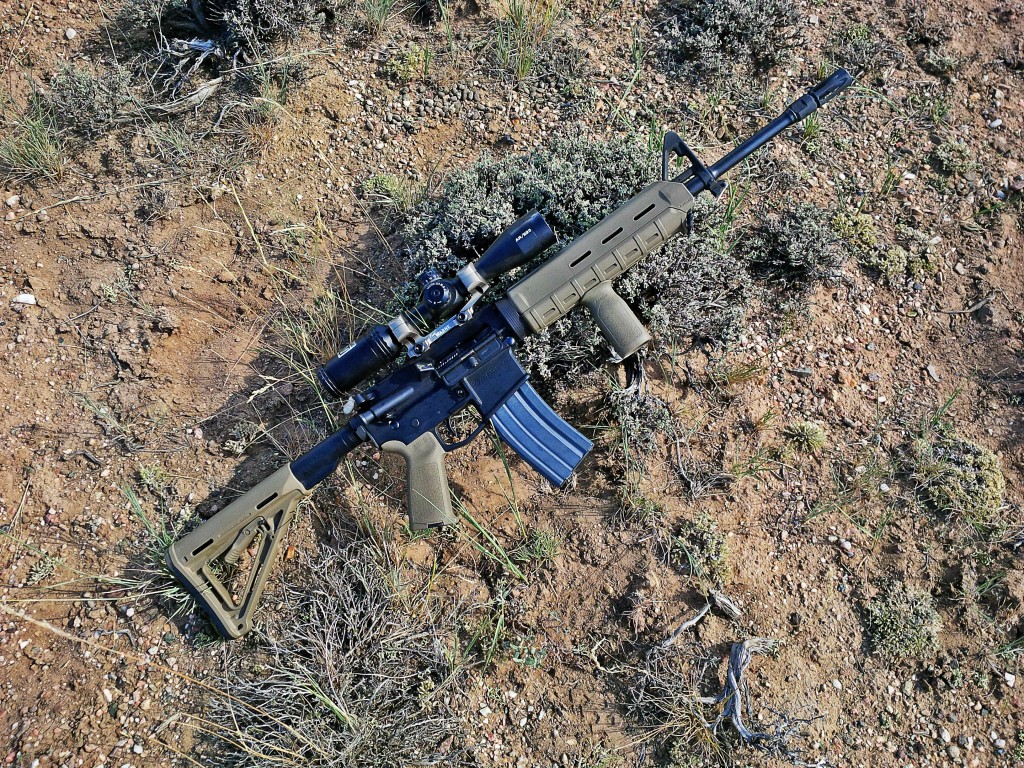 You just bought an AR15, and because you're a smart person, you bought a quality AR from a quality manufacturer like Colt or Smith & Wesson. Unfortunately, that means you're out about $1,000 (unless you bought an M&P15 Sport), and you've only got $500 left to spend on an optic, because let's face it your AR needs an optic. Luckily, we are in living in a pretty awesome world right now where decent glass is more affordable than ever. Here are 5 AR optics, each of which I or someone on staff has personal experience with for under $500 that I recommend. These are not presented in any particular order.
1. Burris AR-332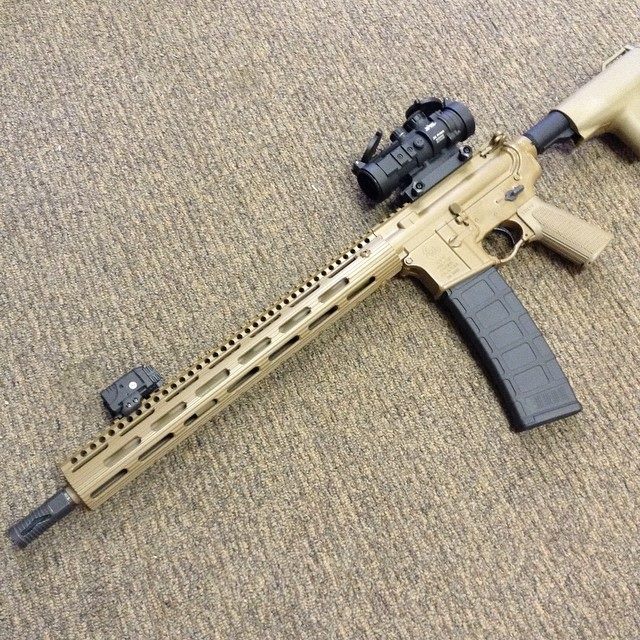 The Burris AR-332 3×32
is a great choice for solid AR optics on a budget. You can get it for $299 from Amazon at the link before this text. I used one in a couple of three-gun matches, and one of my coworkers has successfully used his to whack a couple of running coyotes. It's a three power prismatic sight with built in BDC that's set up for 55 grain ammo sighted in at 100 yards.
2. Leupold Mark AR 1.5-4x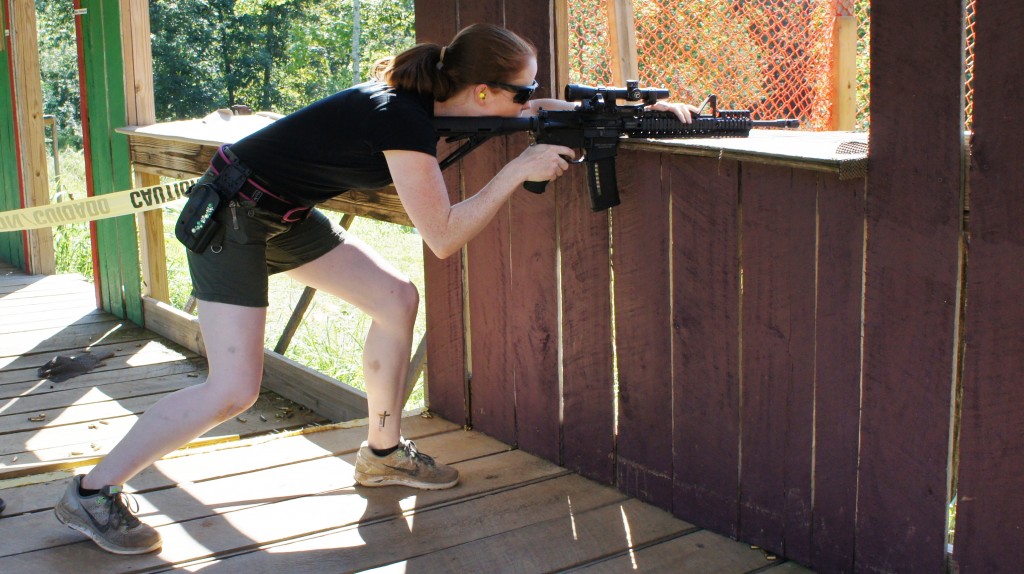 This scope we probably have the most experience with of all the optics in the office. Shelley Rae has been using it as her primary optic on her AR for the better part of three years now, and it has done nothing but impress us. Available on Amazon for $299, the Leupold 115388 Mark AR MOD 1 Rifle
in my experience is incredibly tough. Our model has been dropped, banged around, and even has a slight crack in the lens. But it's never lost zero and not once has it failed. I have been genuinely impressed with its performance. Ours has spent most of its career riding in an excellent Warne mount, so that has probably contributed to its durability as well.
3. Bushnell AR Optics 1-4x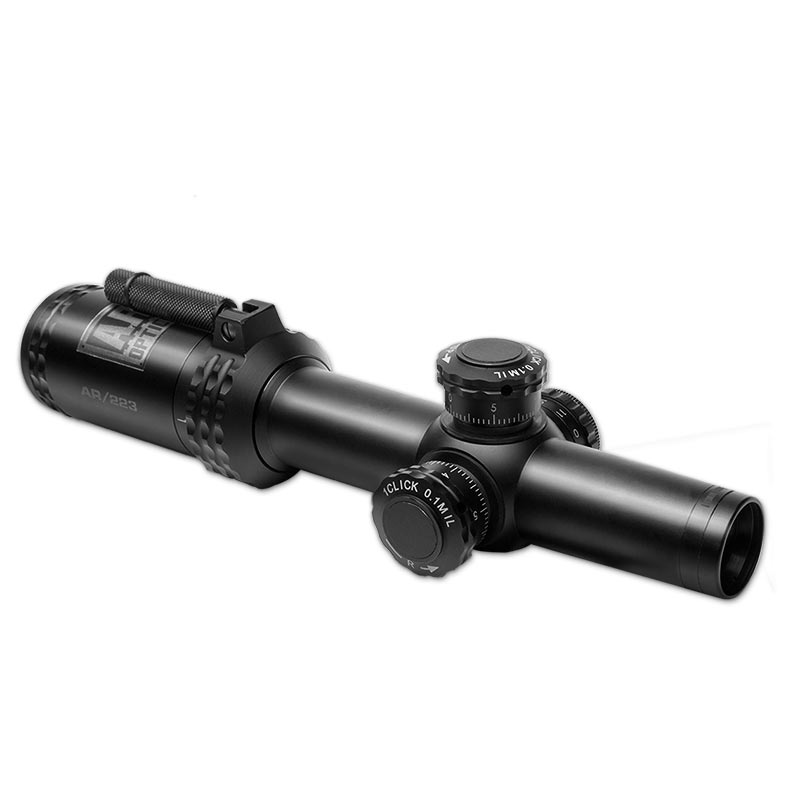 This scope is one I used with good affects on prairie dogs in Wyoming. It's very clearly designed to be an entry level 3-gun optic as well, with the Throw Down lever to quickly adjust from 1 power all the way up to 4. When hunting prairie dogs, I never went lower than 2 power with it, because prairie dogs are small, so I couldn't tell you what it's like to use as a pure 1x. That being said, like every other optic on this list, it's been used, and holds up well. Bushnell AR Optics FFP Illuminated BTR-1 BDC Reticle AR-223 Riflescope with Target Turrets and Throw Down PCL, 1-4x 24mm
is available for $199 on Amazon, which is a great deal.
4. Aimpoint Patrol Rifle Optic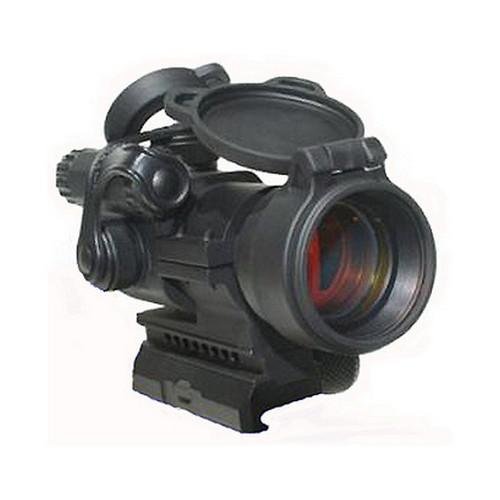 Savvy readers knew this was coming, and you weren't wrong. The Aimpoint Patrol Rifle Optic is Aimpoint's entry into the "budget" optic space, and it's no coincidence that it's the closest to that $500 limit on the list. My experience with the PRO is limited to T&E evaluations, and I've never really beat on one like I have the other entries on this list. That's okay though, because it's a friggin' Aimpoint and I know it's going to be awesome. Available on Amazon for $424, it's hard to go wrong with the Aimpoint PRO Patrol Rifle Optic
. Because honestly, if it says "Aimpoint" you know that the quality is going to be there.
5. Trijicon RMR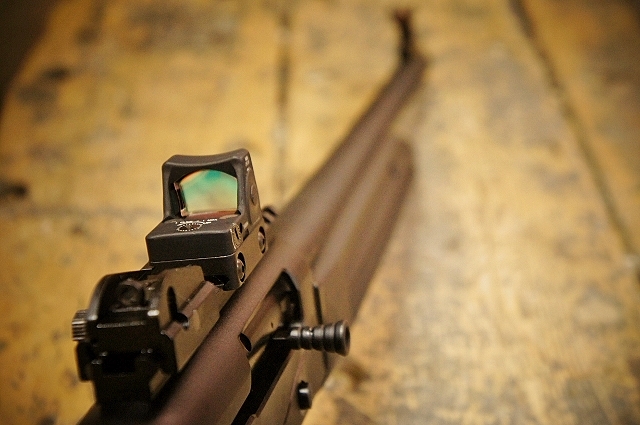 Okay, I know that there are about a billion flavors of RMR out there, and yes the one that's best suited to carbine operations is over $500. But it's only one hundred bucks over the limit, and there are RMRs right at or under $500. The best choice in that $500 band is probably this version of the Trijicon RMR
the OG RM01, with a 3.25 MOA red dot powered by a battery. For under $500 you can get the dual illumination RMRs, these use fiber optics and tritium to illuminate the sight, so there are no batteries required. I have banged the hell out of some RMRs, down at Gunsite, on my rifles in classes and matches, and I think they are just about the bees knees for optics. You can use them on pistols, rifles, shotguns, pretty much anything that needs a dot will take an RMR.
I hope this of affordable optics helps you when you're making your next choice. All the optics on the list have been personally used either by myself or someone on the staff, and I would recommend any one of them in a heartbeat. I tried to find something to fit every budget; when you start dipping below the $200 mark things get a little more difficult to find. Although I do want to give a shout out and honorable mention to the Primary Arms Micro Dot. If you want an Aimpoint Micro but can't afford it, that would probably be your best bet.