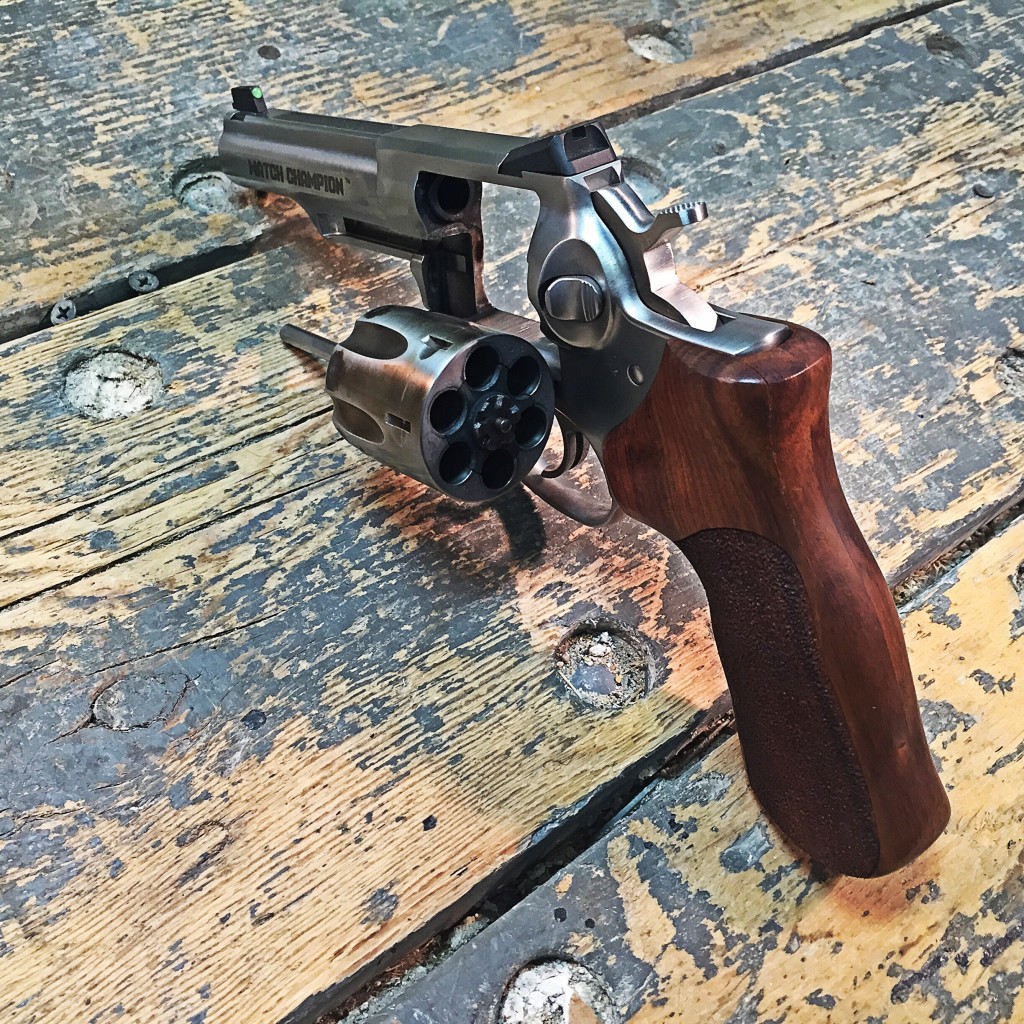 You knew this one was coming. The Ruger GP100 Match Champion – the gun I've dedicated more pixels to writing about, and trigger time behind on this blog in the last two years than anything else. Ruger's answer to the 686SSR, and one of the best all around 4 inch revolvers on the market.
This was the gun that Ruger needed in their line-up, and not just because S&W was the king of the IDPA revolver space. Ruger needed a fresh look on the GP100, which has been around for 30 years and really hasn't seen any sort of cosmetic freshening in that time. The half underlug slab-sided barrel, the wood Hogue stocks checkered just right, the fiber optic front sight, it's obvious to me that someone in Ruger's product development department was paying attention when they made this gun. In fact, the only thing I wish they'd done right off the bat was offer it with adjustable sights, an oversight that was fixed at this year's SHOT Show with the announcement of the new adjustable sight GP100 MC.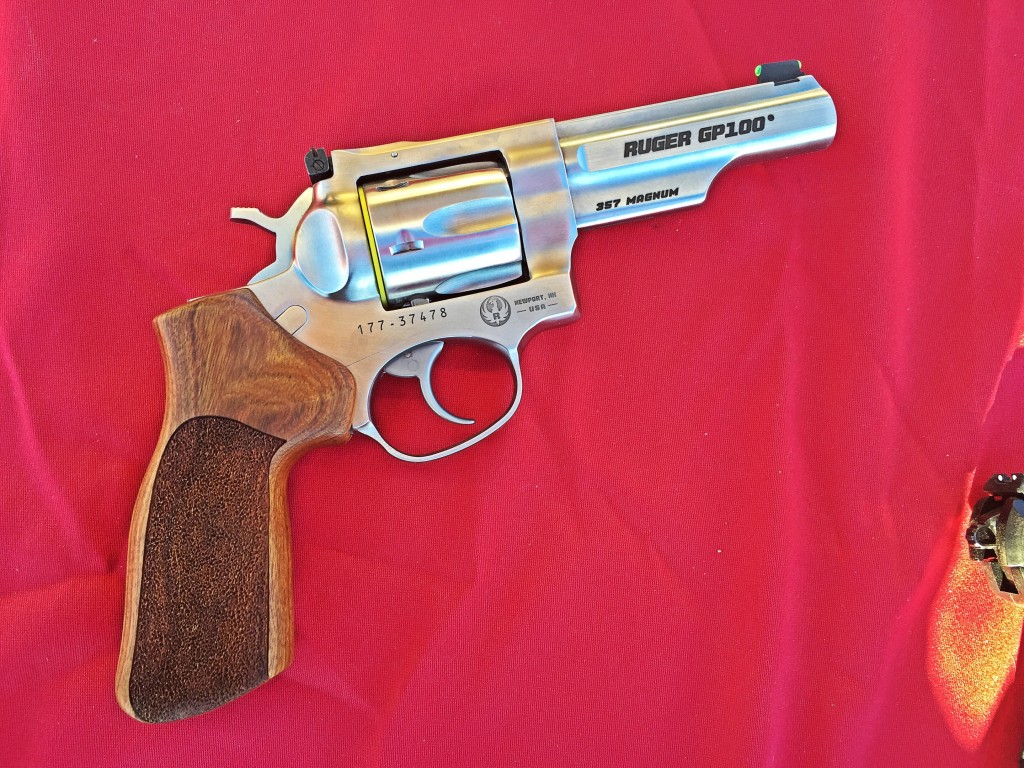 Adding the option for adjustable sights firmly sets the GP100 Match Champion in a class with the S&W 686SSR Pro. If you're looking for a 4 inch revolver that is going to eat magnums all day long, have good sights from the factory, and other competition/shootability touches that "stock" wheelguns don't have, your choices are one of these two guns. And either will do just fine, although in this instance my choice is the Ruger. I think when you really get down to it, I prefer Rugers because they're easier for an ape like me to work on. I've pulled the sideplates off probably a dozen S&W revolvers, and I'm still to this day slightly intimidated by what I see in there. Rugers on the other hand? That I can deal with. I feel like they're designed with guys like me in mind. Guys who are "good with their hands" but not really gunsmiths or engineers. I can change my own oil, but I can't rebuild an engine kind of guys.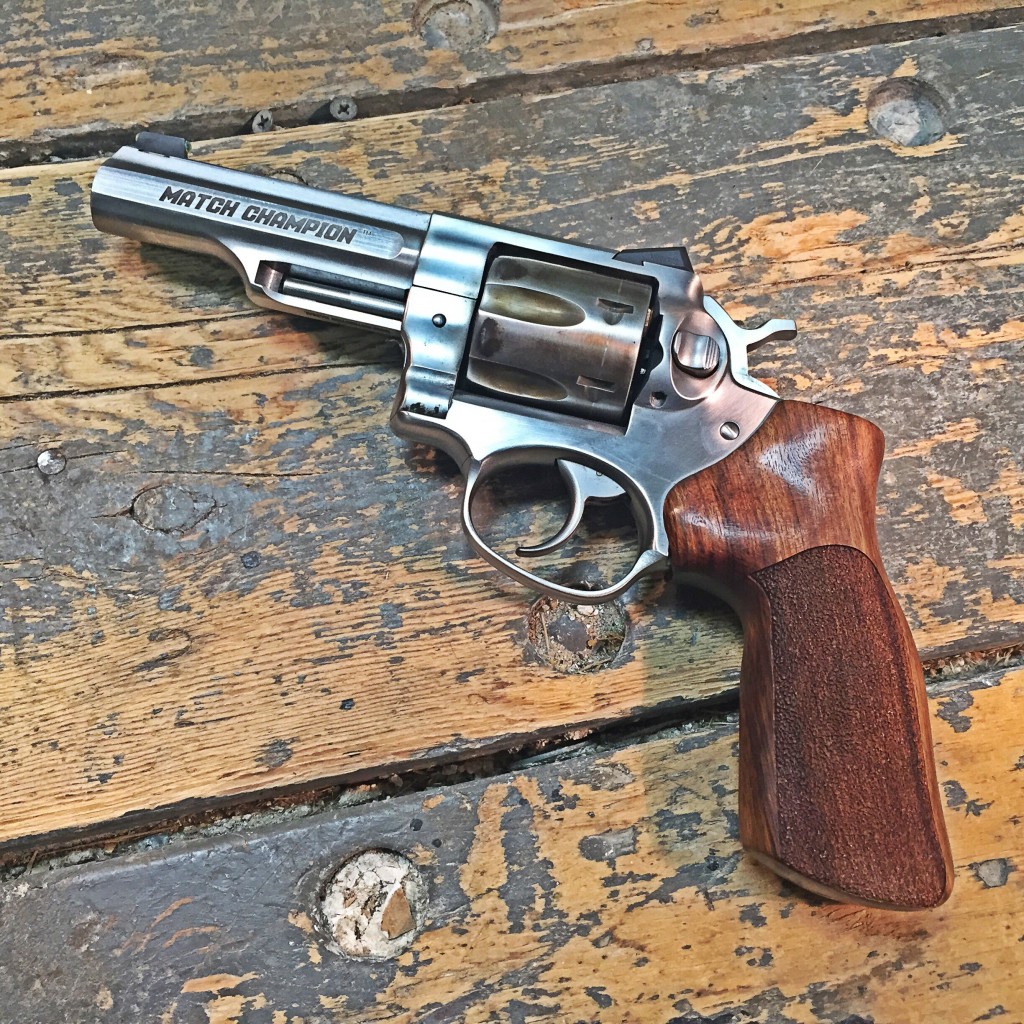 Maybe that's what I like about the GP100 Match Champion the most. It has this sort of blue-collar, muscle car appeal to it. Even in its competition ready trim, it's not pretty or refined; it's like they took a Dodge Charger and stripped everything but the driver's seat and the go-fast bits, installed a roll cage and some drag slicks and said "yes, this will do quite nicely."
And I love that.